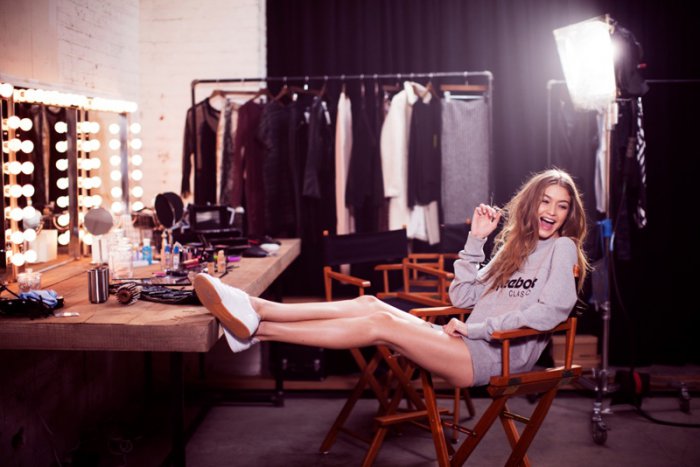 Gigi Hadid stars in Reebok's spring 2017 campaign
After being announced as the face of Reebok last year, Gigi Hadid is back in the athletic brand's spring 2017 campaign. The American beauty poses in a backstage setting, showing off a playful attitude in a sweatshirt and sneakers.
Photographed by Monica May, Gigi models the Iconic Crew Sweatshirt and Club C85 Diamond Sneaker. The 21-year-old shows off her silly side by singing into a hairbrush in one shot. And in another, she writes the Reebok slogan #PerfectNever in lipstick on a mirror.
——————————————————————-
GIGI HADID – REEBOK SPRING 2017 CAMPAIGN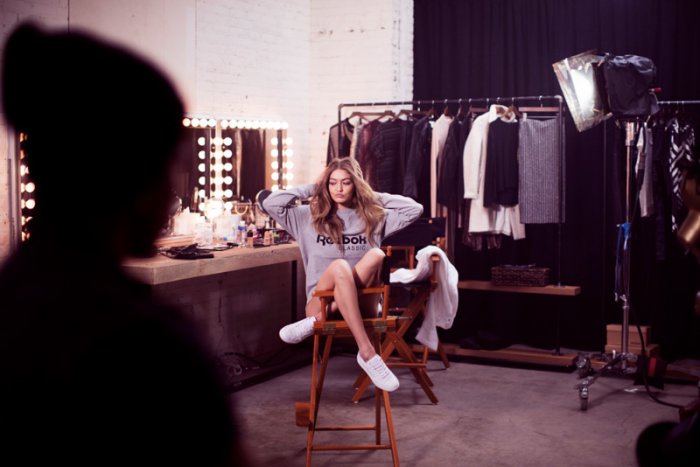 Model Gigi Hadid poses in Reebok's spring 2017 advertising campaign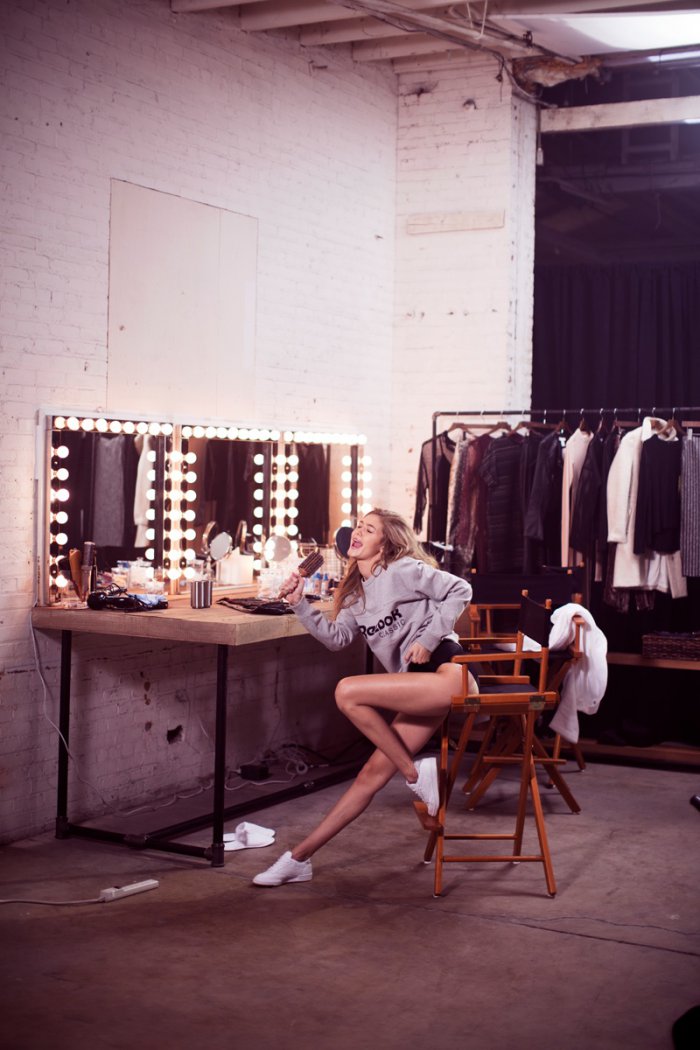 Singing into a hairbrush, Gigi Hadid shows off her playful side for Reebok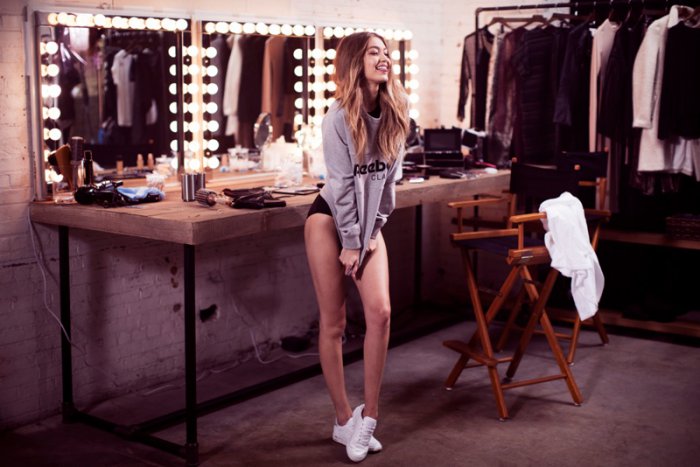 Gigi Hadid sports Reebok Iconic Crew Sweatshirt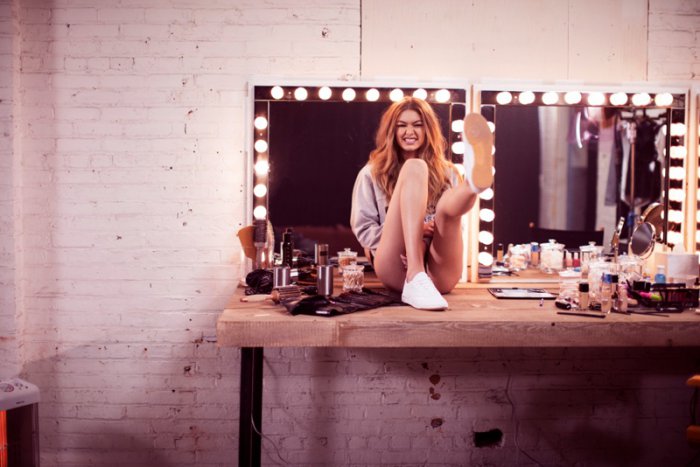 Posing in a backstage dressing room, Gigi Hadid stars in Reebok's spring 2017 campaign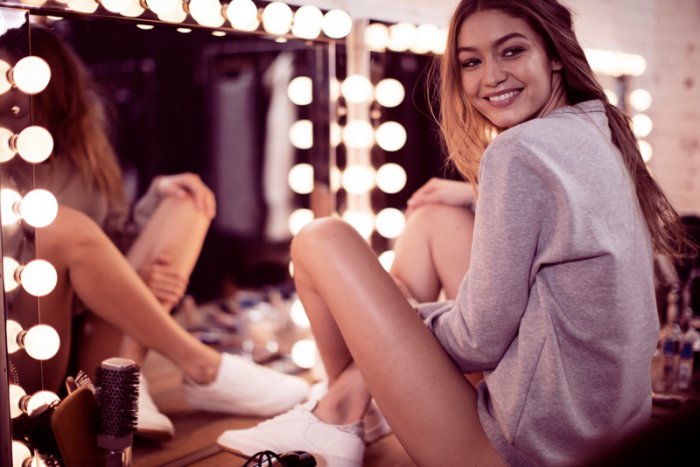 Flashing a smile, Gigi Hadid poses in Reebok's spring 2017 campaign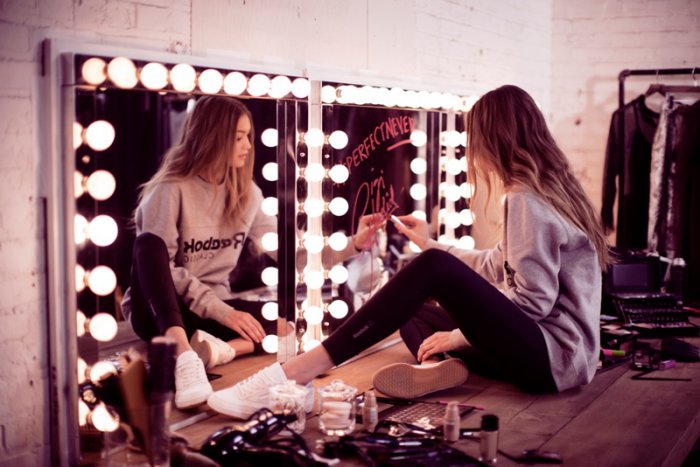 Writing in a mirror, Gigi Hadid writes Reebok's #PerfectNever slogan