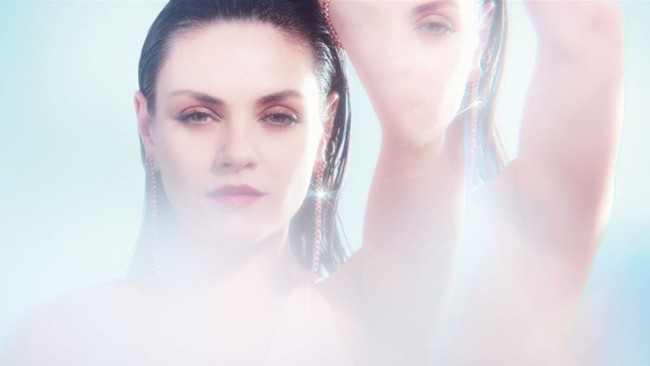 To celebrate the global launch of Gemfields' Mozambican rubies, the company has launched a new short film starring brand ambassador Mila Kunis and directed by renowned art photographer Jeff Burton.
Taking Gemfields in a new direction, the film explores the mystery and allure of rubies, one of the most precious and revered gemstones in the world. Playing with light refractions, shimmering jewelry, and a distant glimpse of the ocean, the film features Mila Kunis wearing bespoke pieces of jewelry set with Mozambican rubies, created by five global designers: Fabergé, Georg Jensen, Spinelli Kilcollin, Miiori and Gyan, Jaipur.
Celebrated as the 'king of gemstones', rubies have an almost other-worldly quality which is reflected in Burton's film interpretation. Carefully combining intricate details from inside the gemstones with close-up shots of Mila, Burton creates an abstract piece that celebrates not just the beauty of rubies, but also the beauty they project through light.
 "Working on this film with Gemfields and Jeff Burton was an amazing experience. I was given the opportunity to try and capture the allure and passion that rubies evoke in an unexpected way. I believe it will help to inspire a whole new generation to fall in love with this rarest of gemstones." said Mila Kunis.
The Gemfields Montepuez ruby mine in Mozambique is now thought to be one of the largest and most important sources of responsibly sourced rubies in the world today. An exceptionally rare pair of matching rubies, with a combined weight of 45 carats, was discovered at the mine earlier this year and successfully sold at auction last month.