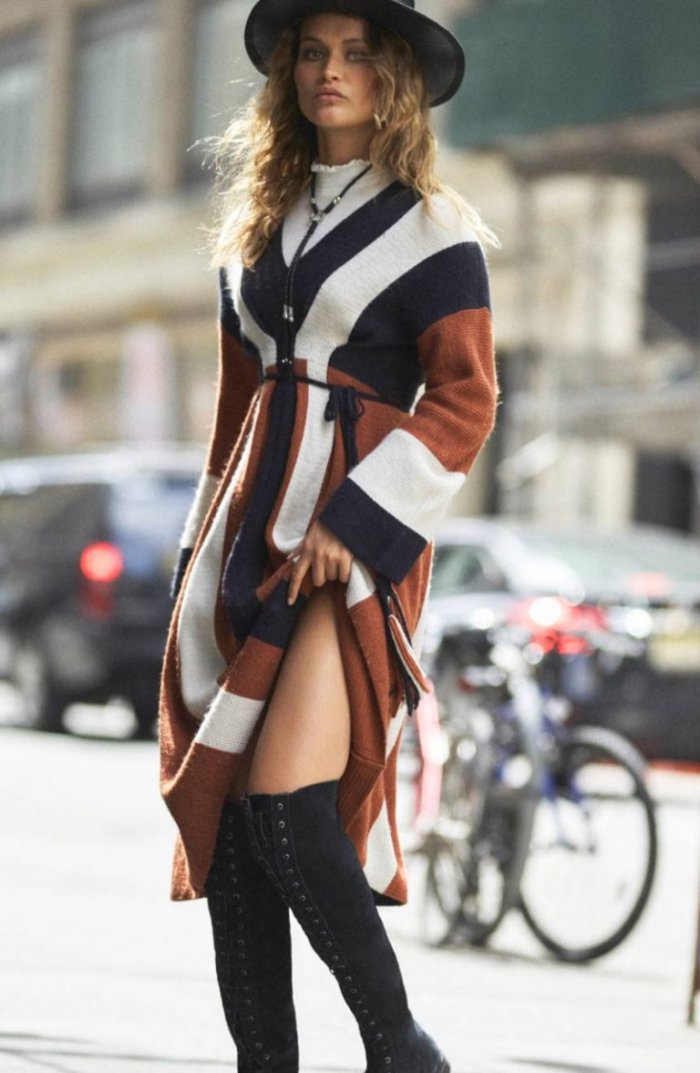 Free People 'Wanderlust' Dress ($228) and 'Tennessee' Over the Knee Boot ($228)
This striped dress features a v-neckline with vintage inspired color-blocking.
Free People heads to the streets for its fall 2017 collection which recently arrived at Nordstrom. Celebrating the new arrivals, the fashion retailer launched a lookbook with autumn's best pieces.
Model Chloe Lecareux poses in chic styles including color blocked dresses, eyelet decorated blouses and denim jackets. Over the knee boots and wide-brimmed hats finish each ensemble.
—————————————————————
LOOKBOOK: FREE PEOPLE FALL 2017 COLLECTION AT NORDSTROM
Free People 'Wishing Well' Blouse ($96)
Channel boho vibes in a breezy red blouse including eyelet details.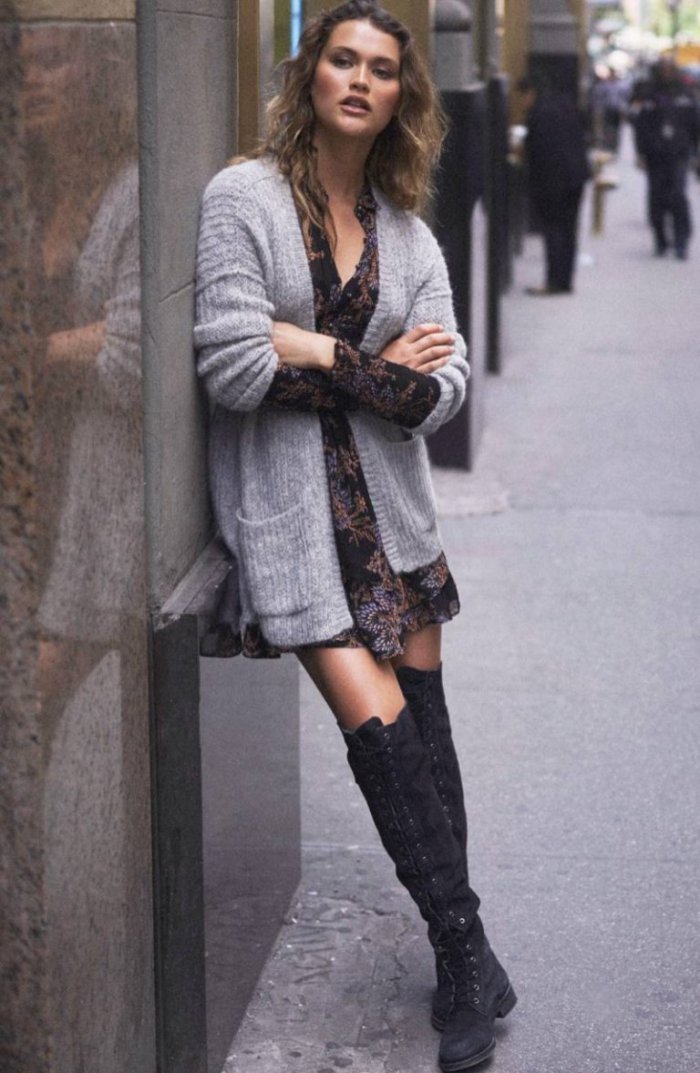 Free People 'Weekend Getaway' Cardigan ($128), 'Tennessee' Over the Knee Boot ($228) and 'Fake Pretend' Babydoll Dress ($128)
Embrace light layering with a floral print dress and oversized cardigan.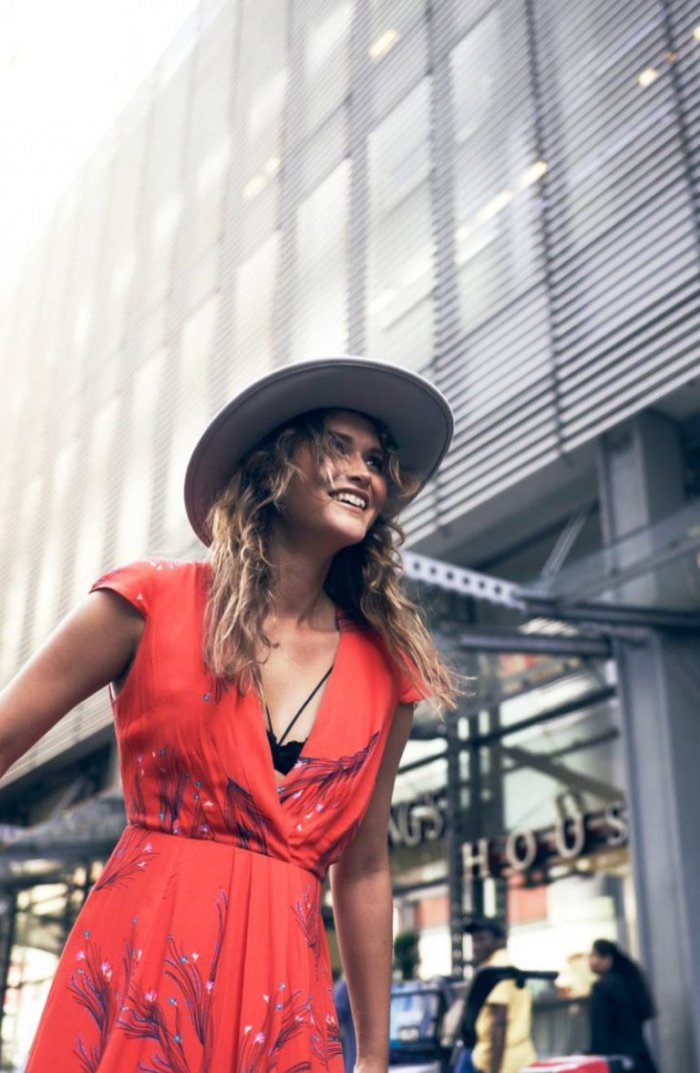 Free People 'Print Retro' Midi Dress ($111)
This plunging v-neckline dress includes a pleated skirt and retro print.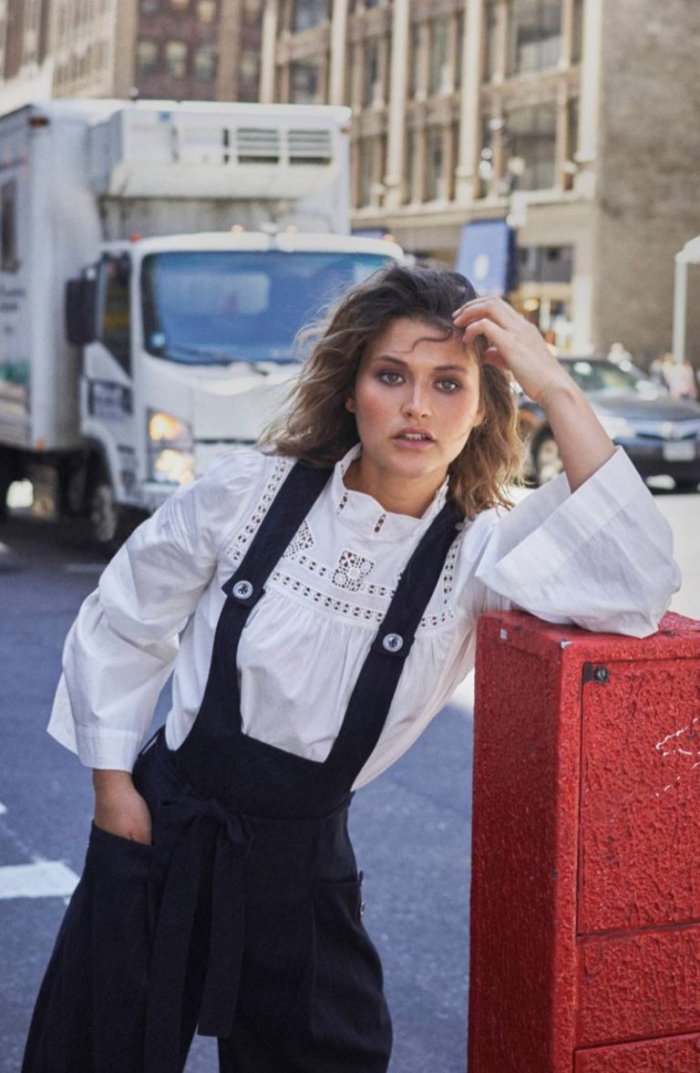 Free People 'Another Eternity' Blouse ($96)
A cotton blouse with needlework detailing comes in crisp cotton.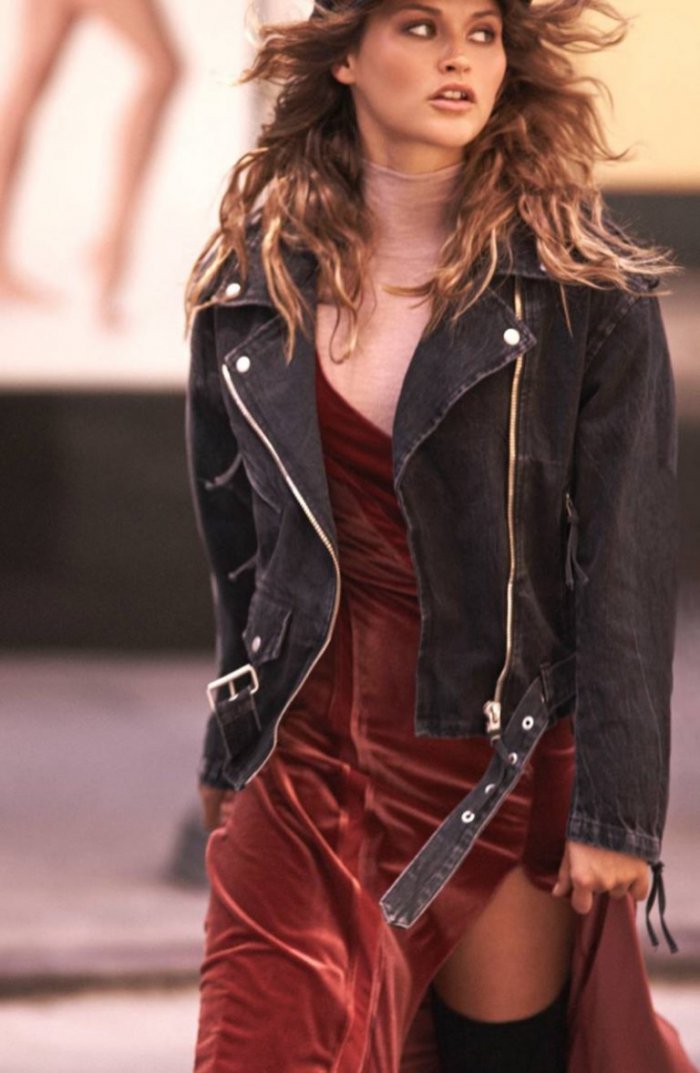 Free People Velvet Maxi Dress ($118) and Oversize Denim Moto Jacket ($168)
Take on the season's most popular trends including velvet and denim.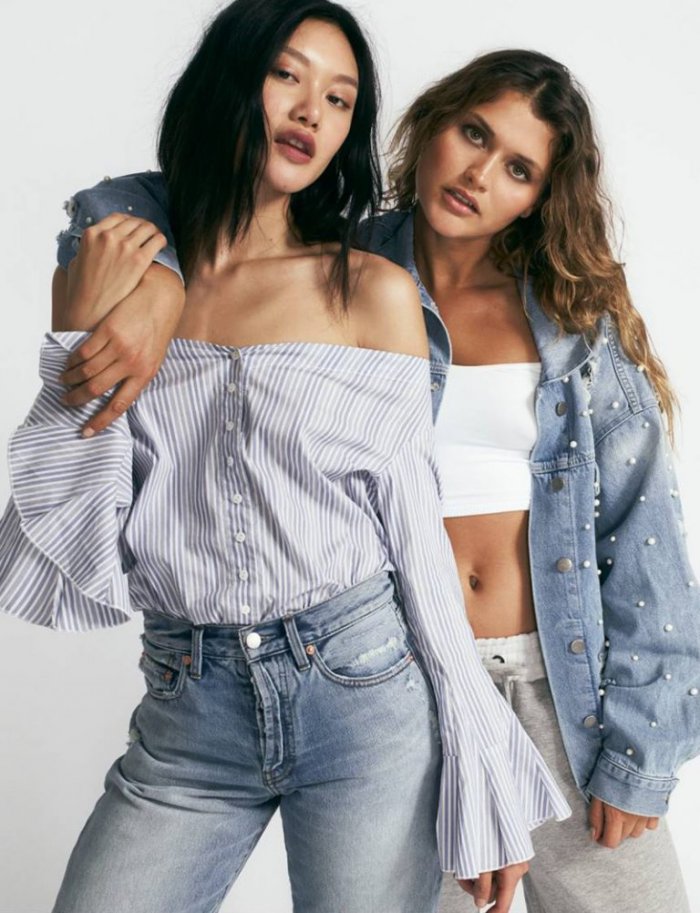 (Left) Free People 'March to the Beat' Off the Shoulder Top ($88) (Right) Free People 'Sunday Funday' Denim Jacket ($148)
Flaunt some skin in off-the-shoulder silhouette and cropped top.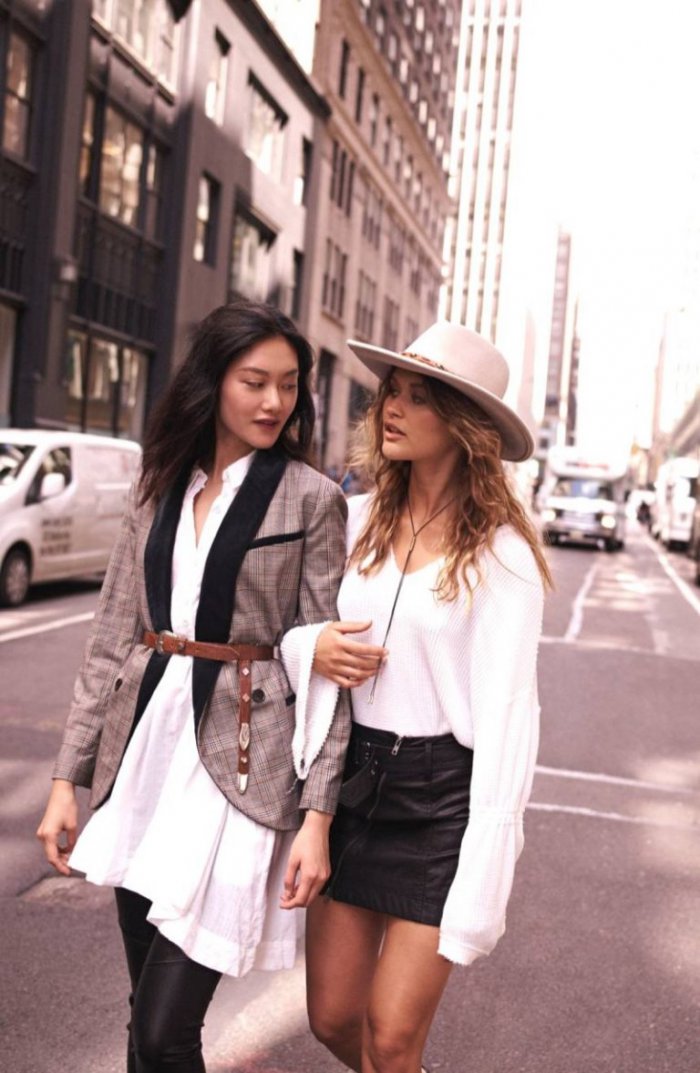 (Left) Free People Velvet Trim Blazer ($168) and 'Young Spirit' High/Low Top ($108) (Right) Free People 'Dahlia' Thermal Top ($68) and 'Feelin' Fresh' Faux Leather Moto Skirt ($78)
There is nothing wrong with layering a blazer and a longline blouse.