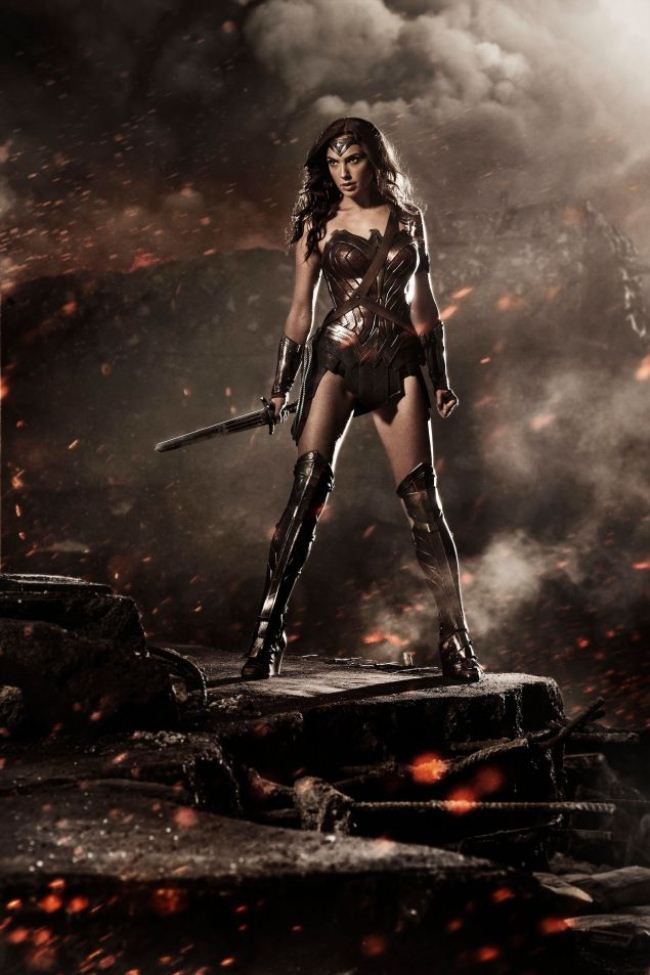 Take a look at Wonder Woman's costume worn by actress Gal Gadot in the upcoming "Batman v. Superman: Dawn of Justice" movie set to hit theatres in summer of 2016.
Attendees of San Diego's Comic-Con got a look at the costume during a panel for the film. As expected, the ensemble is amazon warrior chic with an armor inspired look including boots, arm cuffs and a bad ass sword.
Thoughts on this: is anyone else getting "Xena" vibes from the costume? And how can she fight in those boots-slash-heels? But we have to admit, it's the very definition of from the "comic books to the screen" which can't be a bad thing. What do you think of the new Wonder Woman costume?