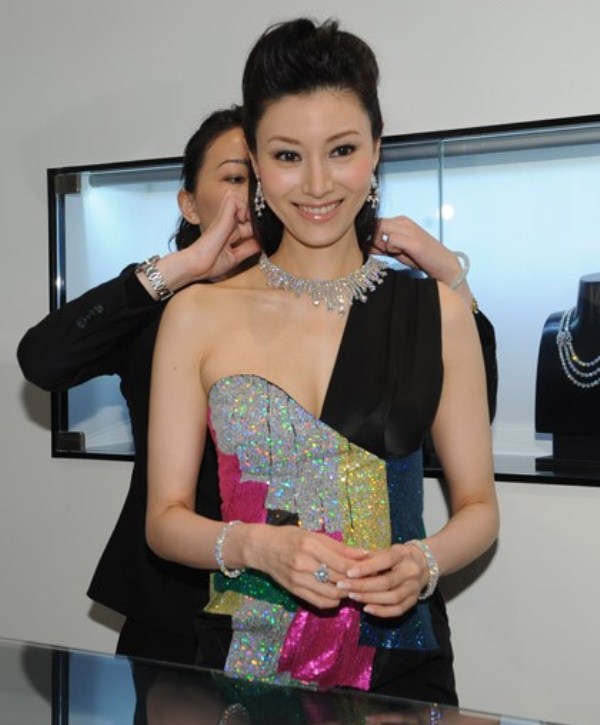 After the tremendous success of the 4Cs campaign in the world of diamonds, De Beers follows up with a new initiative that promises to break new ground: Forevermark. This new brand opened its own brand zone in Hong Kong recently, with the support of local partners Chow Tai Fook and the participation of actress Michelle Reis.
Located within the premises of the Chow Tai Fook flagship store in Hong Kong, the new brand zone promises to "inform and transform the way that the people of Hong Kong currently shop for their diamond jewelry," said David Rudlin, International Markets Director of Forevermark.
Aside from this development in Hong Kong, Forevermark also revealed a new addition to the Forevermark Precious Collection, designed by Shaun Leane and crafted by Steinmetz Diamonds (see below). The collection made its worldwide debut in Hong Kong in February 2009 with an assortment of stunning pieces designed by unique individuals and crafted by true artisans. The entire collection, including the new piece, will make its Mainland China debut May 19th and Tokyo June 18th.