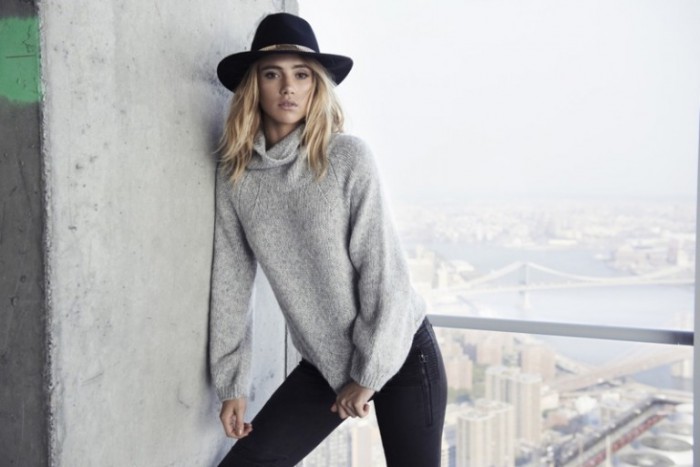 Express Edition Marled Cowl Neck Sweater and Express Edition Matador Hat with Leather Band
Express has launched its very first capsule collection featuring luxurious materials. The official campaign images star top models Suki Waterhouse and Magdalena Frackowiak in mostly black looks.
From military inspired jackets to lace dresses and came tops, Express has all you need to turn heads at that next big event.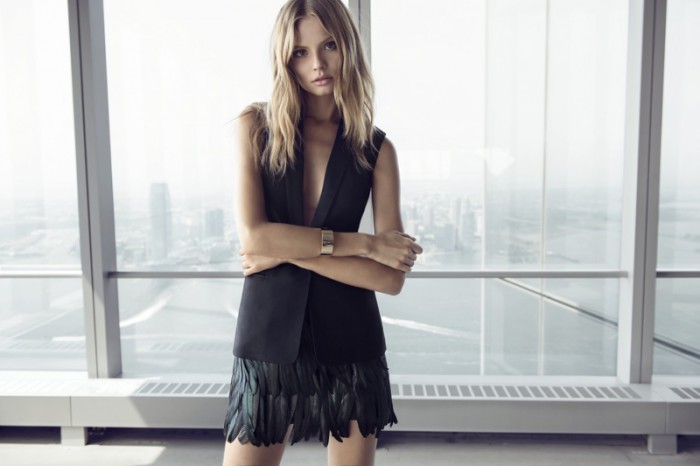 Express Edition Sleeveless Tuxedo Jacket and Iridescent Feather Skirt
Express Limited Military Jacket, Black Mesh Polka Dot Top and Leather High Waist Shorts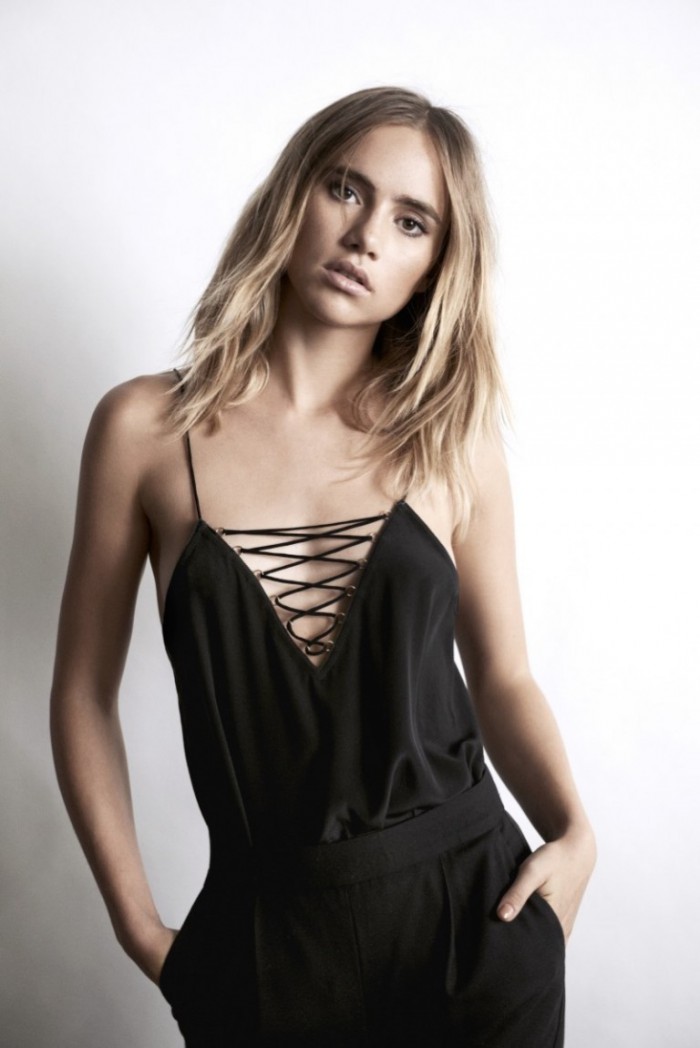 Express Edition Black Silk Lace-up Cami and High Rise Tuxedo Ankle Pant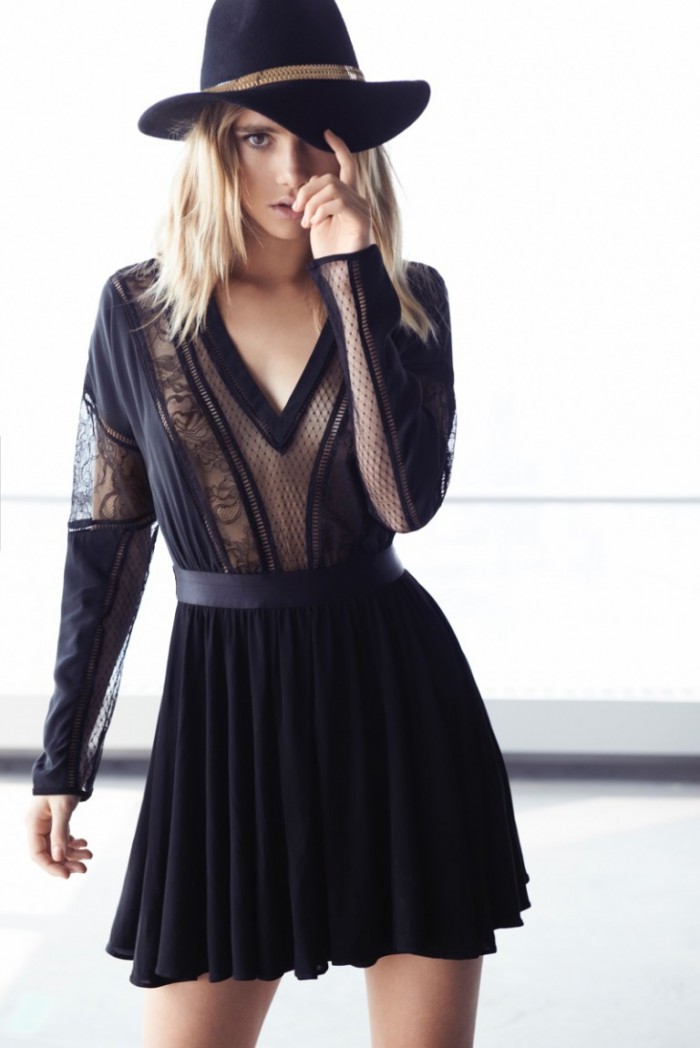 Express Edition Matador Hat with Leather Band and Black Lace Inset Dolman Dress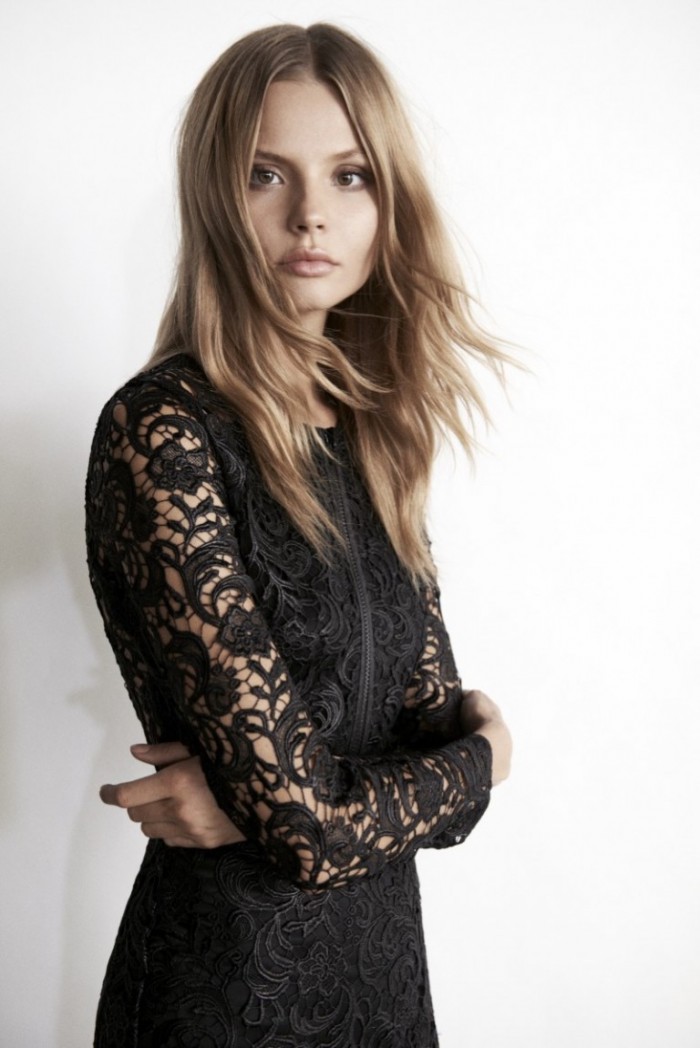 Express Edition Black Coated Lace Dress