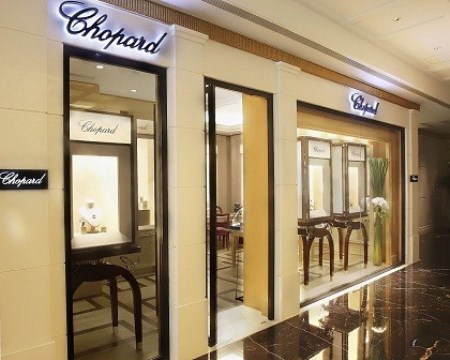 Chopard recently celebrated the opening of a boutique in the Shanghai Peninsula Hotel, the brand's second in the city.
Spanning 33 square metres, the new shopfront carries a selective Chopard collection including men's and ladies' watches and jewellery as well as boutique exclusivities.
Mr. Roland Buser, Managing Director of Chopard Greater China Region, said: "With the rapid growth and expansion in the China market, I am confident our existing and potential customers are appreciating the emerging presence of Chopard in the region".
The space was designed by renowned French architect, Thierry Despont.