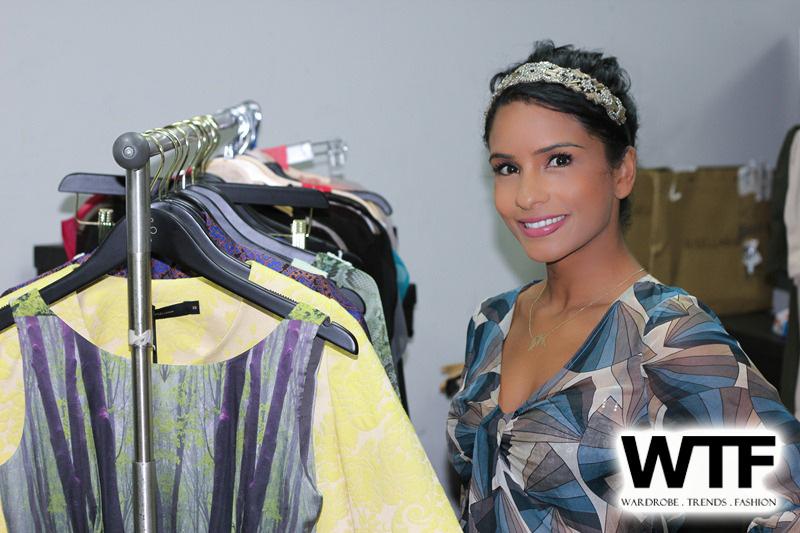 Channelling her enthusiasm & inspiration for fashion in novel and brilliant ways,  GISELLAblu's head designer, Sacha Plumbridge emerges as a designer with a creative perception to look out for. In an exclusive interview riding on the wave of her creative process and expertise of 17 years of global knowledge in the fashion industry, the lovely Sacha Plumbridge shares insights on the brands future and her unique style approach.
1. How did you define your particular style or approach to fashion?
Becoming a fashion designer for me was the practical way of making the most of my passion and enthusiasm for fashion. I would define my style as simple, stylish, comfortable and enduring. I like to create garments that have a long life and can be worn season on season, and can be updated with your accessories.
Fashion is an expression of one's inner self and not a reflection of people's expectations of you. It's very personal for me, because it's the outward representation of what you hope people will first see in you and first impressions are very important in my line of work. Fashion is 'a general term for the style and custom prevalent at a given time' which basically means that fashion is fleeting while style lasts forever.
2. What can consumers expect in the near future from your label?
It's my vision to see GISELLABlu and AURORAWild as leading global retail and wholesale brands within an unprecedented time frame.
The challenges of designing a new brand is making sure that you are true to the brand identity and that you continually designing a collection that is enticing for its consumer. Also getting visibility in an already crowded market is also very challenging but I think if you are true to the brand ethos eventually the work will pay off.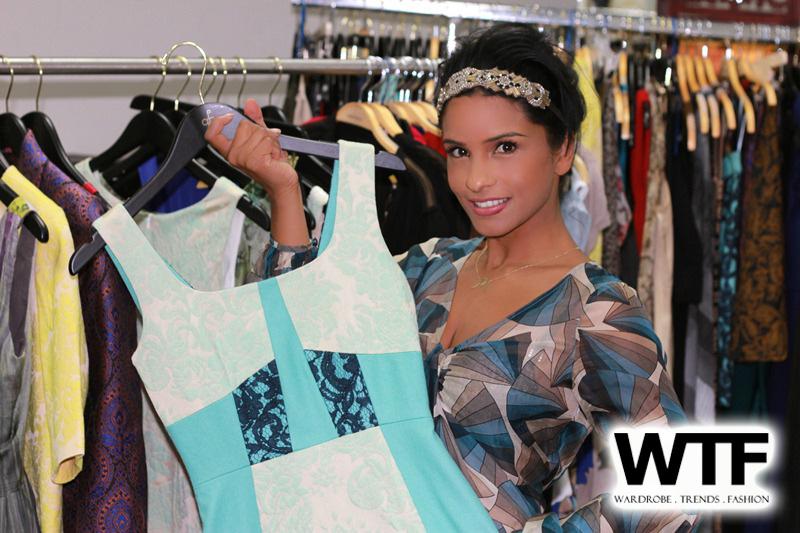 3. What inspires you the most & what has influenced your style?
My inspirations can come from many things. But for Spring Summer 2014 for example, I looked to the 1940's Australian prolific wallpaper designer Florence Broadhurst as the main inspiration for GISELLAblu. With a colourful life that started in the roaring 20s, and ended both mysteriously and tragically with her death in 1977, Florence was renowned for bringing her brightly coloured geometric and nature-inspired oversized designs to wallpapers and textiles, in a bygone era of design.
Inspirations come from a mix of the richness of color and rawness of fabrics from the archives of Broadhurst's works. A lot of things inspire my work. Architecture, colour, fabric, and art are major influences for design inspiration but I look everywhere for inspiration, so it could be references from what people are wearing on the street, when I travel I'm always taking photos of everything. I also like using trend forecasting sites to tell me what overseas retailers are doing.
4. Have you always wanted to be a designer? And what would you be if you weren't?
Like most girls I loved playing dressing up, but I suppose the thing that intrigued me about design is the 'theatre' of fashion. The ever-changing cycle, and the way both colour and texture can play with a silhouette. For me fashion is an artistic expression, like any other it only comes to life when you actually create a design and you see it become a garment.
My love of fashion and design was very organic so there was not an actual point in time when I decided I wanted to make this my career; it was just a natural progression. You could say it chose me!
I love the theatre of dressing up and the ability to lose oneself in design and garments. If I wasn't in fashion I would probably be involved in the arts in some way or form. I like transforming people and reinventing myself, so maybe I would have been involved in the theatre, set design, make artistry or theatre costumes. Media has also been an ongoing interest or me
5. I strive to…
be happy and to be a person that my children can look up to. I would also like to be involved in the fashion community at large imparting some of my global experience on fledgling fashion designers.