Having made its mark with high-end scented candles and personal fragrances, Diptyque now turns its attention to another kind of gratifying experience – artisanal skincare.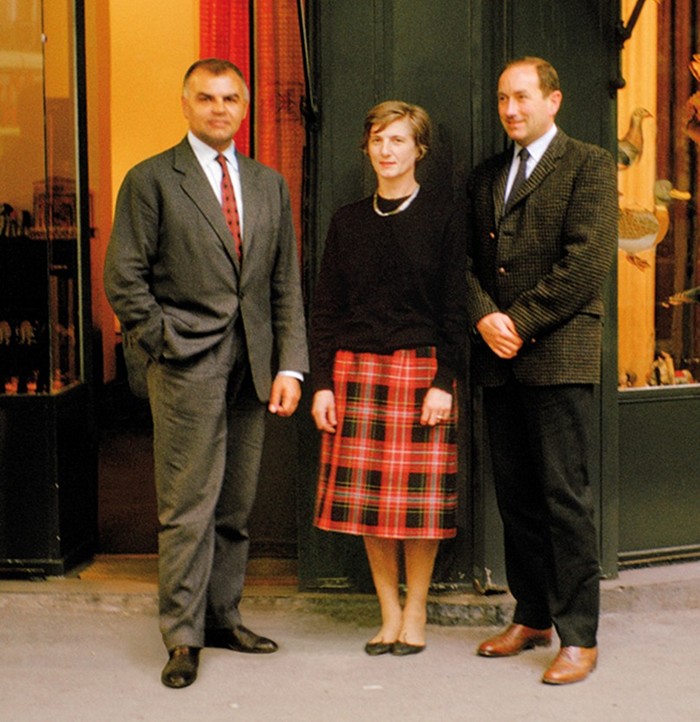 (L-R) Diptyque founders Yves Coueslant, Christiane Gautrot and Desmond Knox-Leet
Luxury is often defined based on its price tag, however it can also be something that's pleasurable but rare. And in this era of instant everything, one such luxury is the opportunity to slow down and savour an experience. Paris-based Diptyque is one company whose appeal stems very much from the indulgent timeouts it promises. When you light its candles or spray on its EDTs, it's supposed to be about setting a mood.
The brainchild of three friends Christiane Gautrot, Desmond Knox-Leet and Yves Coueslant, Diptyque started in 1961 as a shop selling wallpaper and fabrics. In 1963, they came up with coloured scented candles to complement the textiles. The candles began to garner a following and five years later, the brand launched its first fragrance, L'Eau.
It's been 50-odd years and in many ways, the brand has remained constant. Its flagship store remains at the original address, and products are still centred on natural and floral ingredients. And no fragrance is ever discontinued.
In recent times, Diptyque has expanded its portfolio. In 2009, it launched The Art Of Body Care – scented body products inspired by exotic locales. Now, the brand has branched out into skincare with L'Art du Soin For The Face, a basic collection intended for everyday use and all skin types. There are five items in the range: Infused Facial Water ($85), Radiance Boosting Powder ($90), Nourishing Cleansing Balm ($103), Multi-use Exfoliating Clay ($100) and Protective Moisturizing Lotion ($103), a fluid day moisturiser with SPF15.
Like the brand's other creations, they are based on plant distillations, floral waxes and other natural materials. And they all boast something novel, either in their unusual textures or formulas. Nourishing Cleansing Balm, for instance, is a wax-like cleanser and makeup remover. Scented with geranium and roses, and infused with sweet almond oil and floral waxes, it transforms into a fine oil when warmed between fingertips, and then a milky emulsion upon contact with water.
Multi-use Exfoliating Clay works as a scrub or a deep-cleansing mask. Fine marble powder delivers a gentle polish, while kaolin, rice and oat powders reportedly purify and soften skin.
Radiance Boosting Powder is a mild cleanser that you can whip into a foam using the provided sponge ball. With mineral-rich white clay, vitamins and various plant powders, it promises to refresh dull, fatigued complexions.
And the aromatic Infused Facial Water can be used alone as a light cleansing water, toner, pick-me-up for skin, or as a substitute for water with the range's other products.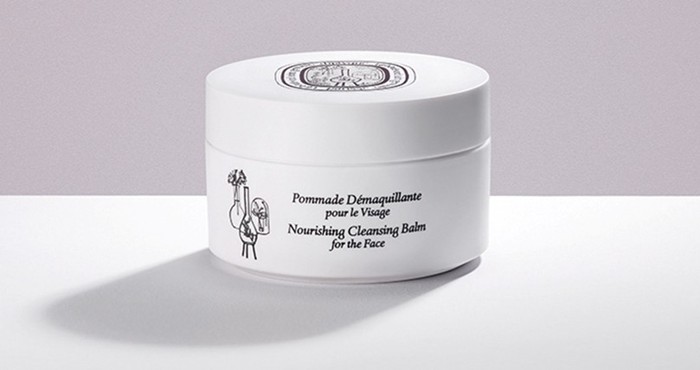 Nourishing Cleansing Balm has a buttery-rich texture and doubles as a mask
Infused Facial Water can be different things: a light cleanser, toner, refresher or water (when none is available)