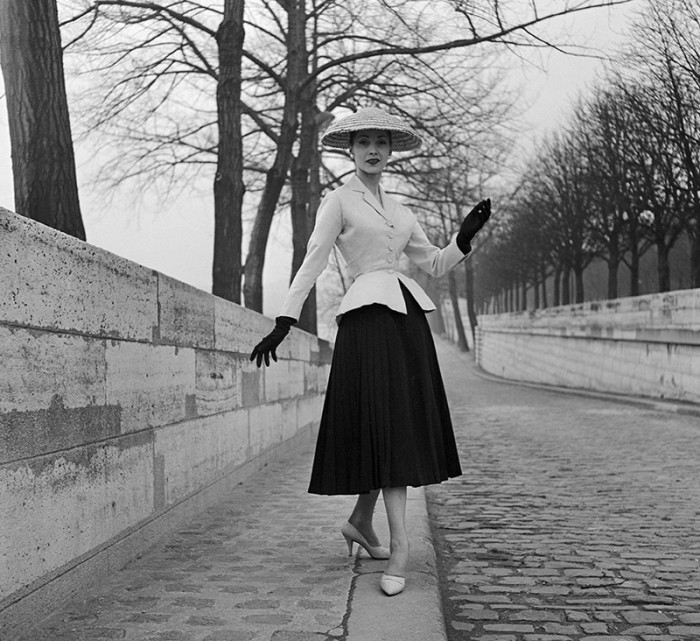 The bar jacket from Christian Dior defined the "New Look" in 1947
The year was 1947 when Christian Dior unveiled his first collection in Paris, and it was immediately dubbed the "new look" by Harper's Bazaar US, cementing the designer's place in fashion history. This look was characterized by layers of fabric and of course the iconic bar jacket which would endure for many years. Following up the post-war years of austere style, Dior ushered in a Belle Epoque sense of luxury with layers of fabric that sometimes used over twenty yards of material.
Dior's "New Look"
Dior's Bar jacket is characterized by molded curves, a cinched waist, elevated bust and padded hips. Christian Dior named it the Bar jacket since the piece was intended for the afternoon cocktail hour at hotels. What made Dior's "new look" so captivating? The full skirts and focus on the female form was welcomed by many women in Europe and the United States after the war years where materials were limited and rationed. Moreover, Dior helped Paris regain its premiere fashion capital status after its fall during WWII.
Dior Bar Jacket in Photos
Through the years, the Bar jacket has been re-created by Dior creative directors John Galliano and Raf Simons (and not to mention countless other designers inspired by Dior's "new look"). Galliano often featured the piece in his couture showings while Raf Simons made the bar jacket a staple of his debut, fall 2012 haute couture collection.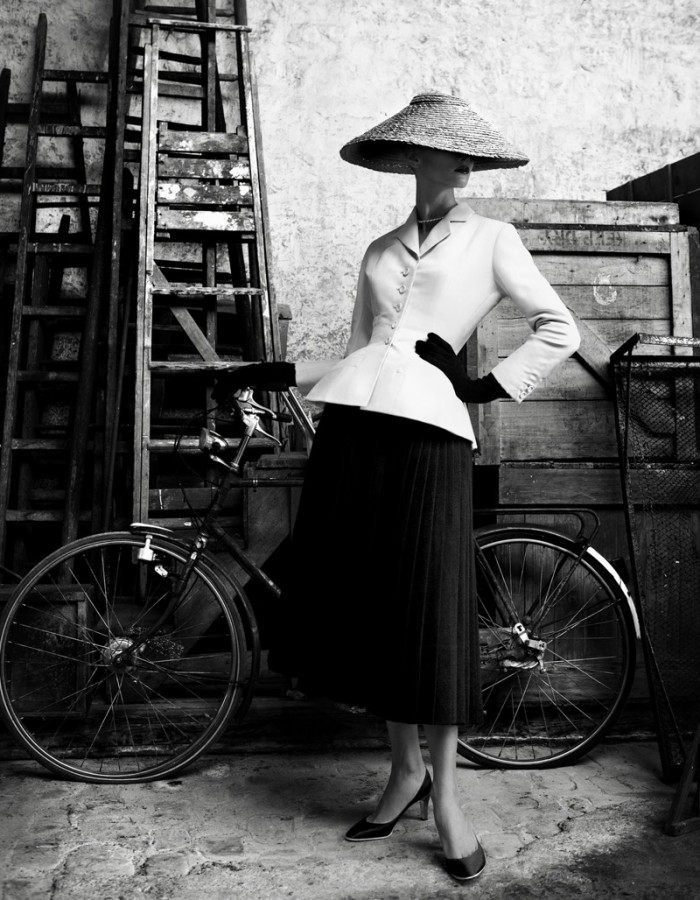 Dior's iconic bar jacket photographed by Patrick Demarchelier in the 'Dior Couture' book
John Galliano designed a red version of the bar jacket for Dior's fall 2009 couture show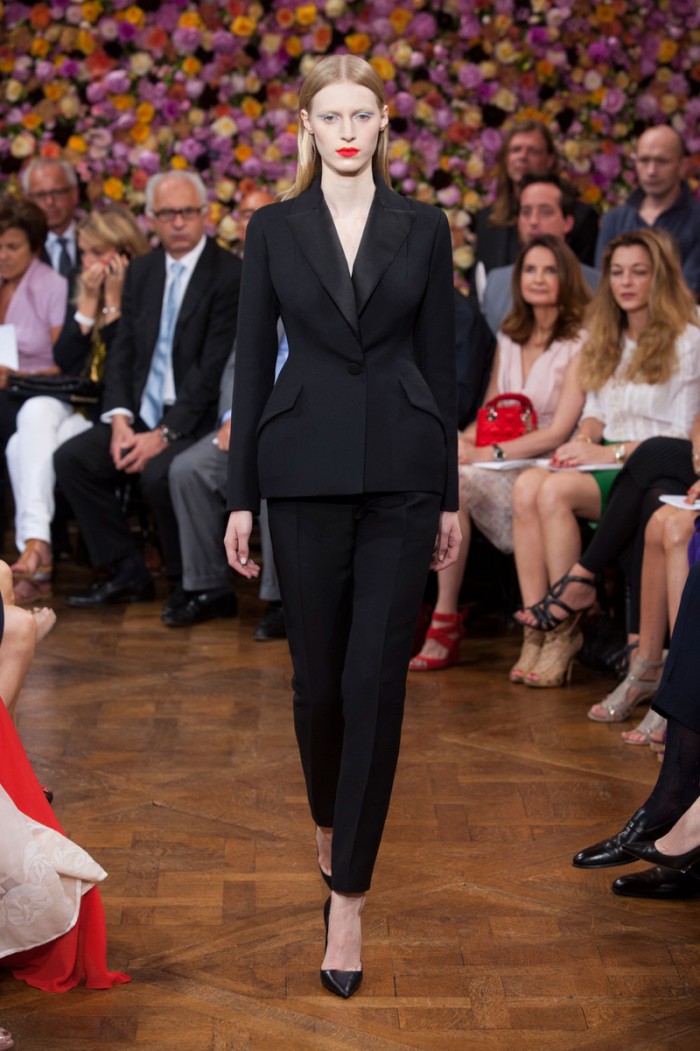 Raf Simons' sleek and modern version of the Dior bar jacket for Dior's fall 2012 haute couture show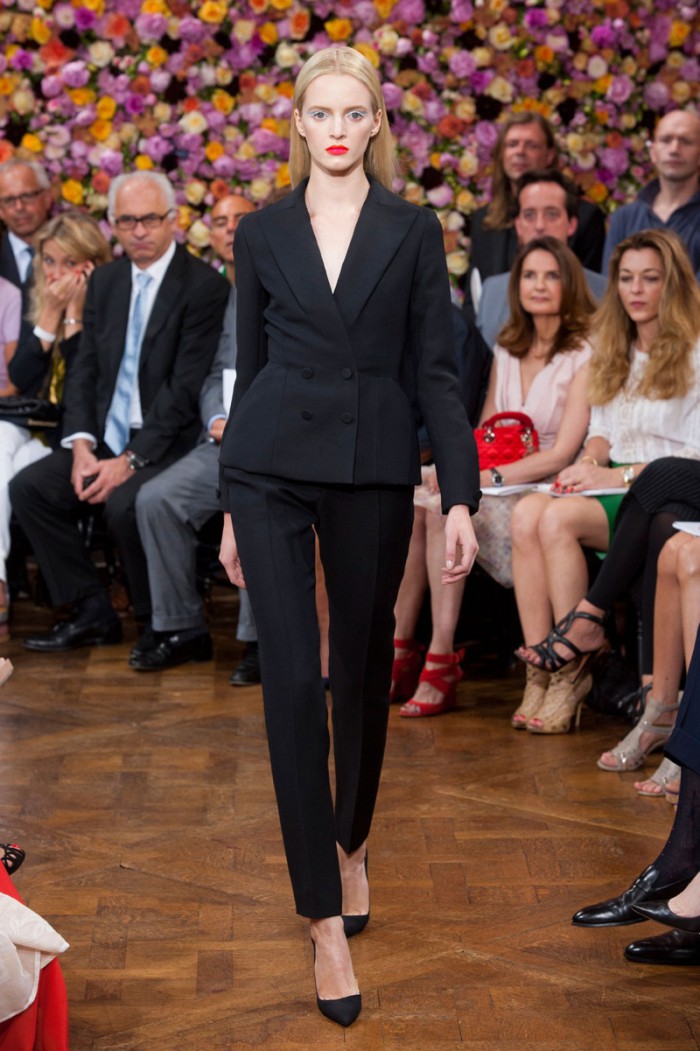 Raf Simons' sleek and modern version of the Dior bar jacket for Dior's fall 2012 haute couture show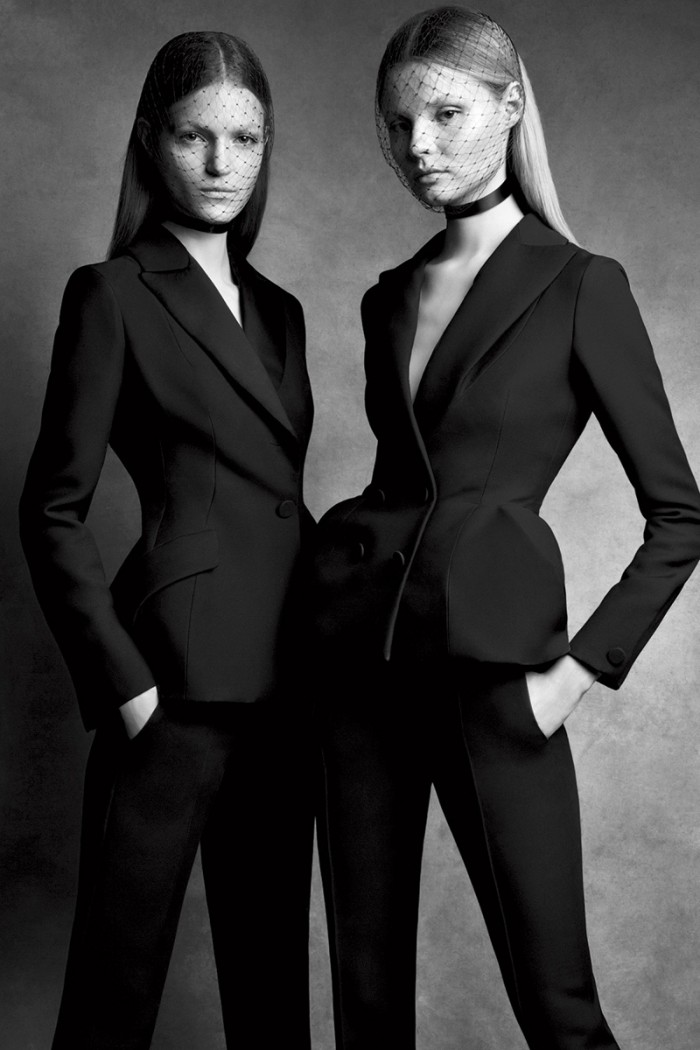 Raf Simons' updated version of the Dior bar jacket for 'Dior: New Couture' by Patrick Demarchelier
The Dior bar jacket featured in the brand's spring 2009 couture runway show