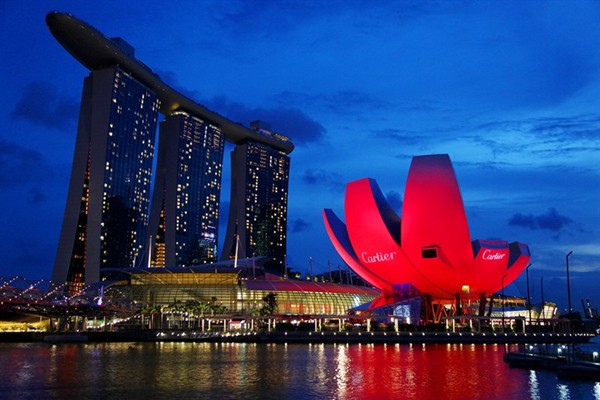 The facade of the ArtScience Museum lit up in Cartier's signature red
On a sultry evening in December, the lotus-shaped monument of the Singapore ArtScience Museum glowed a stunning, fiery red as guests dressed to the nines filed in, greeted by smartly attired Cartier bellboys in their signature scarlet livery, for a private viewing of the Cartier Time Art exhibit.
The largest and, dare we say, grandest ever Cartier timepiece exhibition to be held in Asia, Time Art represents the first time a Cartier collection of this historical magnitude has traveled outside Switzerland.
The specially transformed entrance of the museum – lit aglow in the most glamorous of reds –  greeted more than 350 VIP guests from around the region. Like entering a Cartier Red Box writ large, guests proceeded to the upper galleries of the museum where the exhibition was located and witnessed the genesis of fine watchmaking, all the way to the 20th and 21st century.
Among the treasure trove of unique Cartier creations was the largest public display of mystery clocks, so-called for the enigmatic way they display time and also for the intricate finishing in each creation.
The stark white room housing a single marvel of fine watchmaking (photo below), the Cartier ID One concept watch, drew gasps upon entering. Its minimalist layout was executed to draw one's eye towards the futuristic ID One, on display for the first time in a museum in Asia.
Horologists and design aficionados eager to get a glimpse of Cartier timepieces from the past, present and future, do note that the exhibit will run from Dec 14 through Feb 12, 2012.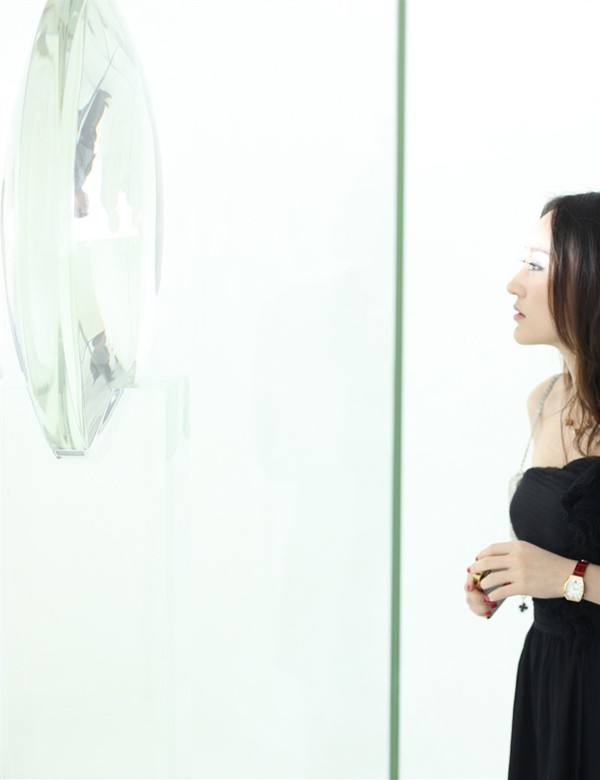 The Cartier ID One room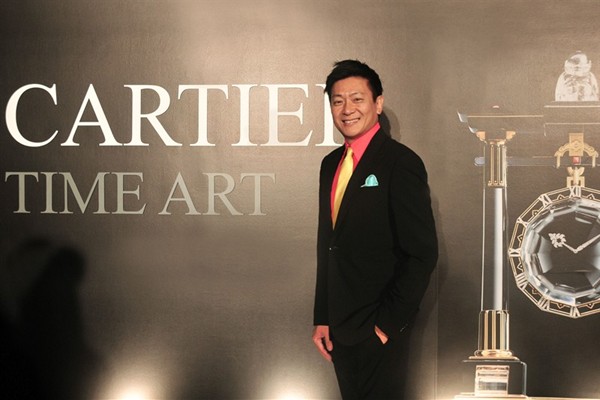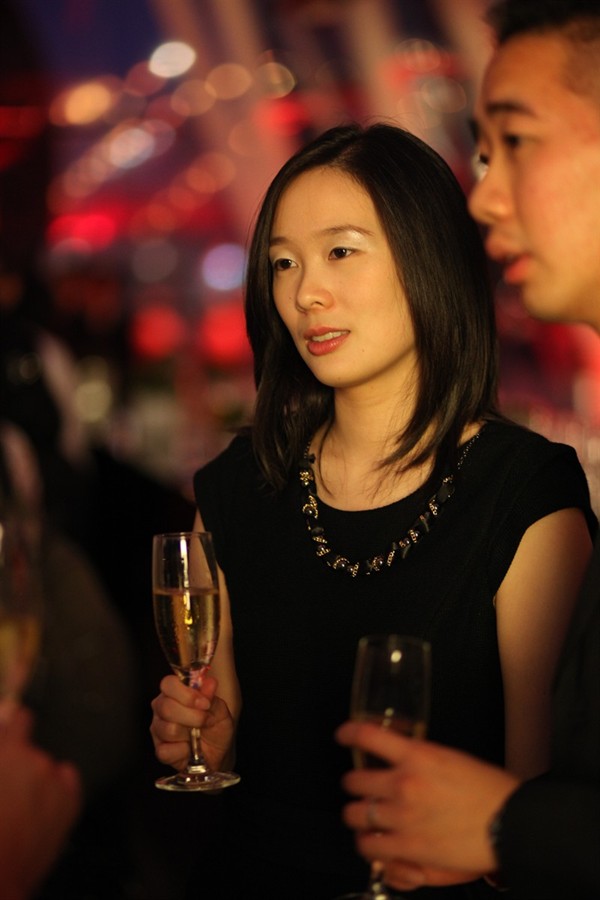 Nancy Tsao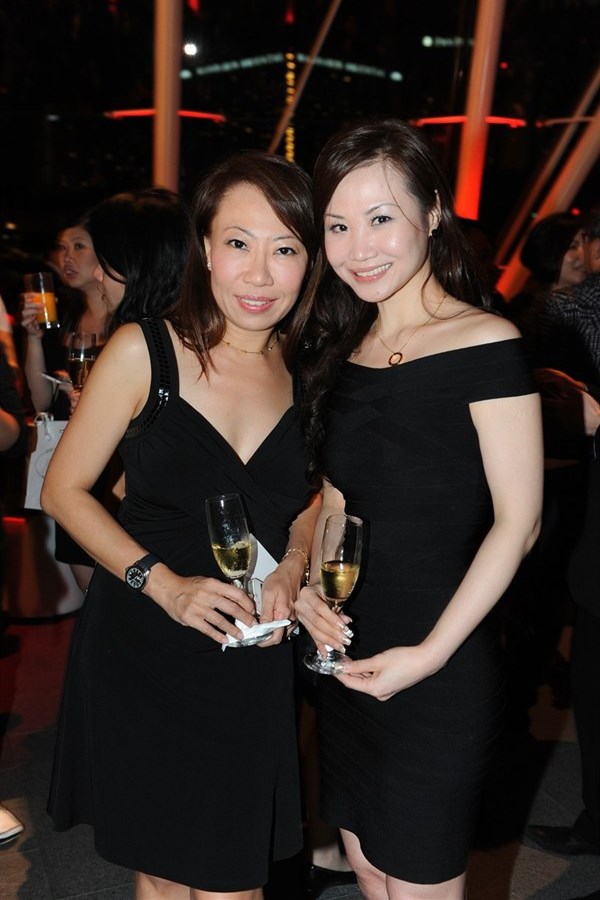 Kelly Tan, Veron Teo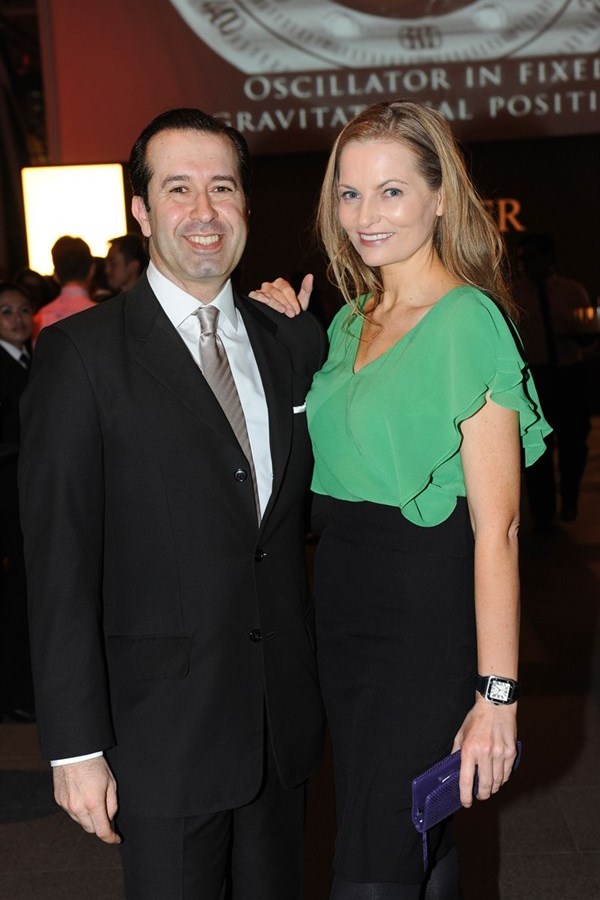 Christopher Kilaniotis, Ja'naed Woods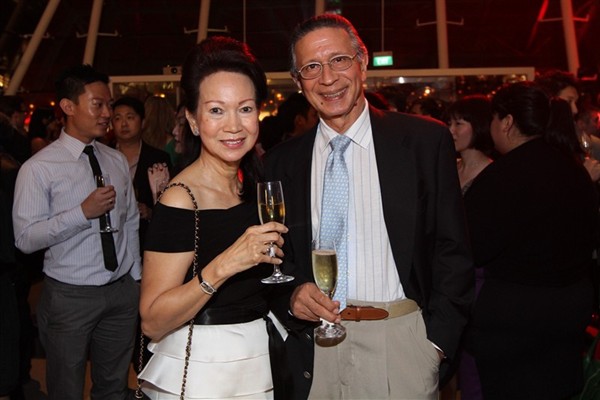 Celeste Basapa, Lawrence Basapa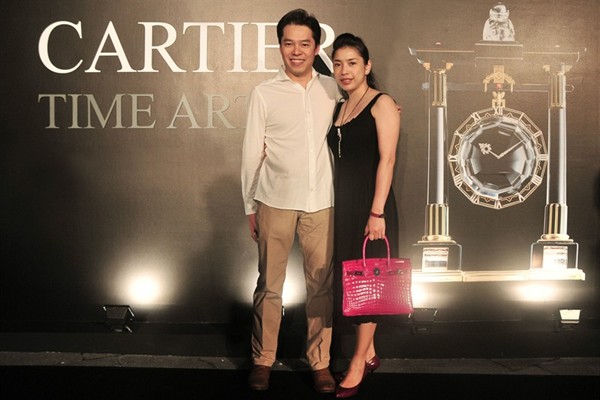 Mr Wong and Irene Lim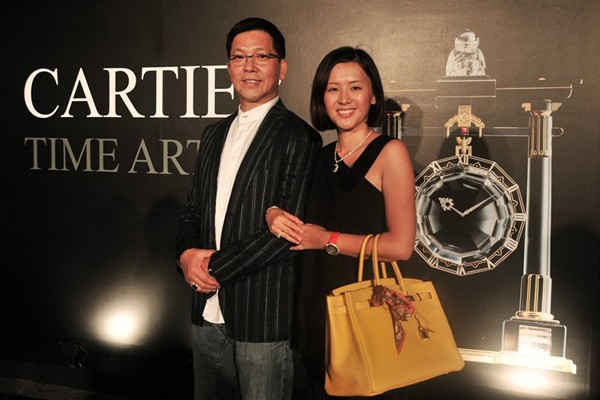 Mr and Mrs Andy Yu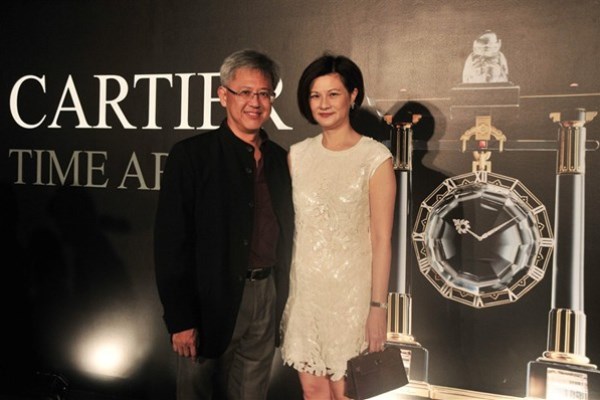 Albert Ng, Angeline Cheo