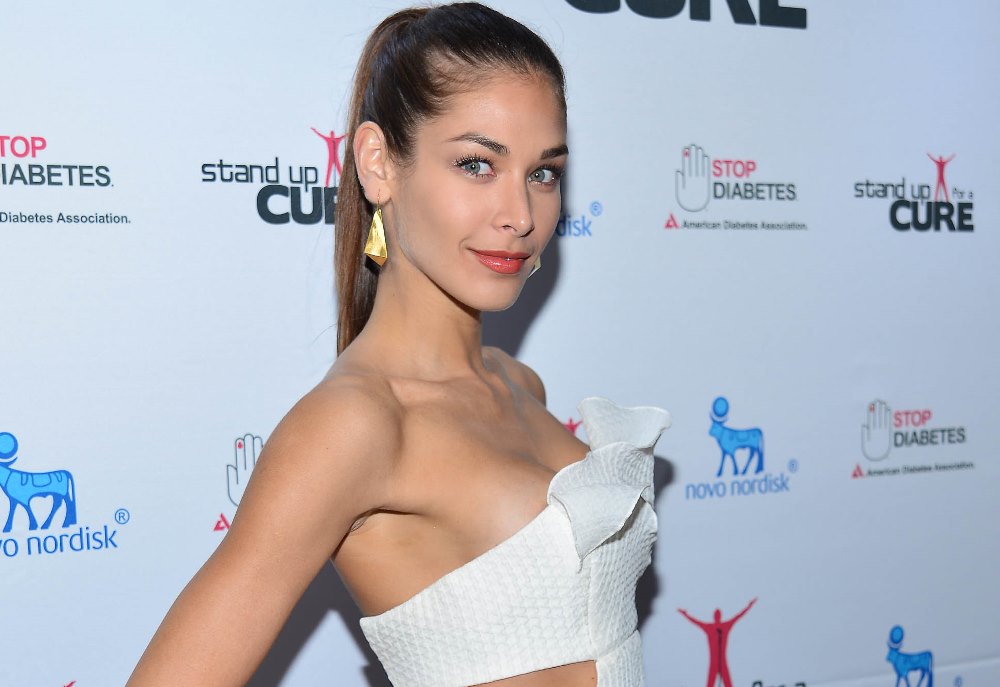 If you're not familiar with this Dayana Mendoza "Who's That Hottie" material, she's a former Miss Universe as well as a former Celebrity Apprentice contestant, which means about the same thing when you're looking for a real job.
Anyways, Dayana has us all gushing about her fashion sense here, with her white dress, gold earrings and nude plums. An absolute stunner!
What:  2013 Stand Up For A Cure event
The Stand Up for a Cure Concert Series produces concerts and special events to benefit various causes and organizations that we believe are pioneering critical areas of research and treatment for various health and socially relevant issues.
When: 17 April, 2013
Where: New York City, The Theater at Madison Square Garden