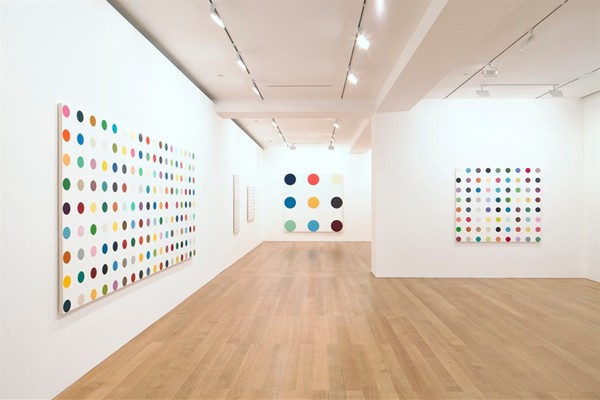 Damien Hirst "The Complete Spot Paintings 1986-2011"
You may call him vulgar, unimaginative or an overblown PR machine, but you can't help but ponder at the amount of labour (there were, naturally, assistants involved) that went into Damien Hirst's latest exhibit.
Simultaneously on display at 11 Gagosian Galleries around the world, including the one in Hong Kong, Hirst's The Complete Spot Paintings 1986-2011 include loans from public institutions, private collections as well as from the artist. Featuring 300 small, medium-sized and large canvases, the spots come in unrepeated colours and all sizes.
The controversial artist wasn't in Hong Kong for the opening, but during a press preview in New York last week, Hirst divulged: "Rather than think about whether a painting is important or highbrow, I tried to imagine a painting that if you left it in the street outside a busy bar, would it be still there in the morning or would someone think it looked cool enough to take home?"
"I wanted to find a way to use colour in paintings that wasn't expressionism. I was taught by painters who believed that as an artist you paint how you feel and I believed in that for a long time. And then I lost faith in it and wanted to create a system where whatever decisions you make within a painting, the paintings end up happy. And I came up with spot paintings."
An opening reception was staged at the gallery on January 12, following by a VIP dinner at 8 ½ Otto e Mezze Bombana. Those in attendance included Tobias Berger, Max & Monique Burger, Anastasia Chunilal, Max & Jane Gottschaslk, Daryl Goveas & Valerie Chow, Stuart & Antonio Grant, SJ & Helena Hwang, John & Camilla Lindfors, Robert & Stacey Mors, Leo Shih, So-Yon Sohn, Hsueh & Stella Sung, Nick Taylor & Haewon Hwang, Zoltan & Tamara Varga and Zeng Fanzhi.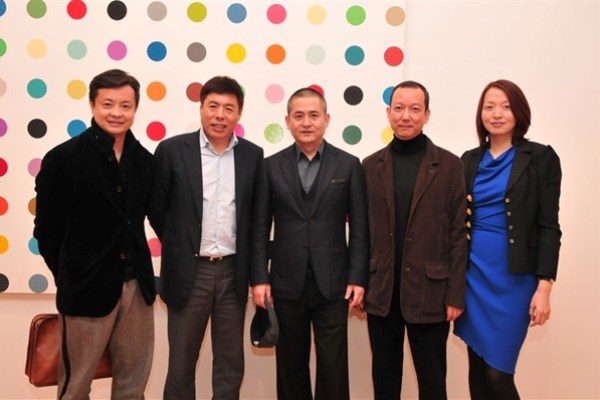 (L-R) Ian Tang, Yu Mingfang, Zeng Fanzhi, Dai Wenbin, Xi Li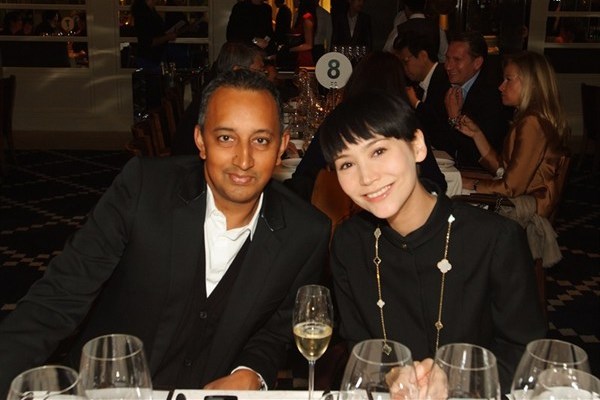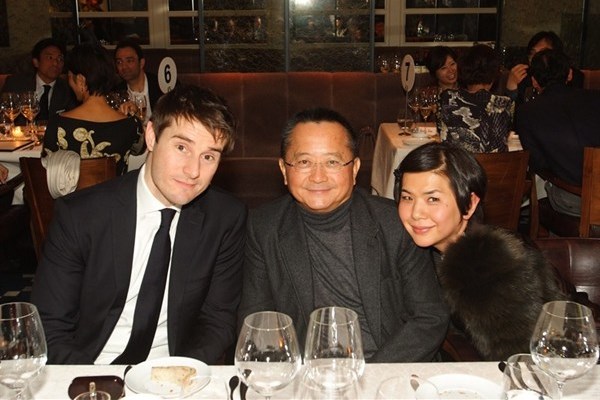 Nick Simunovic, Hsueh, Stella Sung
Jane Gottschalk, Mina Martinez