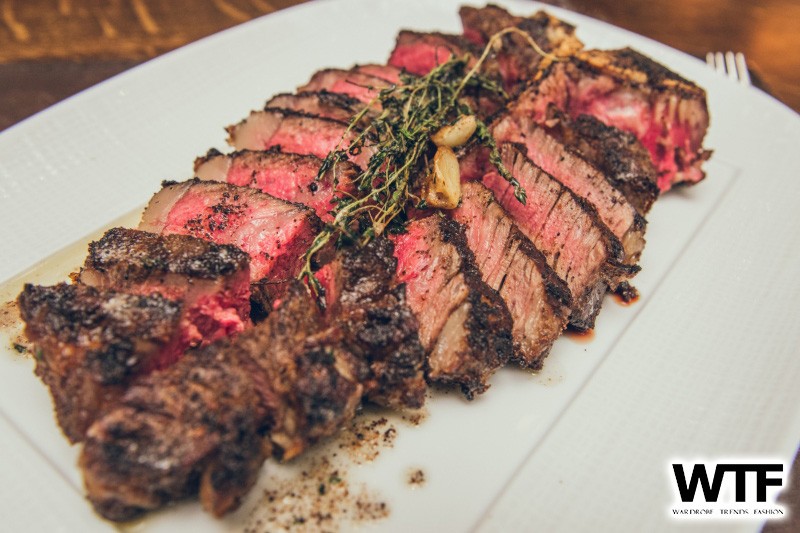 A good steak speaks to the heart, and CUT by Wolfgang Puck is definitely one of the finest steakhouses. Wolfgang Puck's outpost at Marina Bay Sands is the definition of a modern steakhouse. It is a swanky, up-scale, and posh establishment. The folks (to highlight – Wes Guild, General Manager, and Joshua Brown, Executive Chef) are serious about their steaks, and they do a very good one.
A brief introduction, CUT by Wolfgang Puck Steak restaurant in Singapore is the third location for master chef and restaurateur Wolfgang Puck's critically acclaimed, award-winning Beverly Hills steakhouse of the same name in the Beverly Wilshire, a Four Seasons Hotel. Widely acknowledged as one of the most popular restaurants in the United States, CUT has raised the bar within the fine dining industry and the Richard Meier-designed LA location has garnered high praise from prestigious publications including the New York Times, Los Angeles Times (Three Stars), Wall Street Journal and Wine Spectator and was named one of the top three steakhouses in America by Bon Appetit Magazine.
Photos by Evan Quek, Event Photography SG.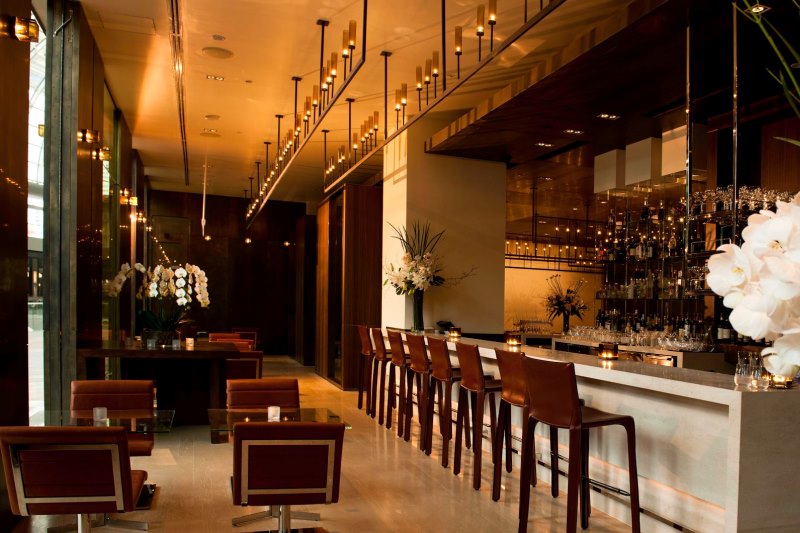 ————————————————————-
Lounge…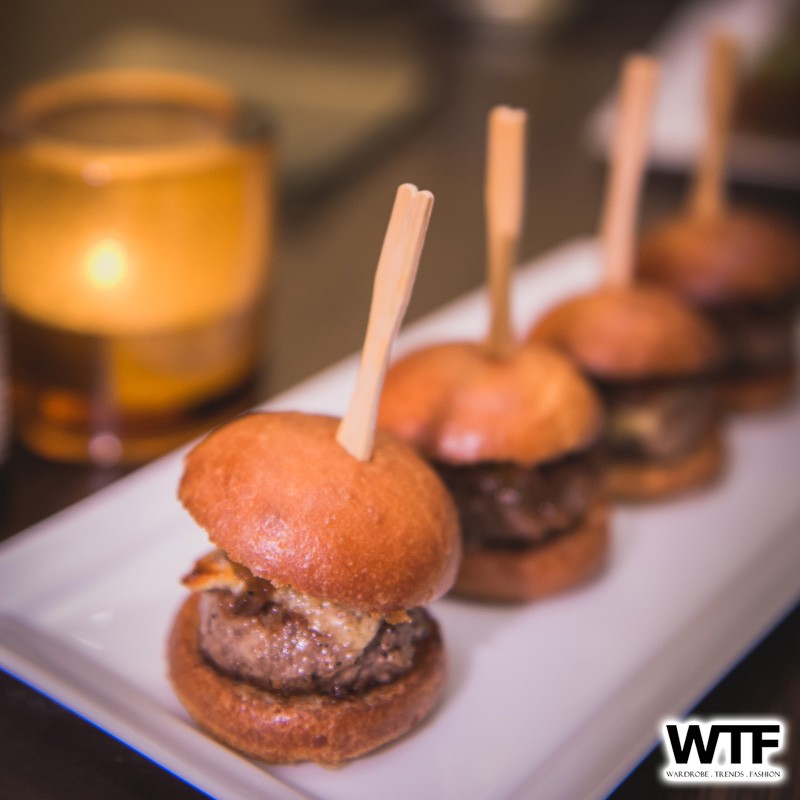 Mini Kobe "Sliders" ($28)
Brioche Buns, Sweet Pickles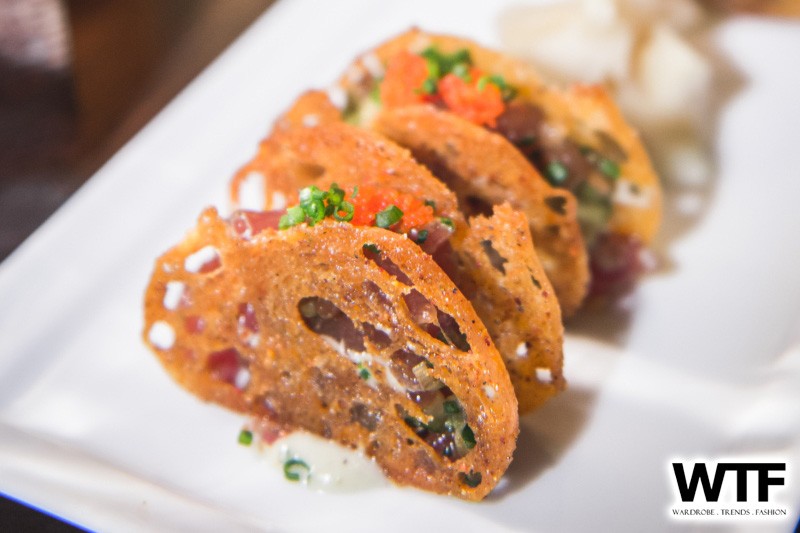 Tuna Tartare "Sandwiches"
Wasabi, Japanese Cucumber, Togarashi "Toast"
————————————————————-
Appetisers/ Starters
While CUT has good appetisers, which you will see below, we would suggest going easy on them as you need to save room for the main courses.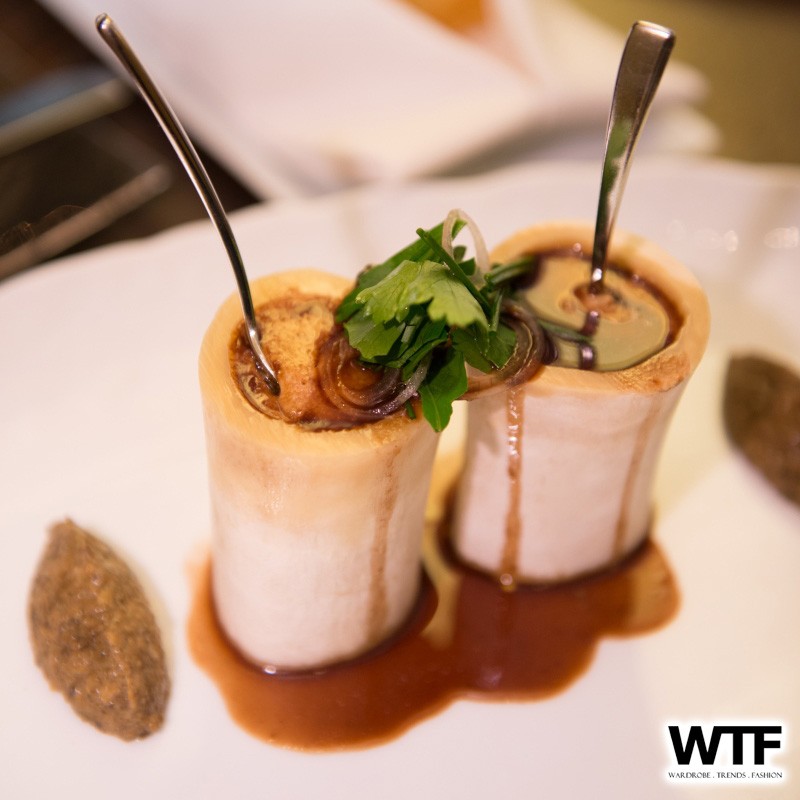 Bone Marrow Flan ($26)
Mushroom Marmalade, Parsley Salad
Heirloom Tomato Salad ($32)
Shaved Red Onion, Humboldt Fog Goat Cheese, Spanish Anchovies, Aged Balsamic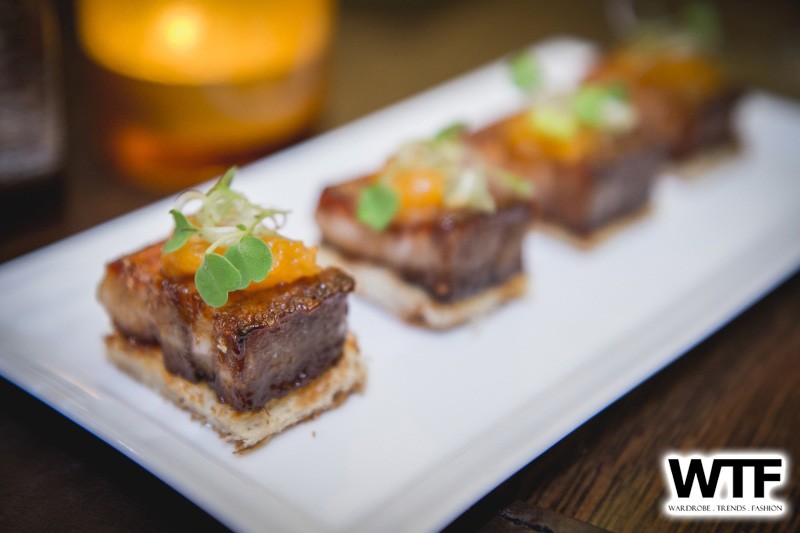 Maple Glazed Pork Belly ($29)
Fuji Apple-Yali Pear Salad, Sesame-Orange Dressing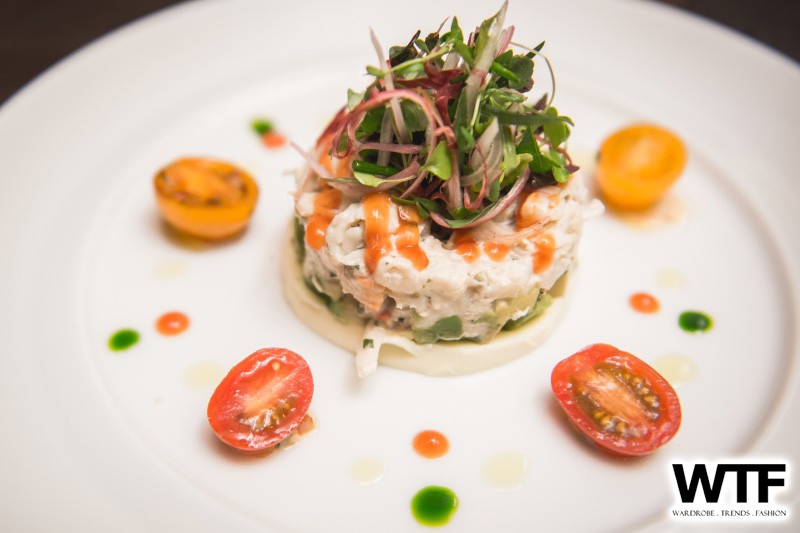 Maine Lobster ($38)
American Blue Crab and Shrimp "Louis" Spicy Tomato-Horseradish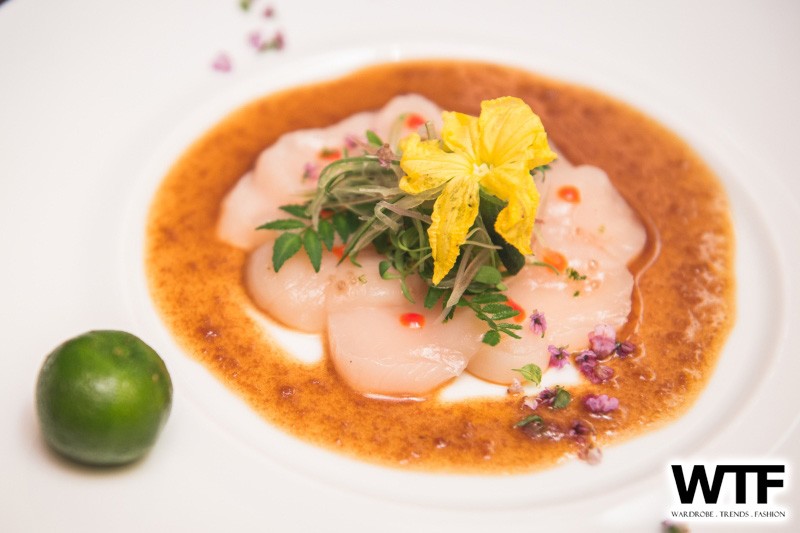 Hokkaido Scallop "Carpaccio" ($41)
Shaved Myoga, Wasabi-Kosho Ponzu
————————————————————-
Main Course
The steakhouse offers a range of main courses consisting of Colorado Lamb Chops ($115), Double Thick Iberico Pork Chop ($67), Sauteed Dover Sole ($90), Pan Roasted Norwegian Salmon ($45).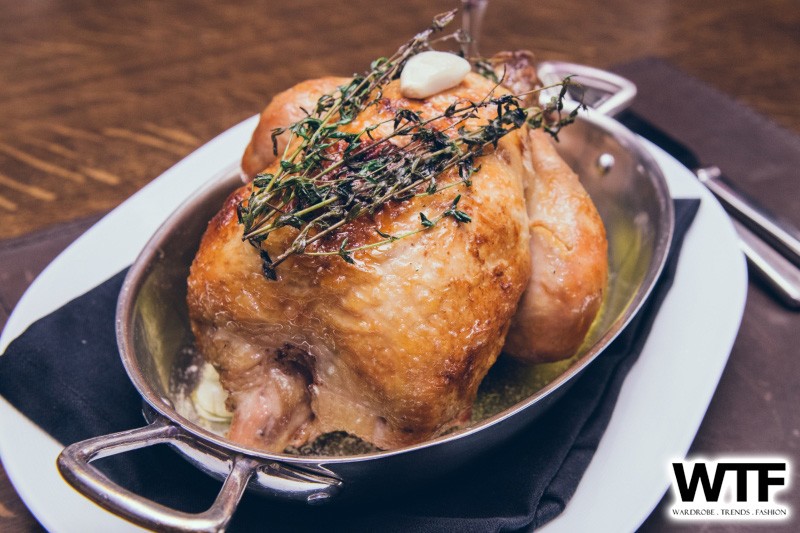 Baby Chicken Cooked On the Rotisserie ($45)
Wild Chanterelle Mushrooms, Natural Jus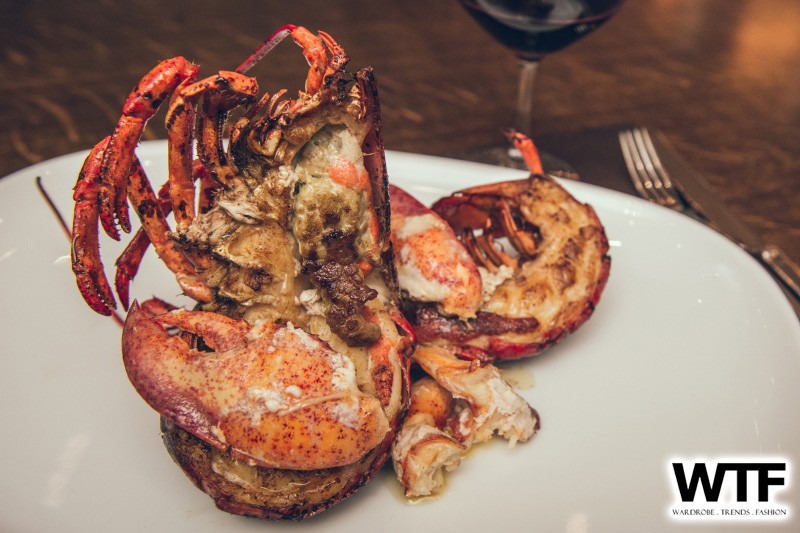 Pan Roasted Maine Lobster (1Kg $150/ 1.5kg $200)
Black Truffle Sabayon
Let's make it clear: nobody should come to CUT without having a steak. Take your pick from a choice selection that includes U.S.D.A. Prime Steaks ($72-98); Australian 300+ Days Grain Fed Angus ($85-175); Australian 400+ Days Grain Fed BMS 8+ Wagyu from Stockyard, Queensland 900g ($360); American Wagyu from Snake River Farms, Idaho ($160-185) and of course, highly recommended is the…
True A5 Kobe Beef from Hyogo Prefecture, Honshu, Japan
New York Sirloin 170g ($230)
Rib Eye Steak 230g ($310)
Filet Mignon 170g ($250)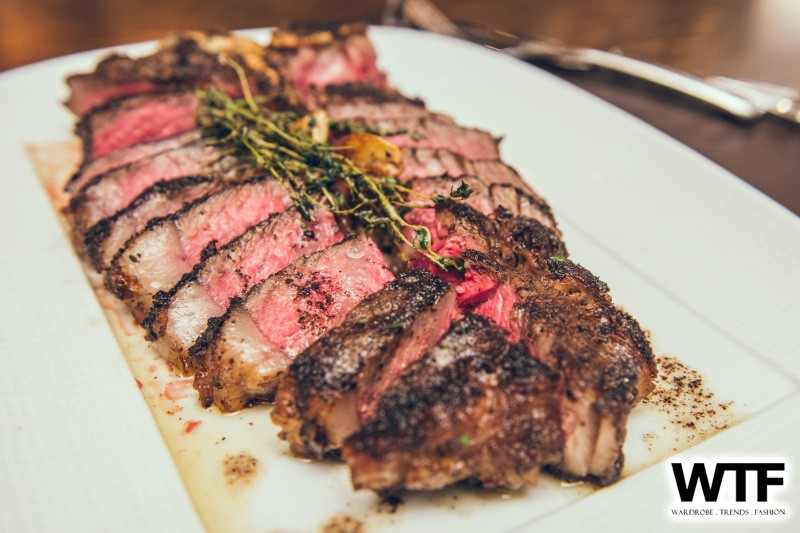 We had the Australian Angus – Porterhouse 990g ($175). The Australian Angus Porterhouse was a treat. Slightly charred on the outside, each bite rewarded an explosion of creamy juiciness on the inside (it was medium/medium-rare), it was so good that even after we had finished everything, we were still drooling and raving about it. My advice, come with an empty stomach, and with at least 2 friends, the usual portion for a full grown (Asian) man is 250g, and this is 990g. Do the math, that's approx. a 4-person portion serving. You are definitely getting your money's worth here.
Australian Angus – Porterhouse 990g ($175)
300+ Days Grain Fed, Rangers Valley, Aged 35 Days
Grilled Over Hard Wood & Charcoal Then Finished Under A 1200 Degree Broiler…
————————————————————-
On The Side
At CUT, the sides ($18 each) and sauces ($5) are just as important. They have a whole range of sauces like Whole Grain Mustard, House Made Steak Sauce, Wasabi-Yuzu Kosho Butter, Shallot-Red Wine Bordelaise and Argentinean Chimichurri. And adds to the cuts, such as Bone Marrow ($12), Caramelized Onions ($15), Point Reyes Blue Cheese ($12), Matsutake Mushrooms (24). And there are a dozen sides – like Tempura Onion Rings, French Fries with herbs, Soft Polenta with Parmesan, Sauteed Broccolini – to choose from.
We had their much-lauded Cream Spinach with fried egg. It was simply superb.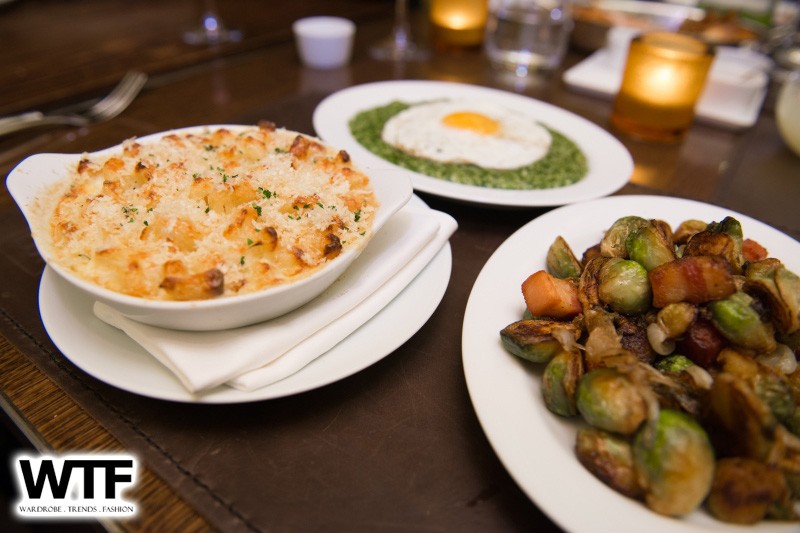 Creamed Spinach with Fried Egg ($18)
Roasted Brussels Sprouts, Smoked Bacon, Pearl Onions ($18)
Cavatappi Pasta "Mac & Cheese", White Cheddar ($22)
————————————————————-
Desserts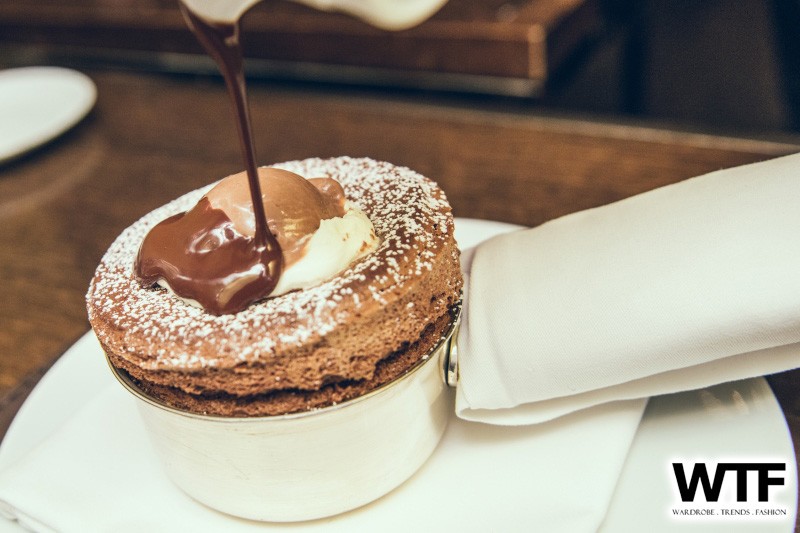 Valrhona Chocolate Souffle
Creme Faiche Cream, Gianduja Chocolate Gelato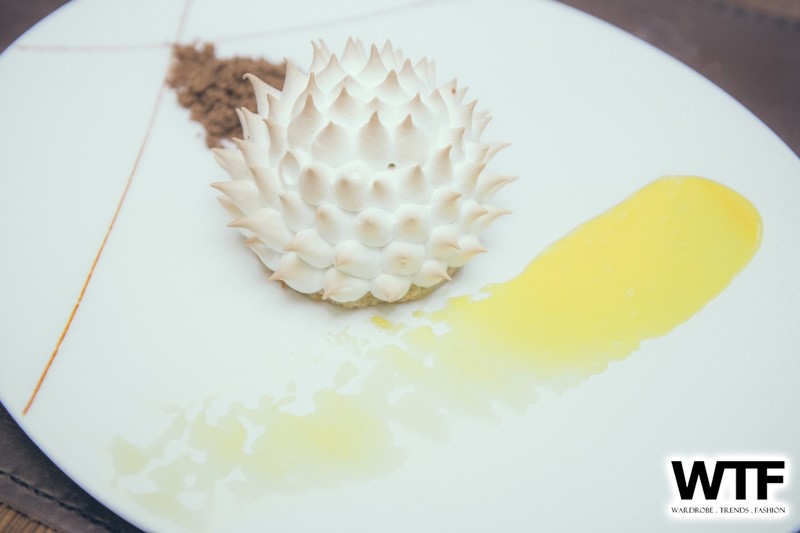 Kaya "Baked Alaska"
Coconut Cake, Pandan Ice Cream, Coconut Sorbet, Coffee Crumble
Banana Cream Pie
Puff Pastry, Creme Brulee, Chocolate Pearls, Chocolate Sorbet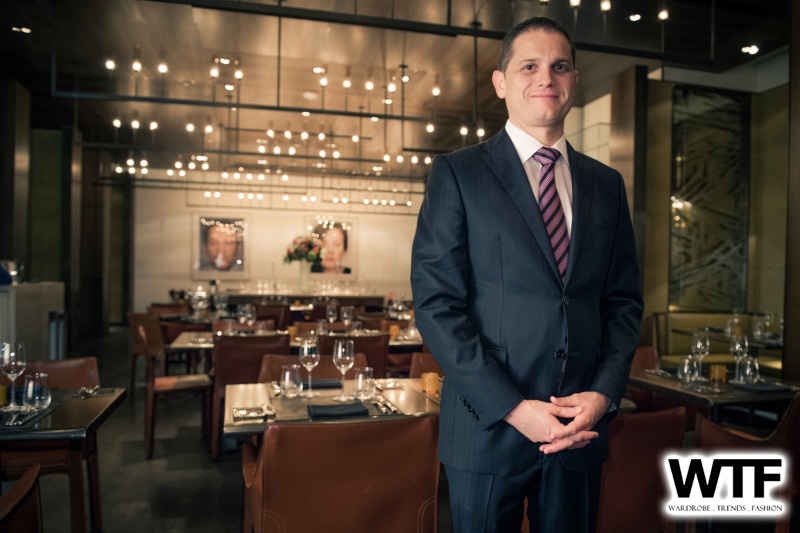 Wes Guild, General Manager, CUT by Wolfgang Puck at Marina Bay Sands, Singapore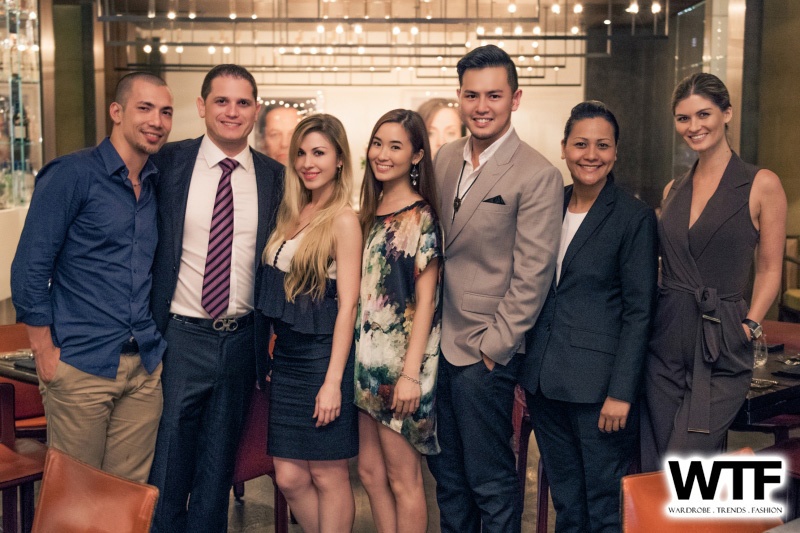 ————————————————————-
The million-dollar question – So did CUT, made the cut? Yes. However like all the other "Celebrity Restaurants", it isn't exactly cheap, but if you are after top-notch first class service, and on the hunt for quality steak cooked to perfection, then this is the place for that superb steak experience.
————————————————————-
CUT by Wolfgang Puck
10 Bayfront Avenue
#B1-71 The Shoppes at Marina Bay Sands
Tel: +65 6688 8517
Sun to Thu: 6pm – 10pm
Fri & Sat: 6pm – 11pm