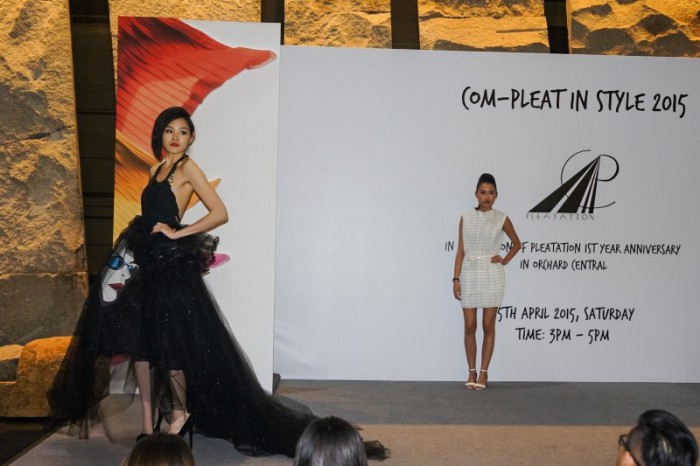 Compleat in Style 2015 design competition results were announced at Orchard Central recently on April 25.
Fashion designer students were given the following design brief, to design and create a pleated womenswear outfit that is at least 95% pleated. 5-metres of fabric was provided, with 3 base colour options of Black/Off-White/Grey. The theme was Pleatation's Tagline "Deconstruct – Reconstruct – Rebirth"; participants were to create a look inspired by this tagline, and interpret it in his/her own style that best represents Pleatation.
Supporting partners of the event include design schools in Singapore, Raffles College of Higher Education, First Media Design School, MDIS, TaF.tc, Temasek Polytechnic, LASALLE College of the Arts. And of course, WardrobeTrendsFashion was there to cover the event.
Official Pleating Partner: Bewarp Design Studio
Official Textile Printing Partner: Epson
Official Makeup Partner: Shiseido Singapore
Official Hair Partner: Mahogany Hair Body Soul
Official Talent Agency: #anticipating diva
Official event Photo and Videography Partner: Lumiere Photography