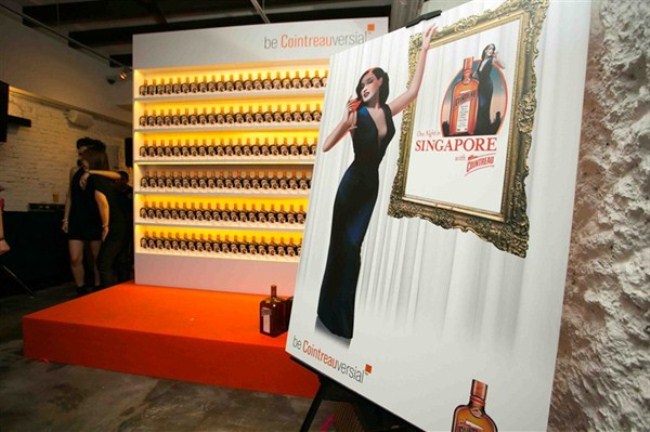 The orange glow of the set-up—with blown-up images of Dita Von Teese scattered throughout—at the industrial chic watering hole Gem Bar
Zesty liqueur label Cointreau kicked up a fine old ruckus in Singapore recently, in the first of a series of year-end parties meant to celebrate the sexy fun inherent in Cointreau's famed cocktails.
While Cointreau ambassador and burlesque queen Dita Von Teese was not in town, the inaugural "One Night in Singapore" bash at Gem Bar more than held its own with a profusion of neon-hued feather boas, sensual satin gloves, inviting platters of glistening fruit and hors d'oeuvres, good-looking in-house mixologists…and Singapore's very own femme fatale, the "Cointreauversial" illusionist with the memorable moniker, Magic Babe Ning.
Over 150 revelers arrived, together with a constellation of Fly Entertainment stars like the effervescent Irene Ang and the very suave Jimmy Taenaka. The hostest with quite literally the mostest—Magic Babe Ning was poured into a head-turning LBD and sported a purple-tinged mohawk—proceeded to serve guests with a shimmying dance and a showy preparation of Cointreau's most iconic cocktail, the Cointreaupolitan.
A boozy workshop was also overseen by the Magic Babe, who invited guests to be their own mixologists. In a Top Chef-like tableau, budding bartenders concocted drinks from a dizzying assortment of unconventional ingredients (we were amused to see gummy bears, marmalade and chilli padi among the mix!).
Those more inclined to having their drinks mixed by professionals were not left high and dry: cocktails flowed fast and free, before the illusionist took to the stage to set the night ablaze with a spunky fire-eating performance.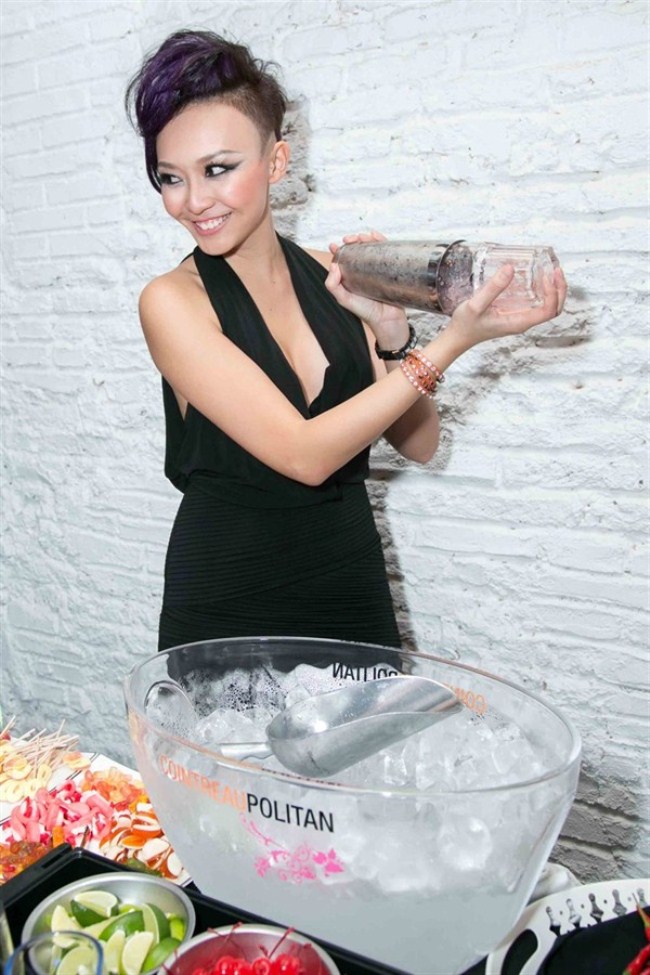 Magic Babe Ning shaking up a storm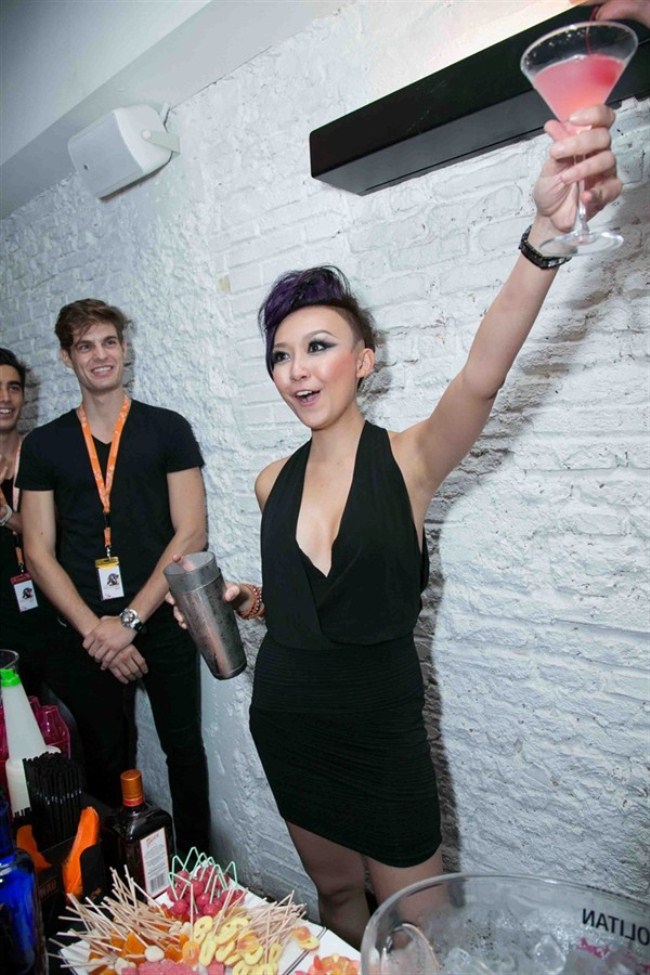 A Cointreaupolitan, anyone?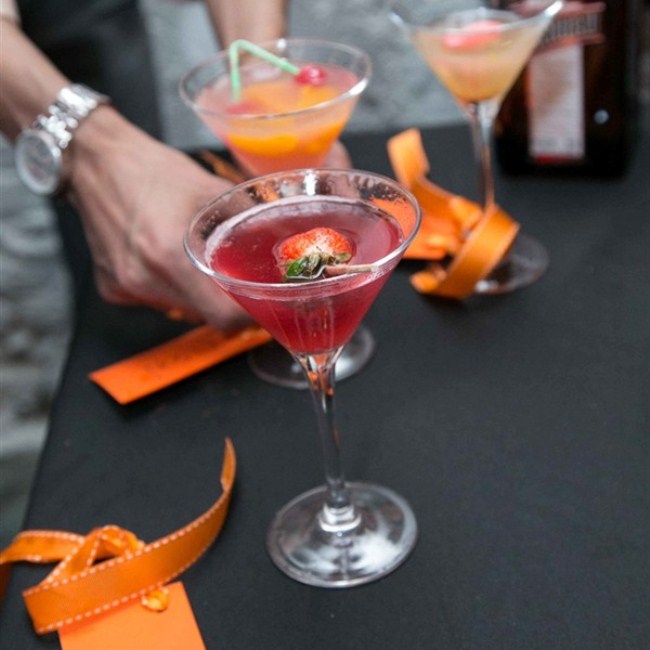 Guests mixing their own poison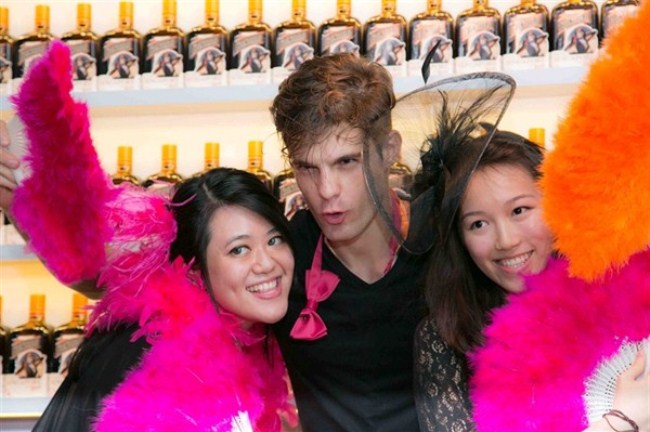 The lovely ladies at the party, having a very good time indeed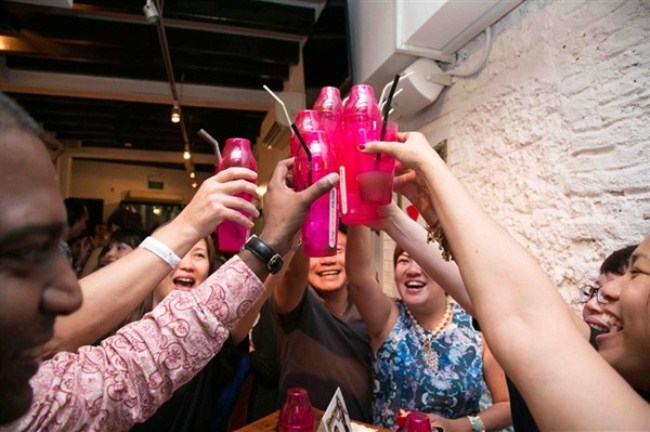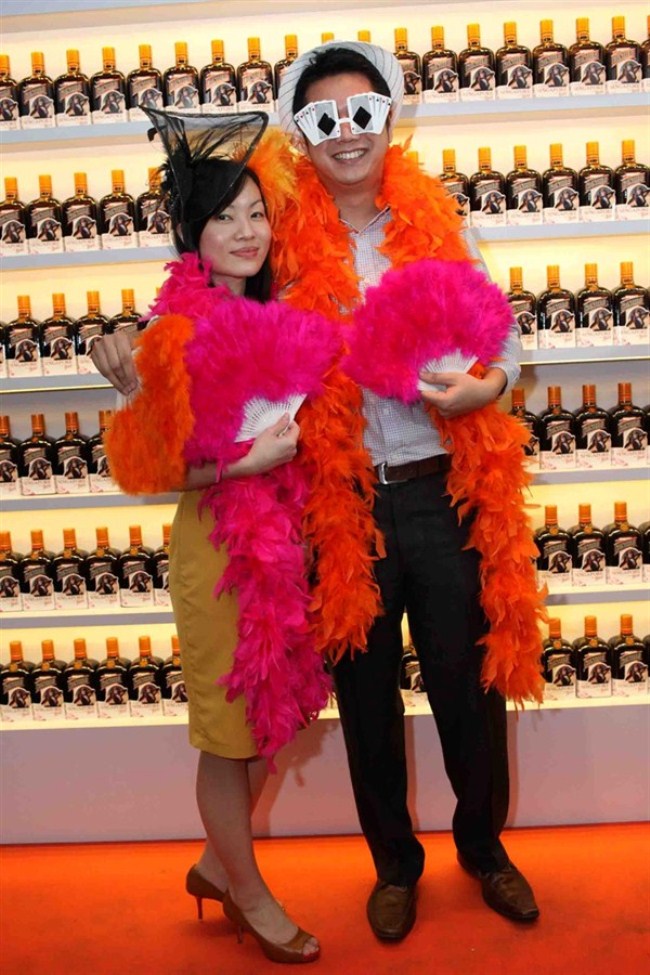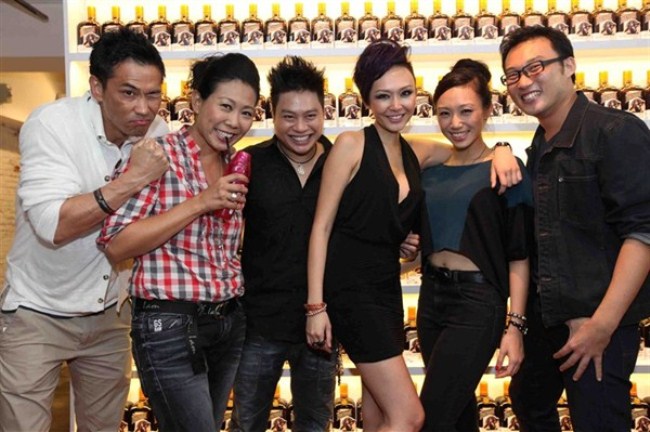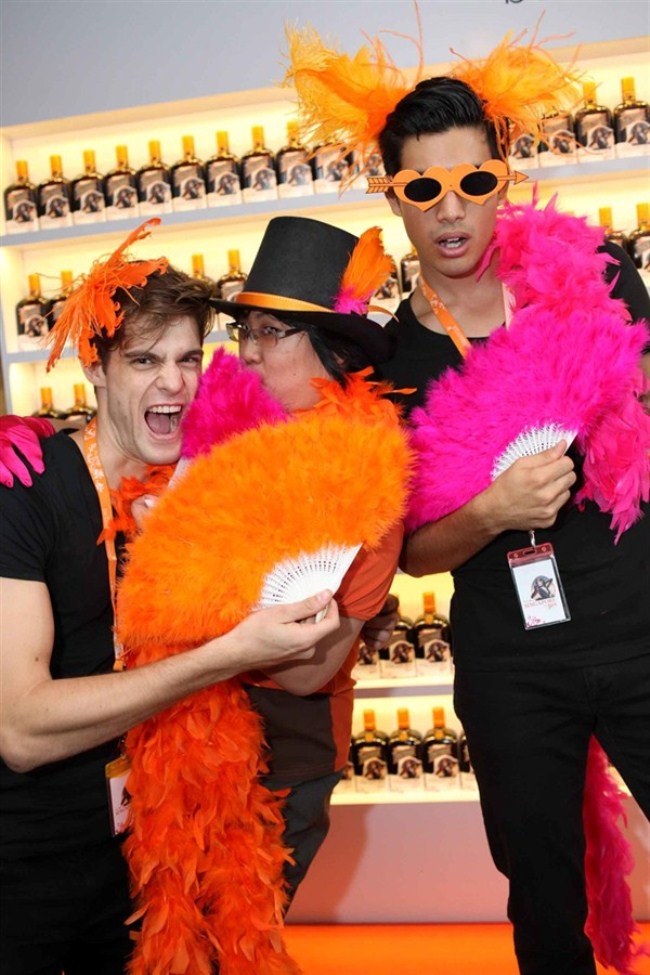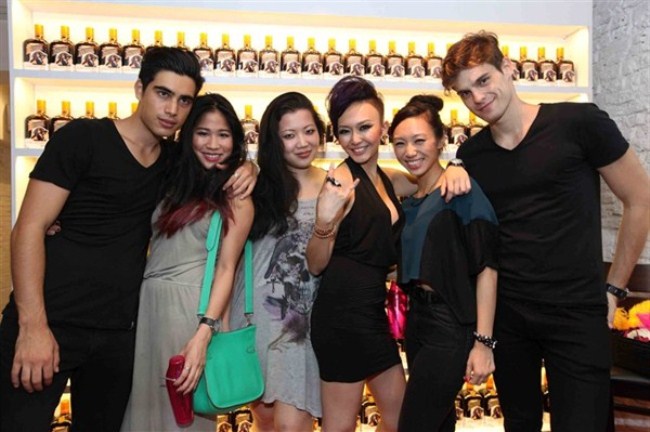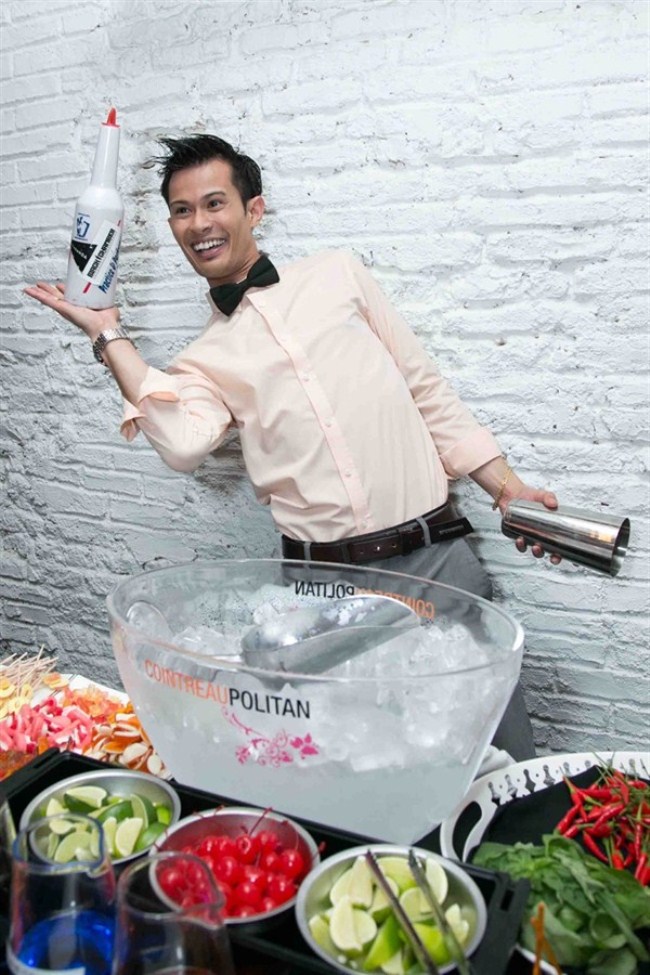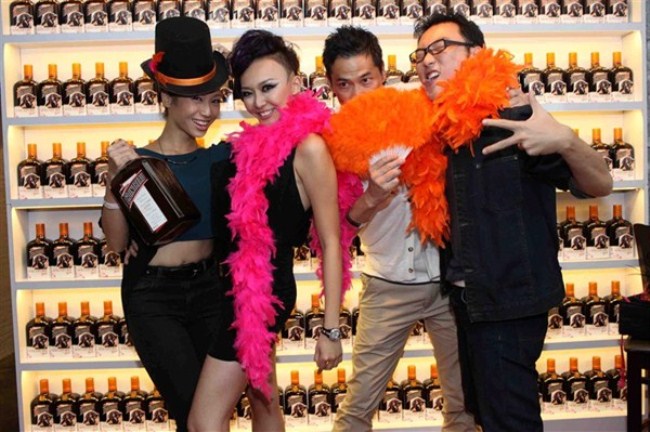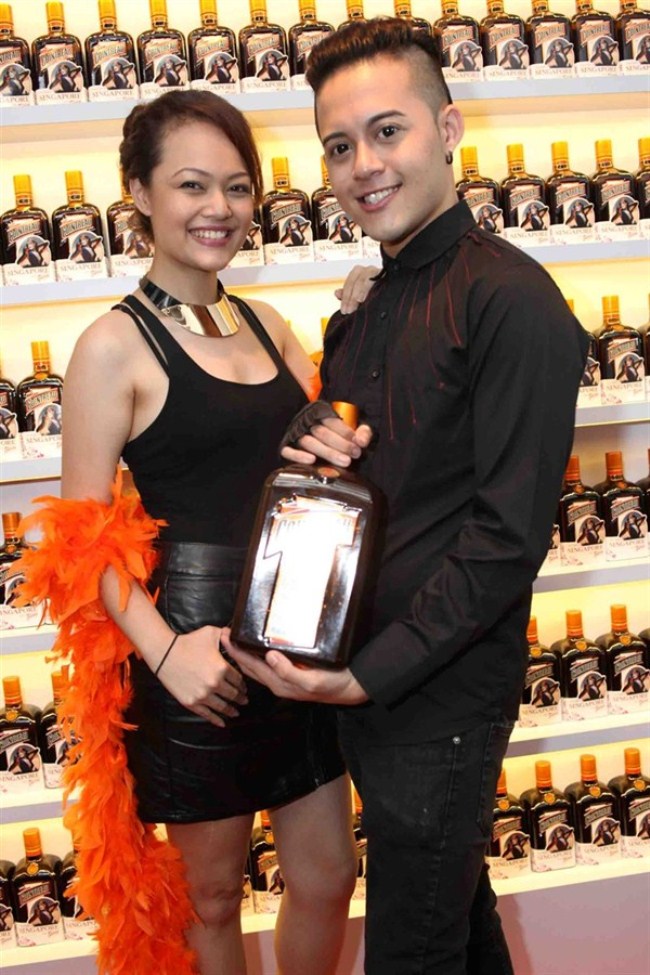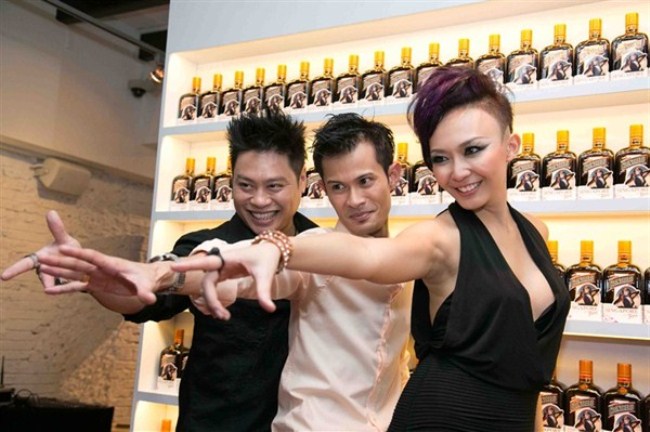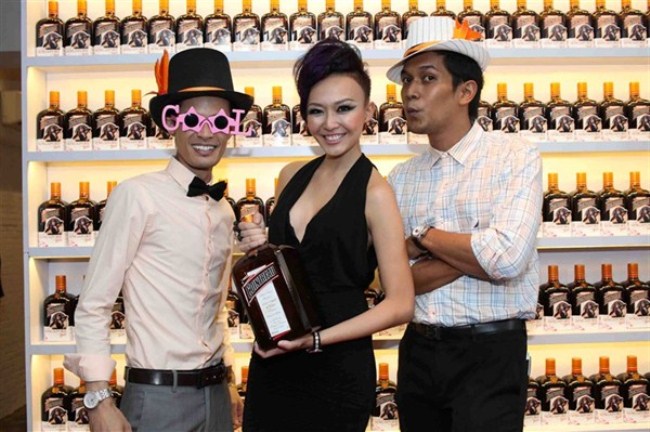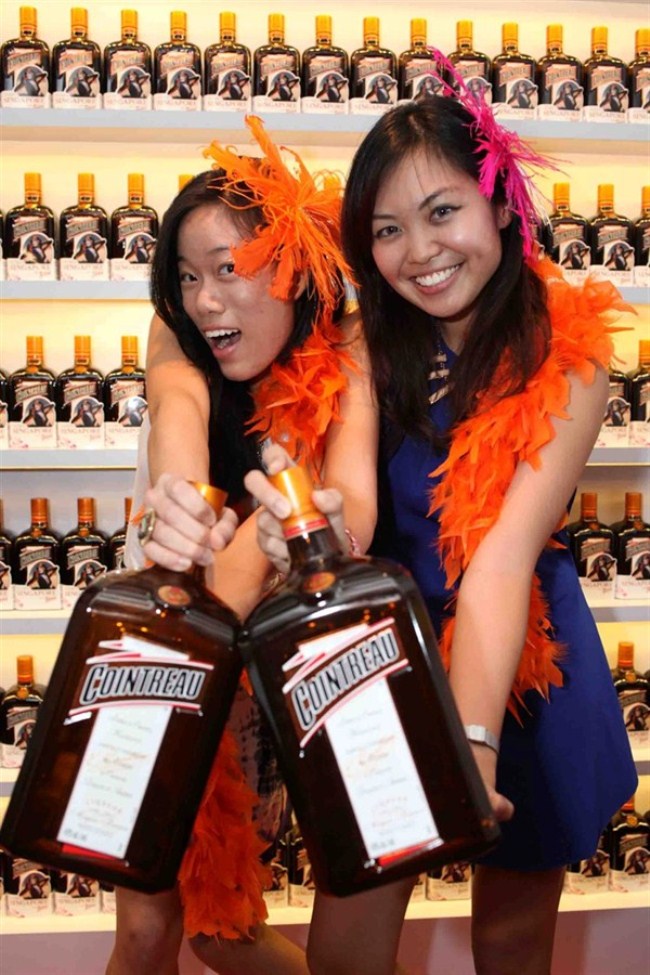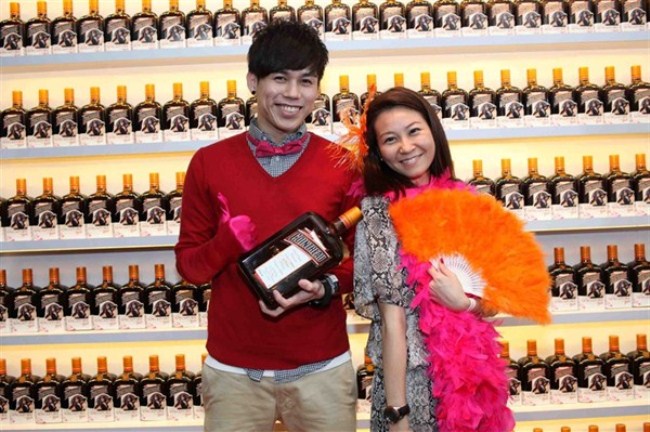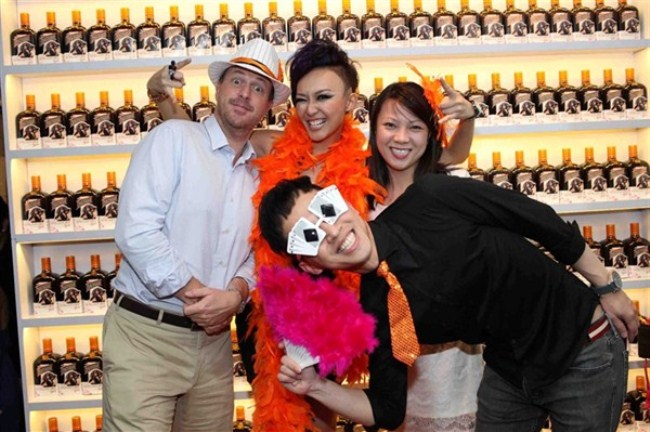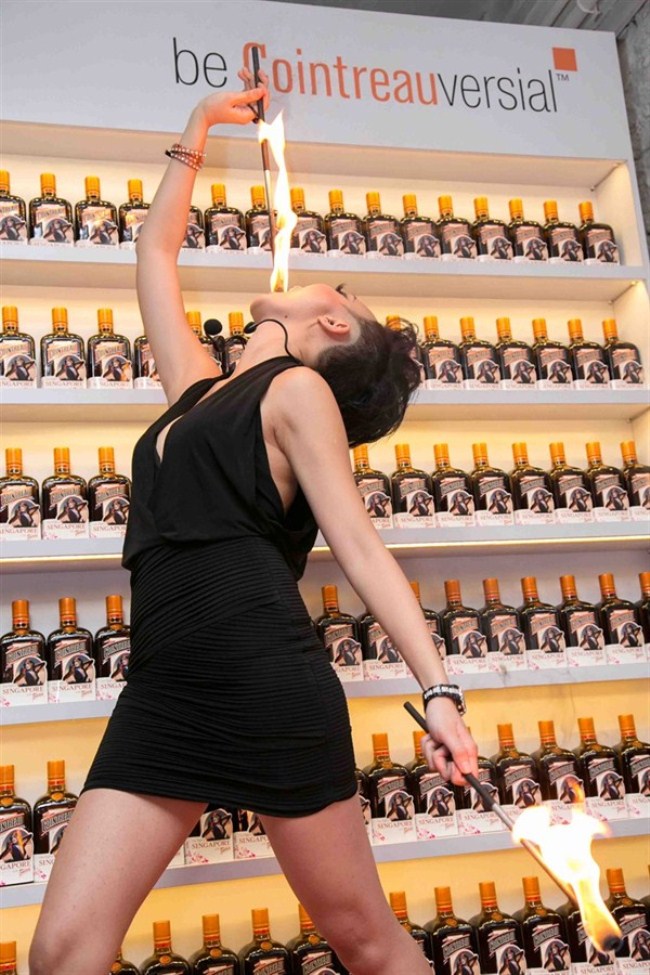 The fire-starter in action
If you missed out on Magic Babe Ning's magical performance, you'll be chuffed to know that the upcoming soiree will be hosted by yet another "Cointreauversial" celeb, the sassy actress Patricia Mok.
Visit Cointreau's dedicated site to get the lowdown on the latest Cointreau happenings about town, and scroll through to see what went down at the recent party.