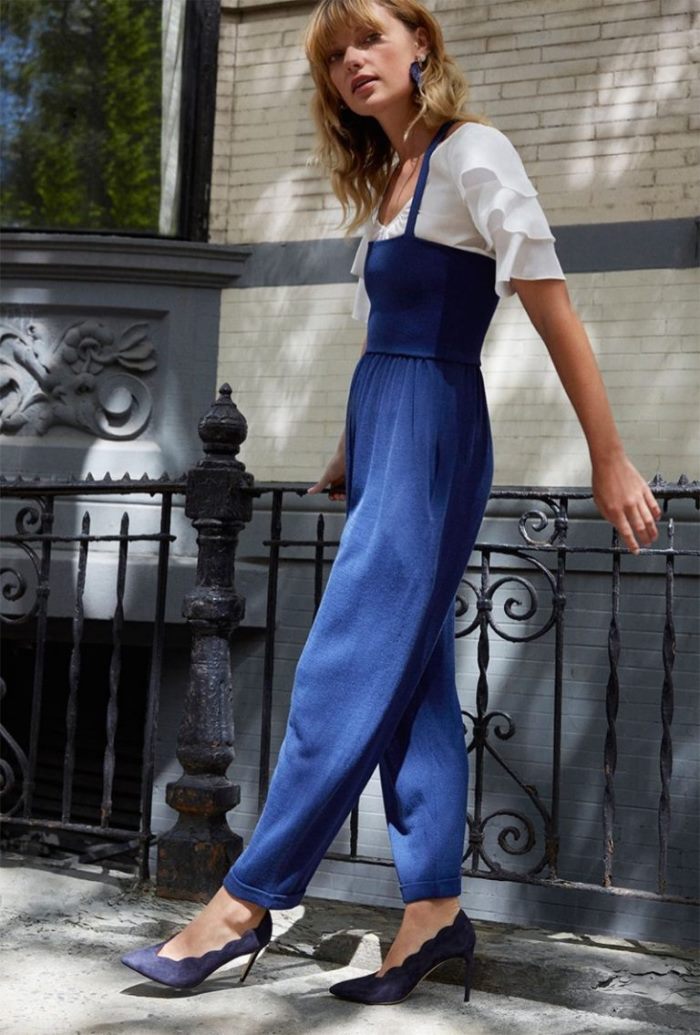 Club Monaco Frooti Sweater Jumpsuit, Naveah Silk Top and Kendally Pump
Club Monaco offers up some chic looks for summer 2017 with a recent trend guide. Called 'The Art of The Summer Friday', the lookbook spotlights warm weather styles that are great for the weekend.
Model Farah Holt poses in ruffled shirts, wide-leg trousers and knit jumpsuits. For accessories, Club Monaco puts the focuses on sunglasses and straw hats.
————————————————————————-
CLUB MONACO SUMMER 2017 WEEKEND OUTFIT IDEAS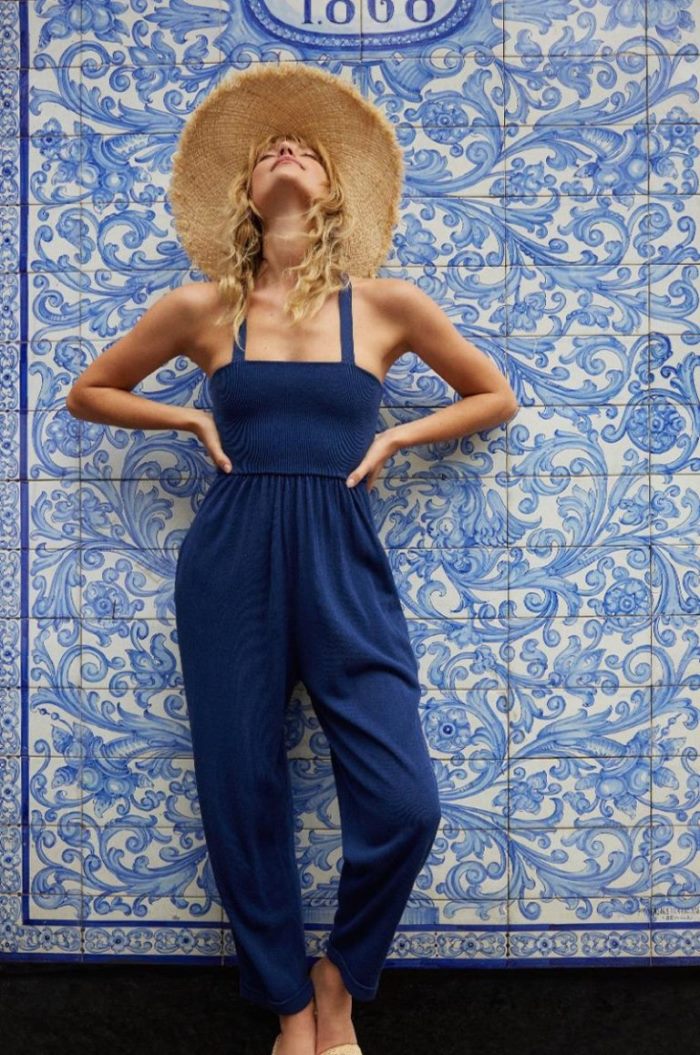 Club Monaco Frooti Sweater Jumpsuit and Hat Attack Senila Hat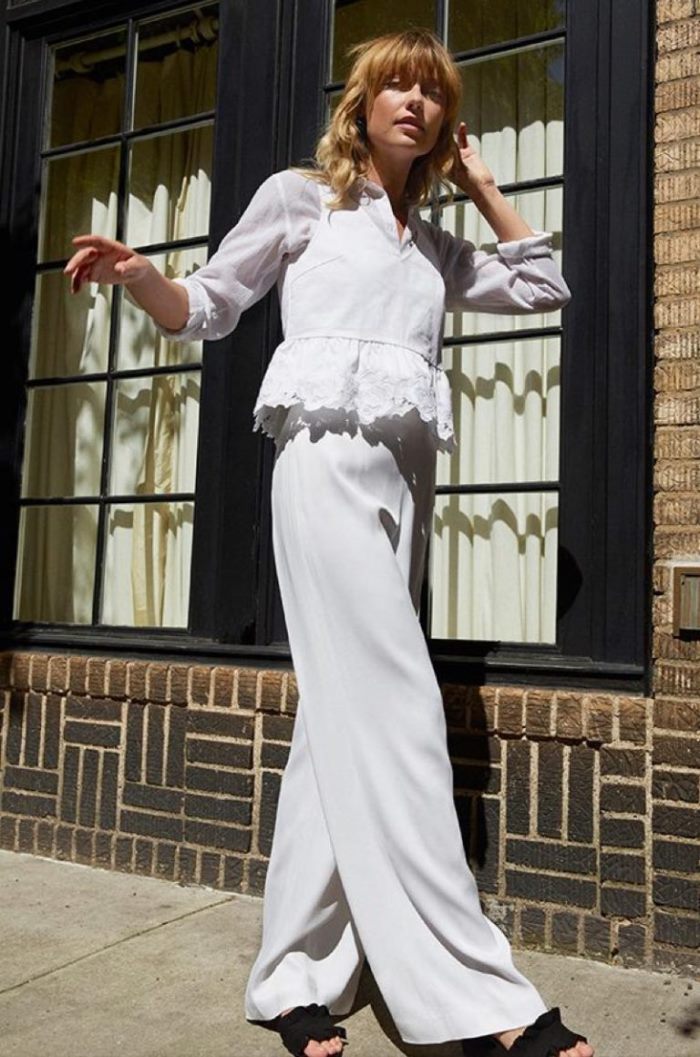 Club Monaco Garisa Top, Claudia Shirt and Ahnn Pant. Loeffler Randall Vera Sandal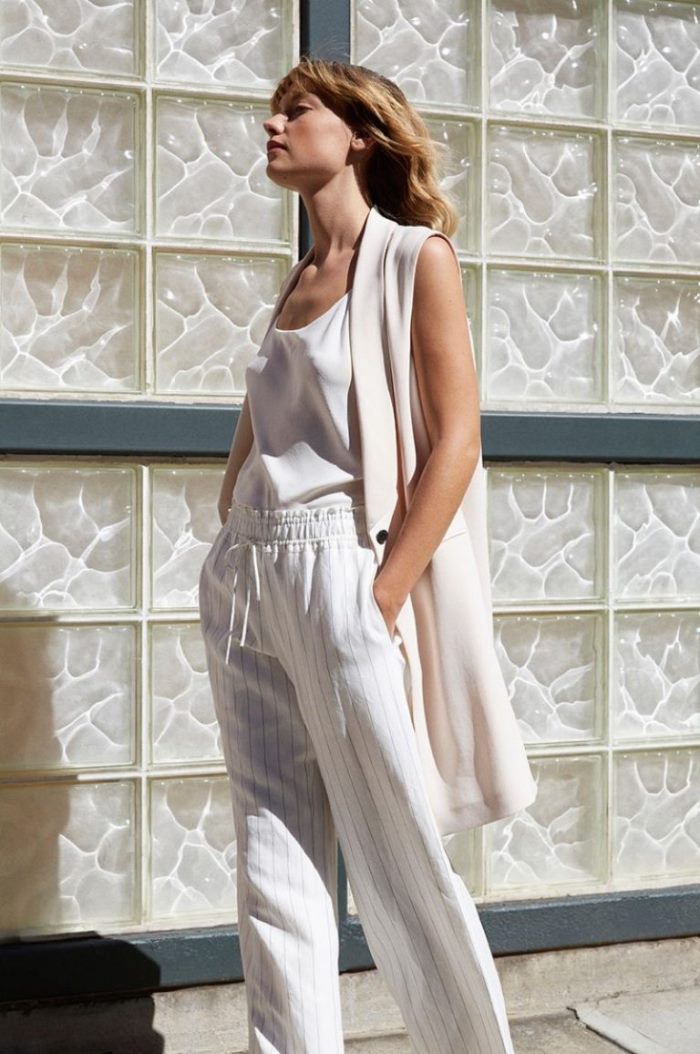 Club Monaco Haldys Camisole, Sonti Vest and Vidorus Pinstripe Pant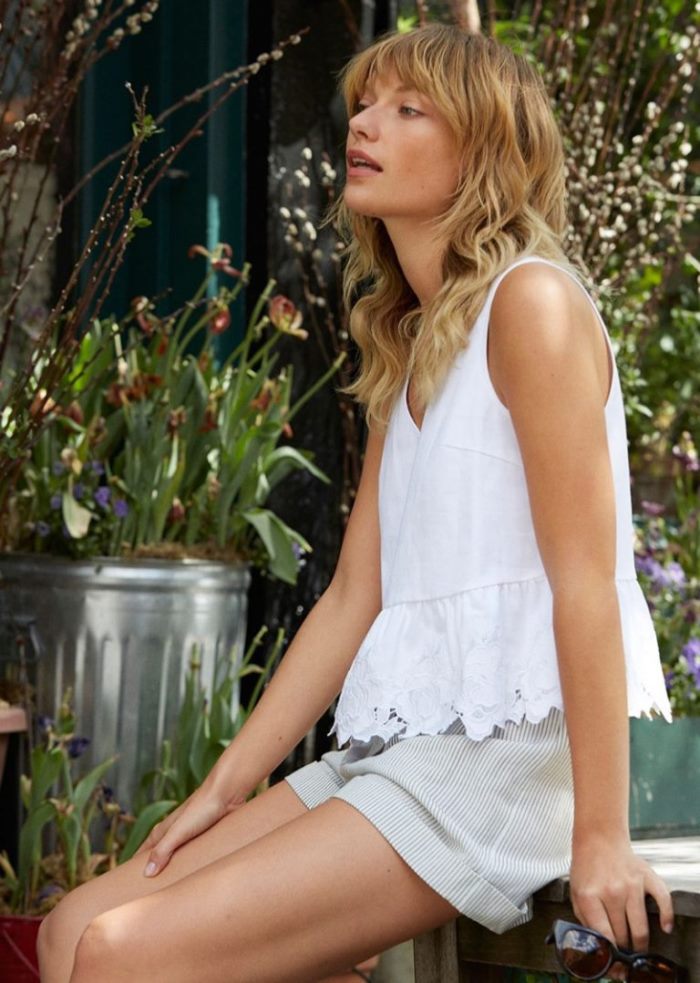 Club Monaco Garisa Top and Anree Short. Carla Colour Barton Sunglasses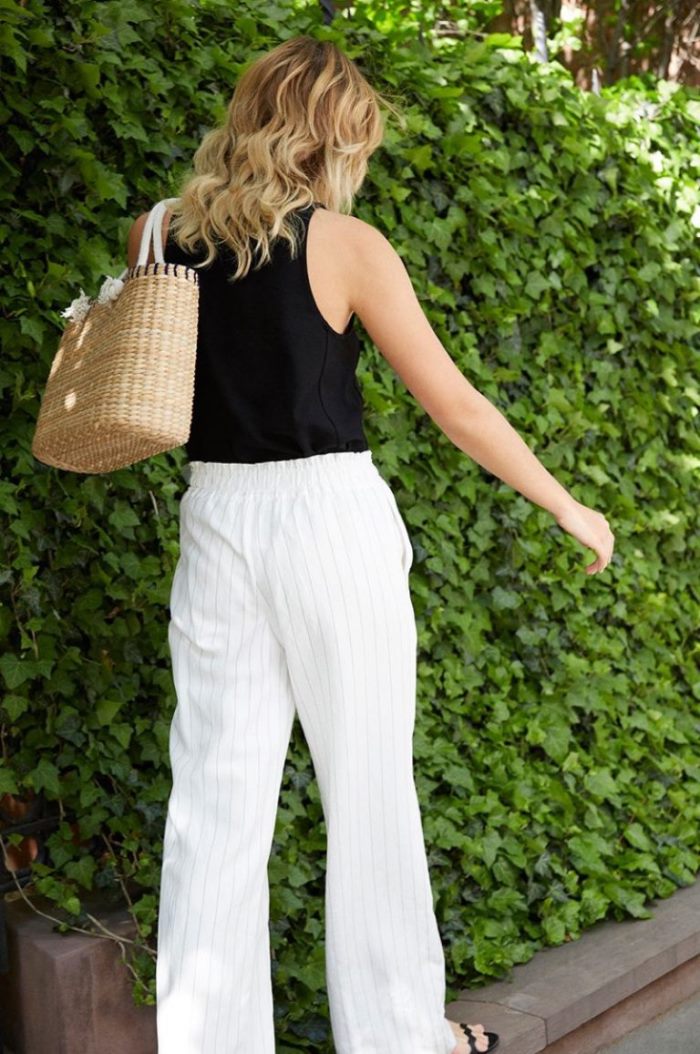 Club Monaco Farrenna Top and Vidorus Pinstripe Pant. Kayu Sail Tote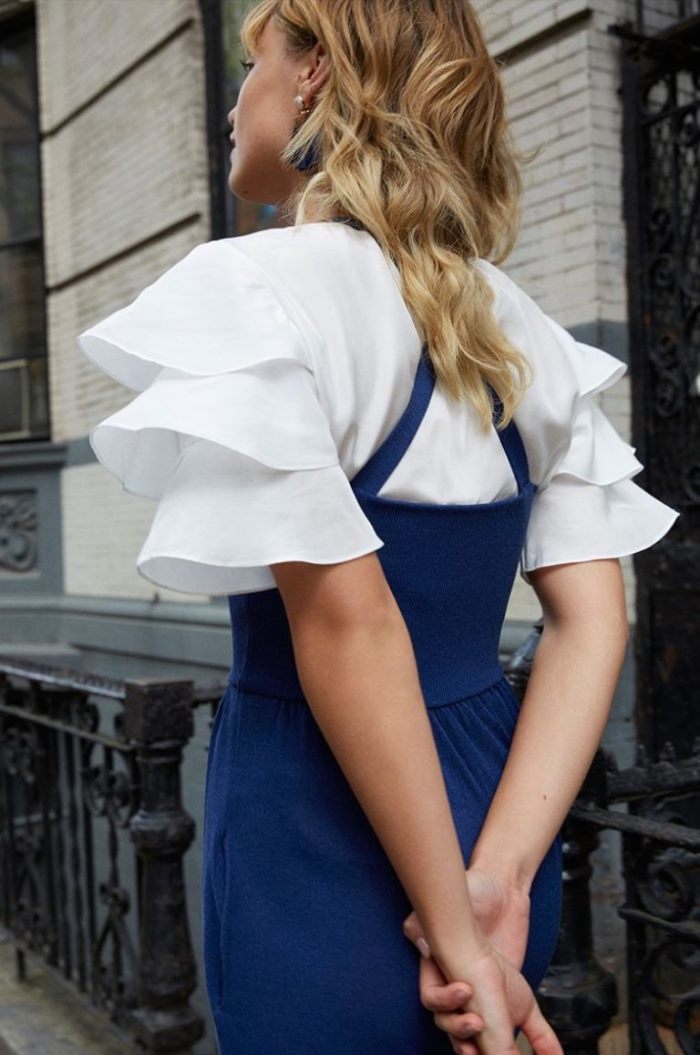 Club Monaco Frooti Sweater Jumpsuit and Naveah Silk Top