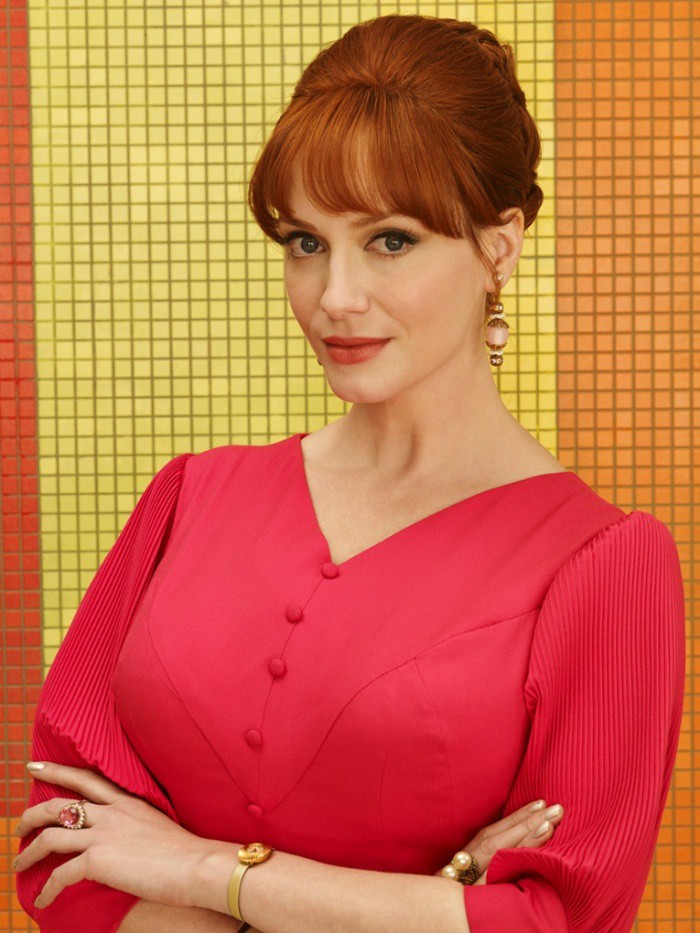 The face of haircare brand Clairol and star of 'Mad Men', Christina Hendricks, has transformed from her signature redhead hairstyle as Joan on 'Mad Men' to golden blonde locks.
In a new campaign for Nice 'n Easy by Clairol, the star unveils noticeably lighter locks—golden blonde to be exact. In the video, she talks about life as a blonde and why the shift from blonde hair.
Another 'Mad Men' star, January Jones, recently dyed her tresses too – debuting a pink hairstyle earlier this month.