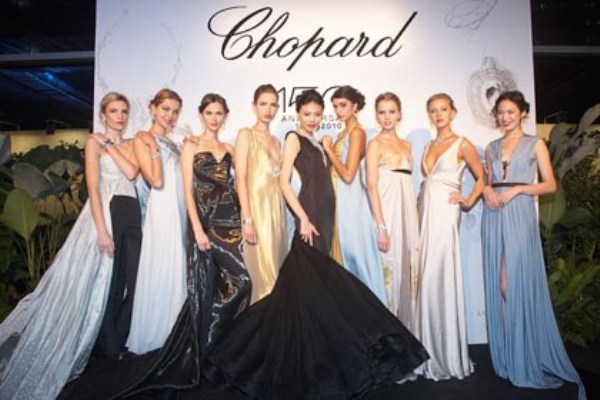 Swiss jewelry and watch brand Chopard recently opened its newest boutique in Singapore, at the Marina Bay Sands Shoppes – featuring the Asia debut of the Animal World Collection.
To celebrate the family-owned company's third boutique in Singapore, Co-President and Artistic Director Caroline Gruosi-Scheufele herself was in attendance.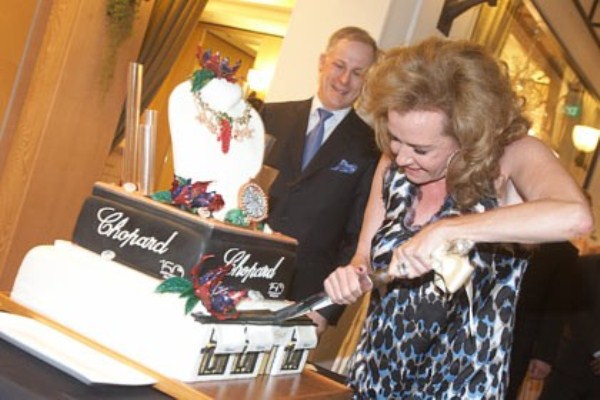 The boutique was officially opened by Swiss ambassador Jorg Al. Reding, Gruosi-Scheufele, Managing Director Chopard Asia Patrick Normand and Retail Director Chopard Singapore Valerie Chan.
Fortuitously, 2010 is also the 150th anniversary of Chopard so there was yet another reason to celebrate over the course of the two-day festivities. It may have also lent the sweet sense of triumph to the elaborate cake Gruosi-Scheufele is pictured cutting into here.
On the second day, after the official opening, Chopard brought together friends of the brand and collectors for a party at the new Fullerton Bay Hotel and a lovely dinner at Clifford Restaurant.