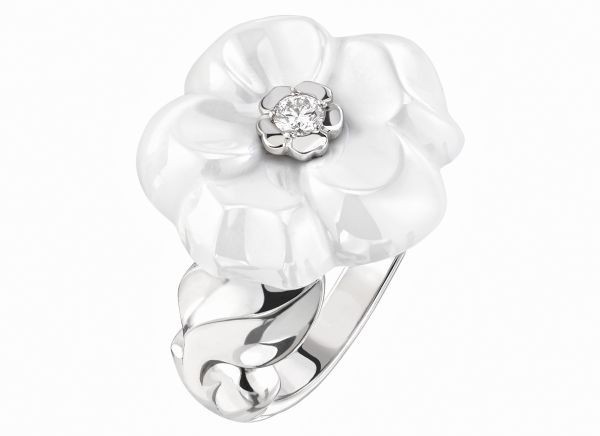 "Camelia Galbe" ring in 18K white gold set with 1 brilliant-cut diamond and white ceramic, Chanel Fine Jewelry
Characterized by its unconventional and rebellious style, Chanel's Camelia Galbe Fine Jewelry collection is set to debut the world over in March. The collection consists of 10 new references including three high jewelry pieces – a necklace and two headbands. Crafted from 18K white gold, high tech ceramic and diamonds, the collection expresses the daring of the woman wearing it.
Dedicated to the maison's favorite flower – Camellia – the fine jewelry collection consisting of rings, bracelets, earrings and pendants, daringly plays with only two colors; black and white. The use of the high tech ceramic gives the pieces an elegant and sensual touch that emphasises on the collection's generous curves.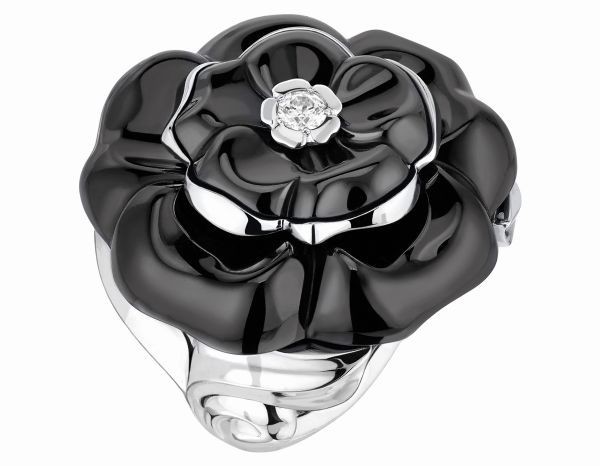 "Camelia Galbe" ring in 18K white gold set with a brilliant-cut diamond and black ceramic, Chanel Fine Jewelry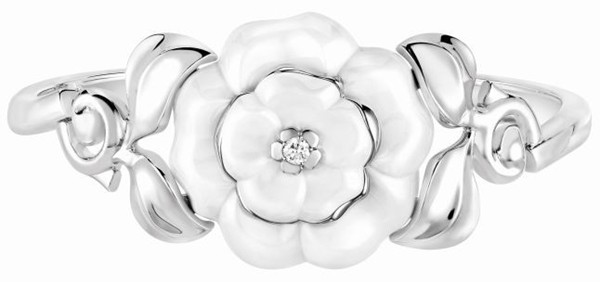 "Camelia Galbe" bracelet in 18K white gold set with a brilliant-cut diamond and white ceramic, Chanel Fine Jewelry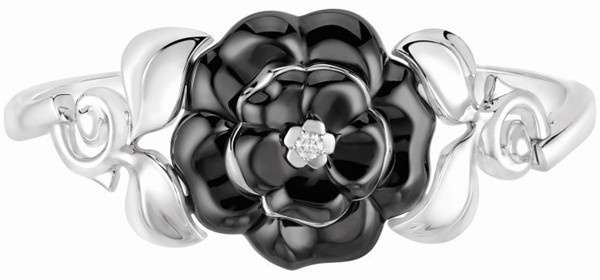 "Camelia Galbe" bracelet in 18K white gold set with a brilliant-cut diamond and black ceramic, Chanel Fine Jewelry

"Camelia Galbe" head jewel in 18K white gold set with 401 brilliant-cut diamonds (4.8 carats) and black ceramic, Chanel Fine Jewelry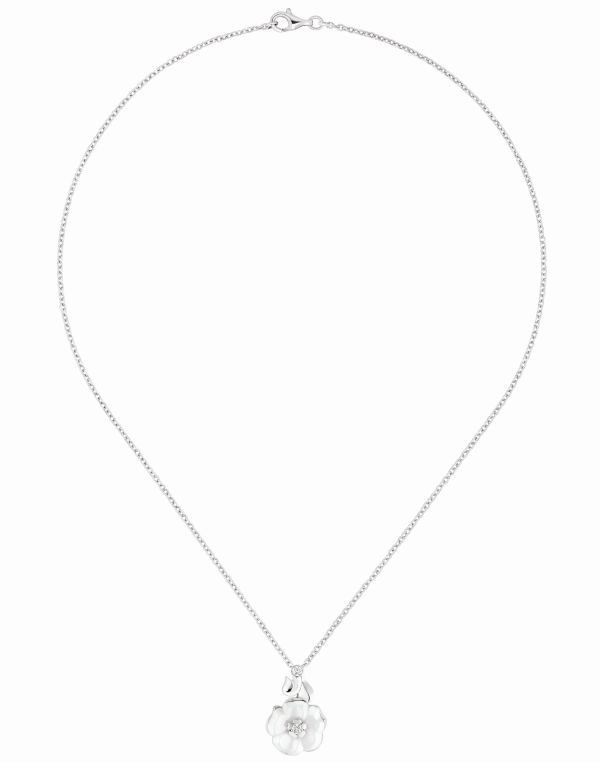 "Camelia Galbe" pendant in 18K white gold set with 2 brilliant-cut diamonds and white ceramic, Chanel Fine Jewelry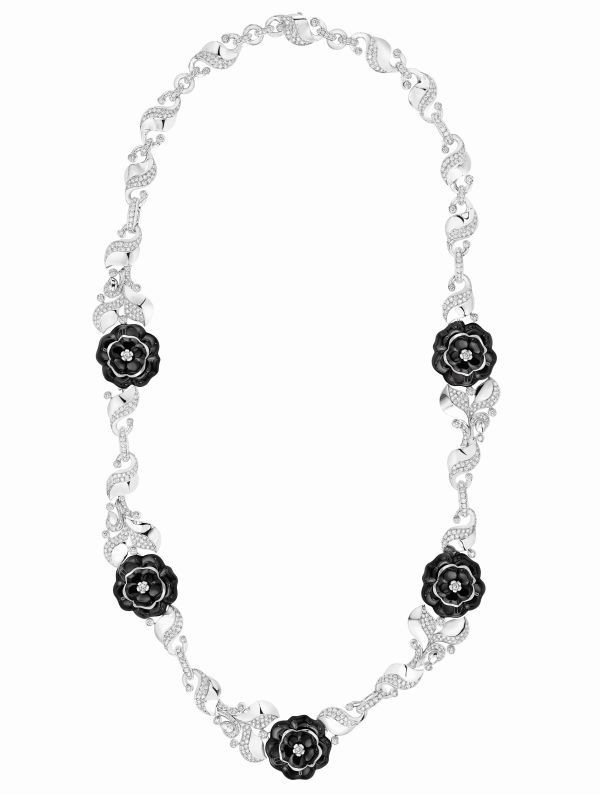 "Camelia Galbe" necklace in 18K white gold set with 817 brilliant-cut diamonds (16.4 carats) and black ceramic, Chanel Fine Jewelry