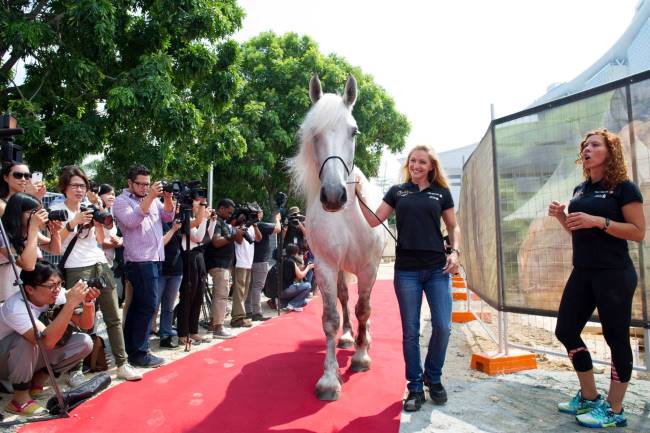 Last night in Singapore, a packed audience of 2000, including a vast number of celebrities from television, film, fashion and media, celebrated the Asian premiere of the multimedia spectacular Cavalia: A Magical Encounter Between Human and Horse.
About 400 VIPs patrons were treated to a buffet dinner and sumptuous desserts prepared by Cavalia head chef Pierre-Yves Caisse in the Rendez-Vous tent, sipping on beer, wine and champagne. After the show, they were invited to a stable tour to meet the 50 magnificent horses, followed by a reception at the impressive Cavalia village, capping off the magical Singapore premiere.
Celebrating the relationship between humans and horses, guests are drawn into a dream-like world, as the two and four-legged performers interact on a colossal 50-metre wide stage in front of a constantly changing, 60-metre wide digital projection screen. Enjoyed by over 4 million spectators worldwide, Cavalia is a unique and lavish production involving 50 magnificent horses and featuring 42 riders, aerialists, acrobats, dancers and musicians from all over the world.
Cavalia is presented in Singapore by Mediacorp Vizpro International and BASE Entertainment Asia. Cavalia's presenting sponsor is Fuji Xerox, supporting sponsor Standard Chartered Bank. The official partner is Marina Bay Sands and media partners include: Official TV station Channel 5; Supporting TV station Channel 8; Official radio station Class 95; Supported by MeClub and Official outdoor media is Moove Media.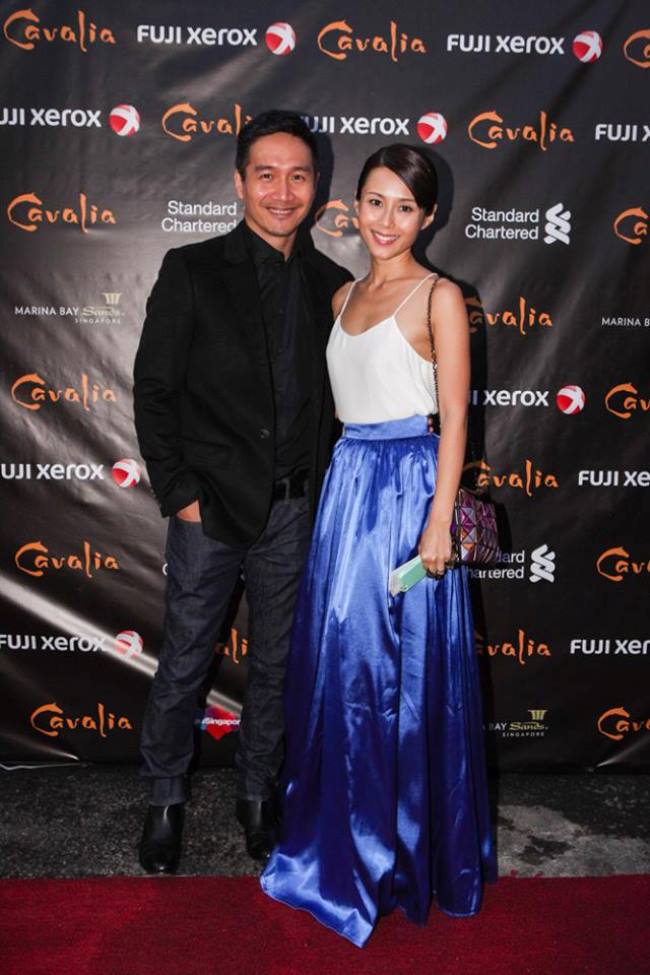 Alan Tern, Priscelia Chan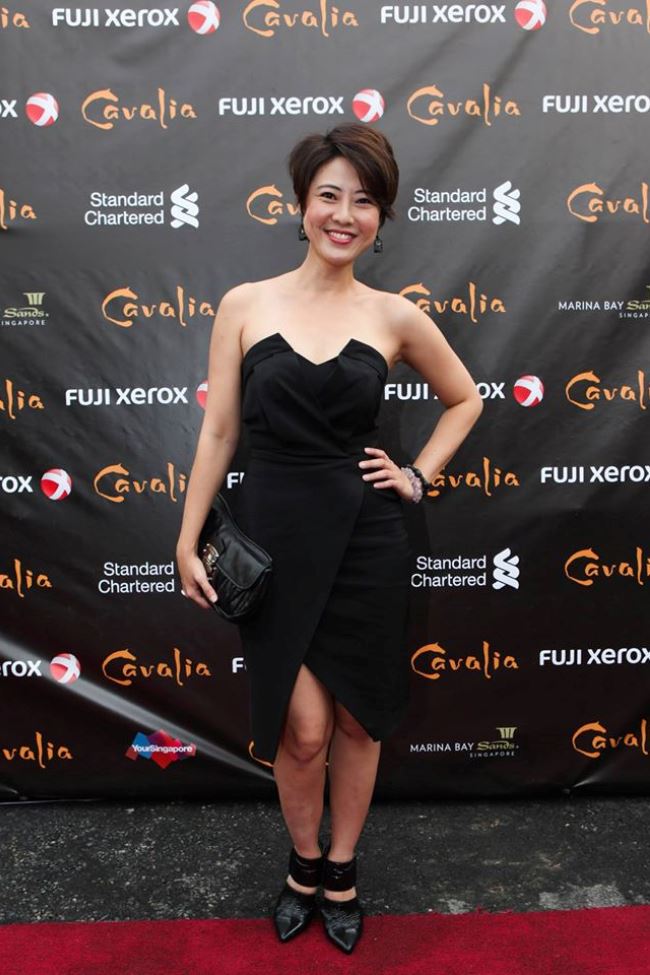 Cynthia Koh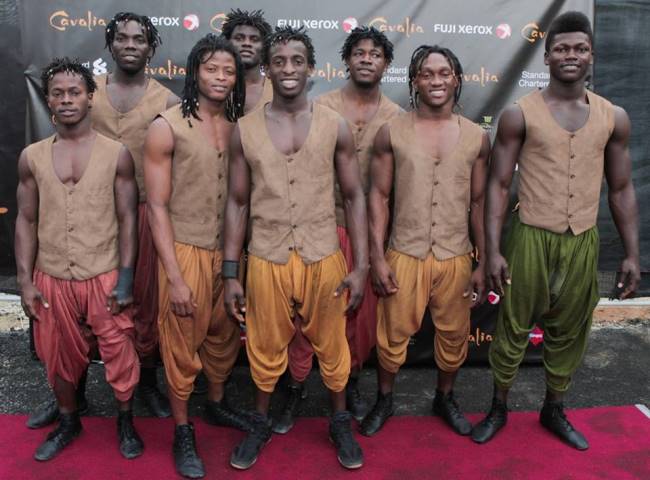 Cast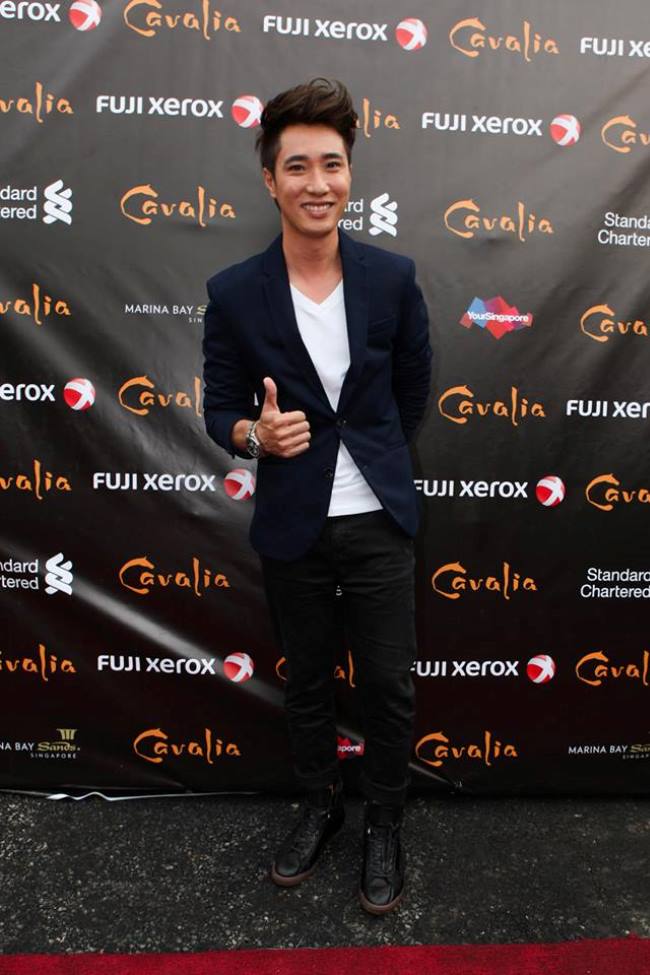 Dasmond Koh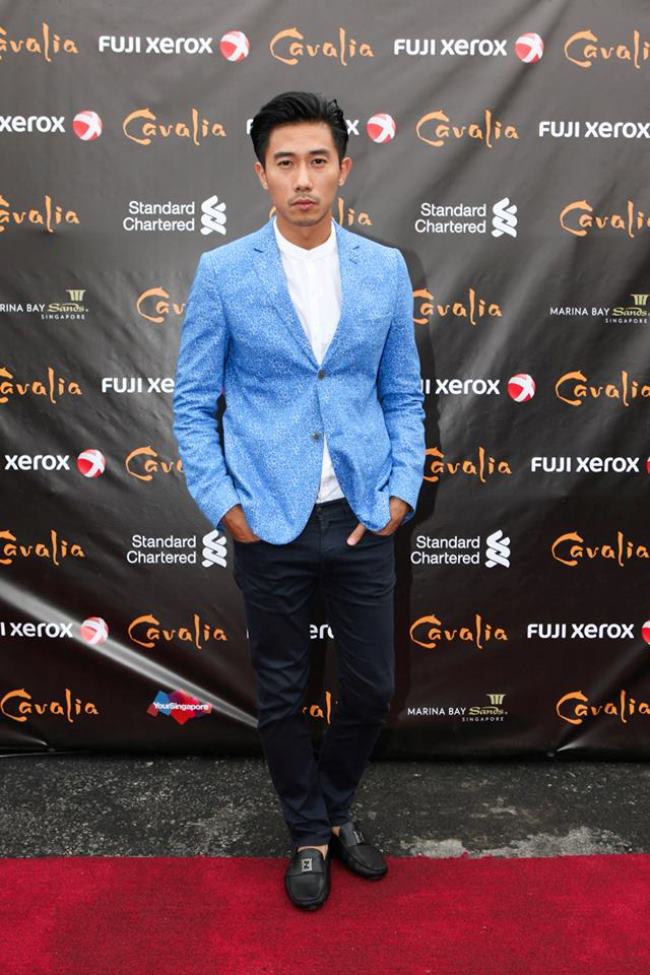 Desmond Tan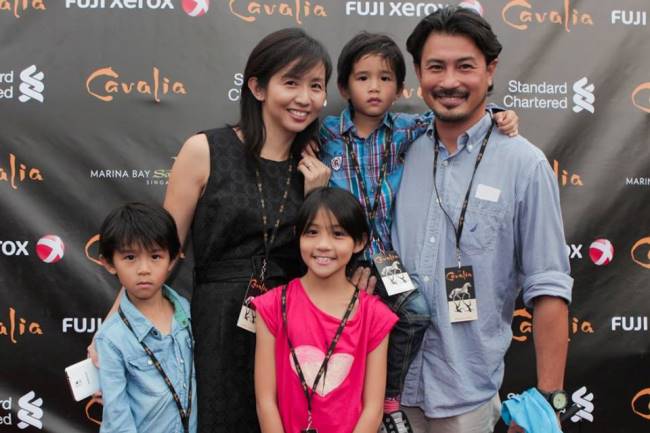 Evelyn Tan, Darren Lim with children
Hong Huifang, Zheng Geping with children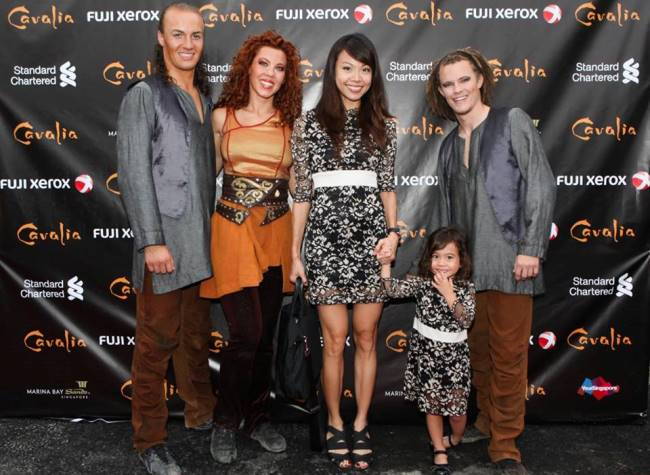 Jamie Yeo, with daughter Alysia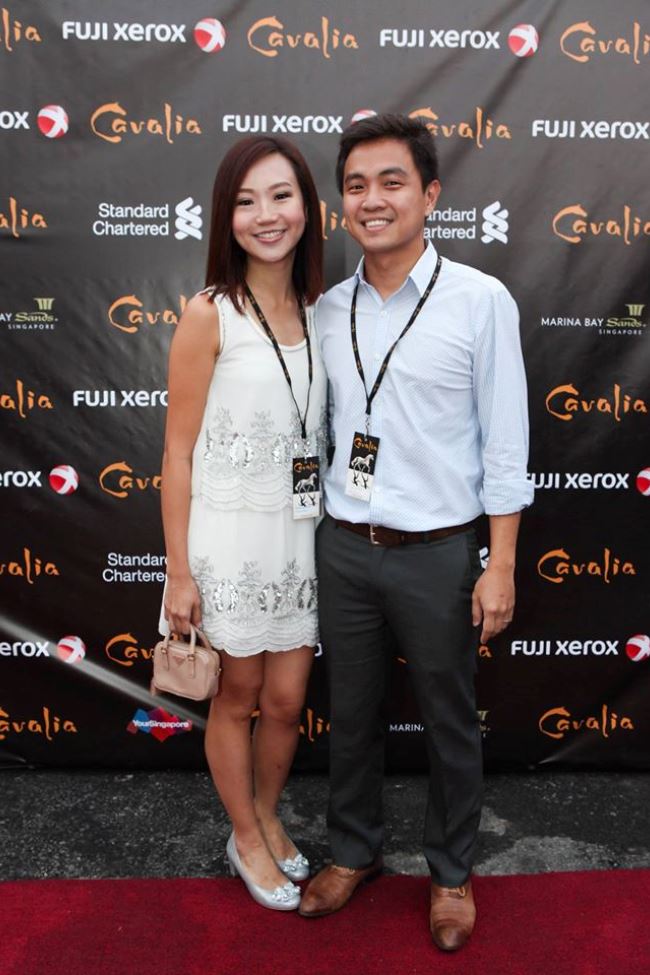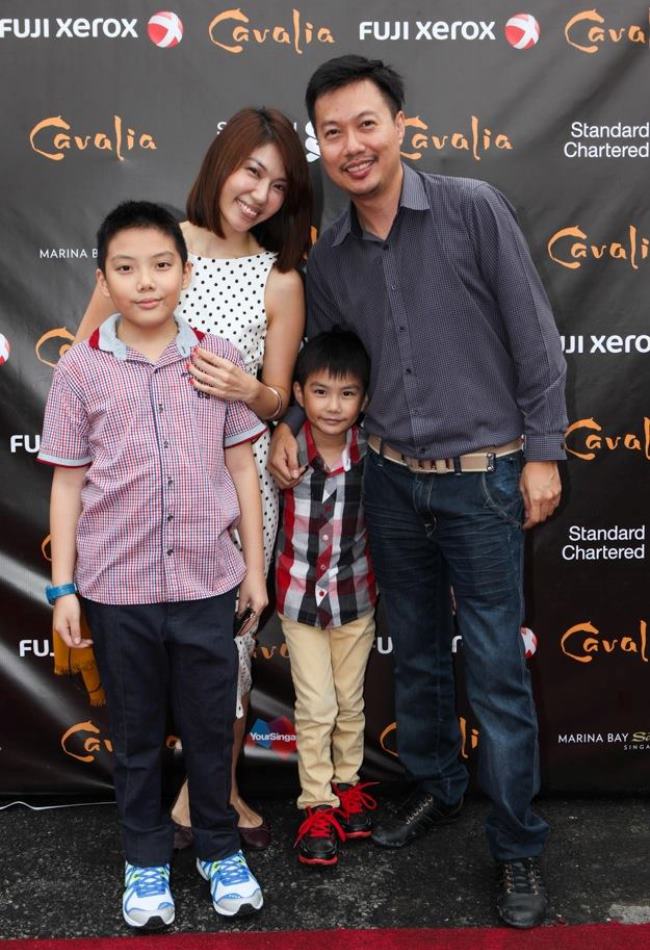 May Phua with family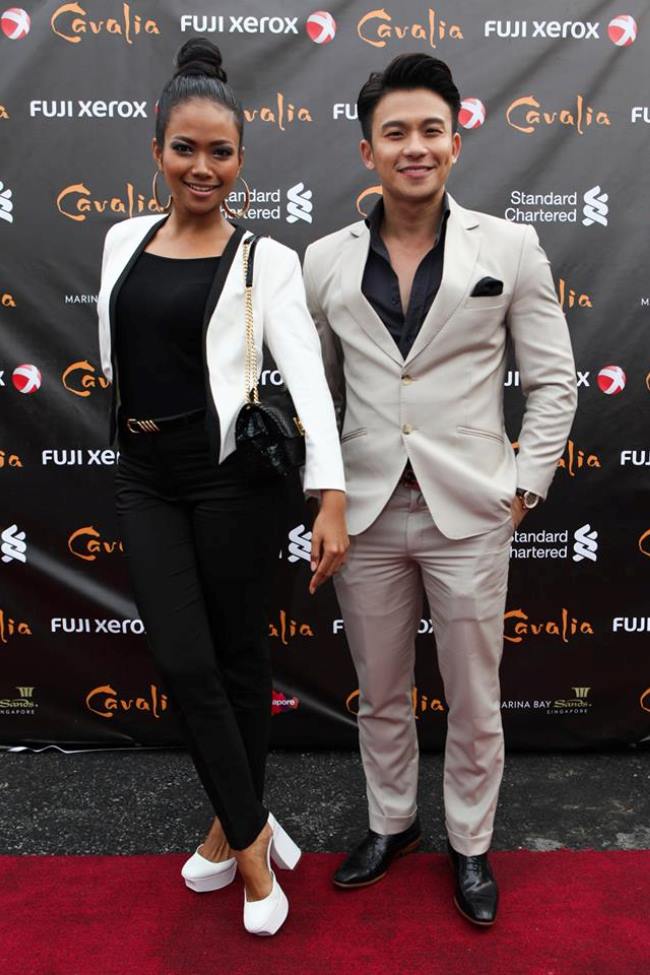 Nadiah M Din, Daren Tan
Pan Ling Ling with family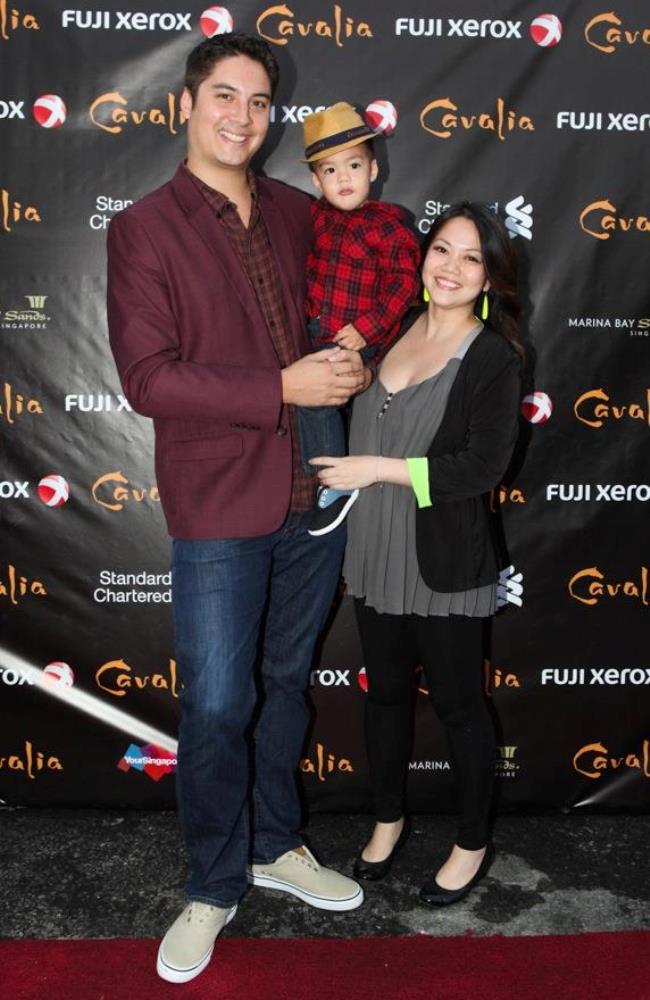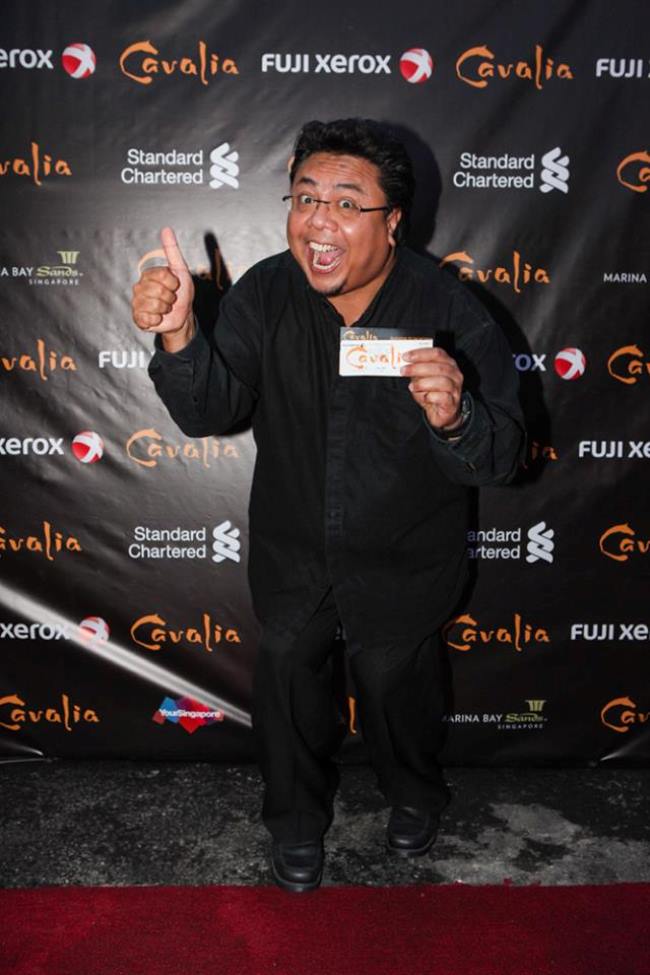 Suhaimi Yusof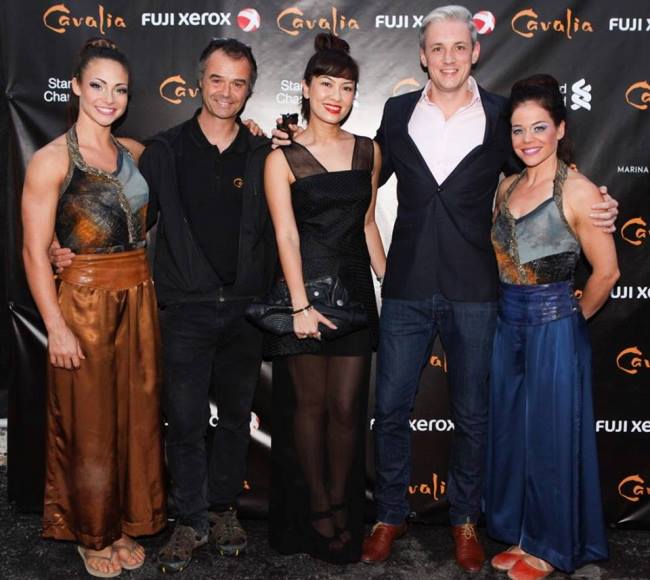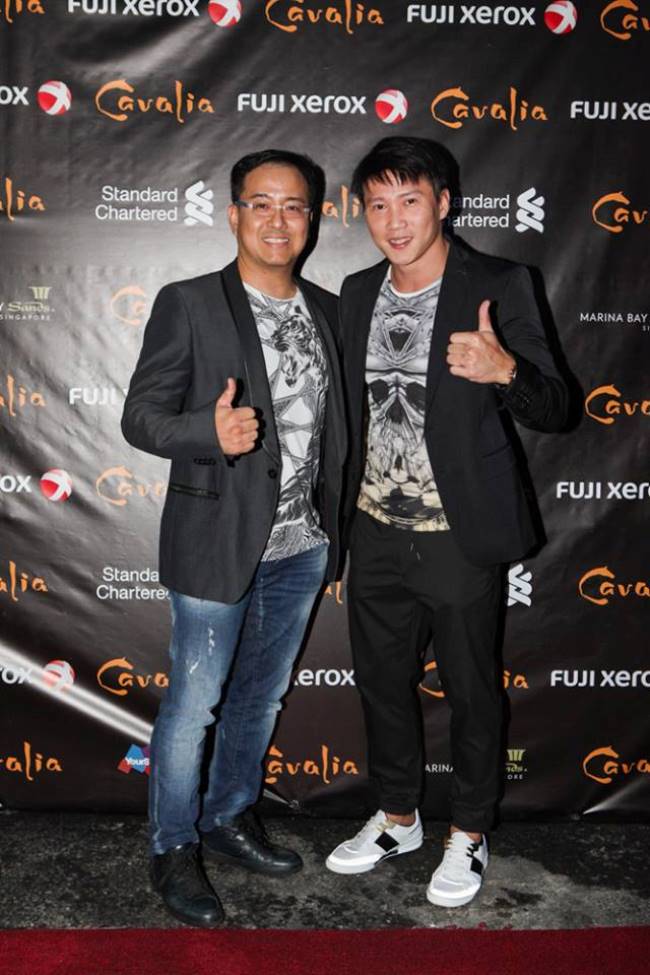 Vincent Ng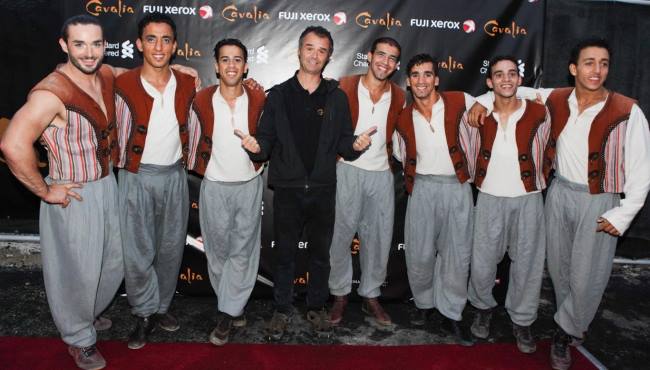 Alain Gauthier, Choreographer of Cavalia and the acrobatic cast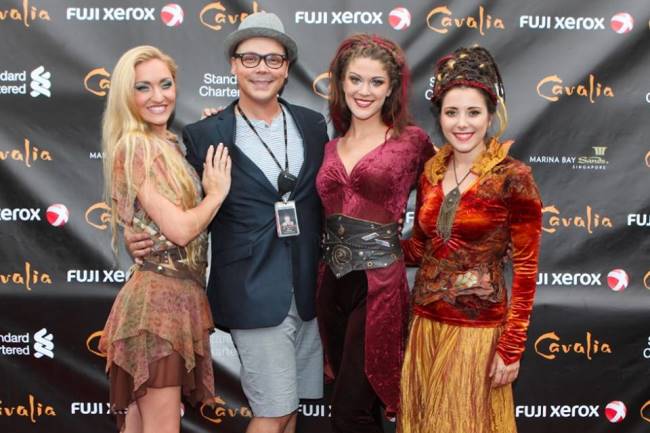 Eric Paquette, Public Relations Director of Cavalia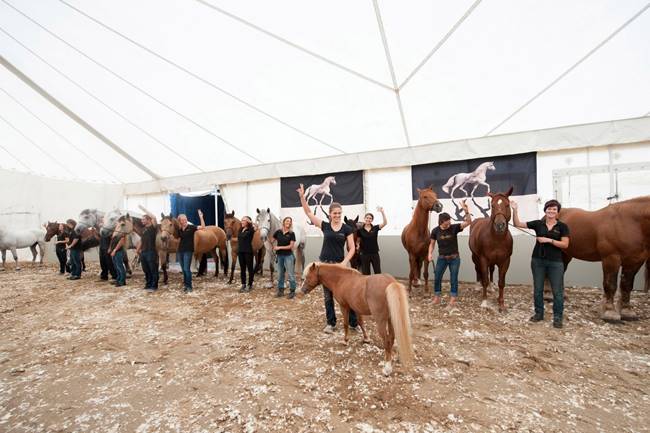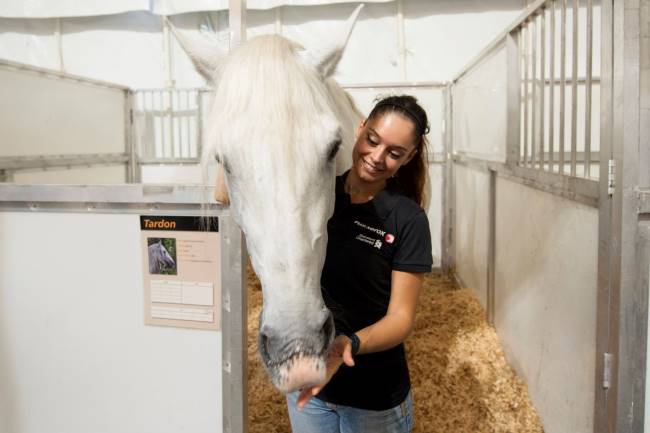 Laura & Tardon