'Star Wars: The Force Awakens' character posters
With a little more than a month left until its December 18 release date, Lucasfilm teases 'Star Wars: The Force Awakens' with these new solo character posters, after unveiling cast artwork last month. Representing for the ladies, Daisy Ridley (Rey) and Carrie Fisher (Leia) get intense closeups on the promotional shots.
Just earlier this month, we took a look at Ridley's Interview feature where Fisher asked her about what she expects from all the fanfare surrounding the film. "I don't know if I can prepare for what's to come because I don't know what will," Daisy told her co-star.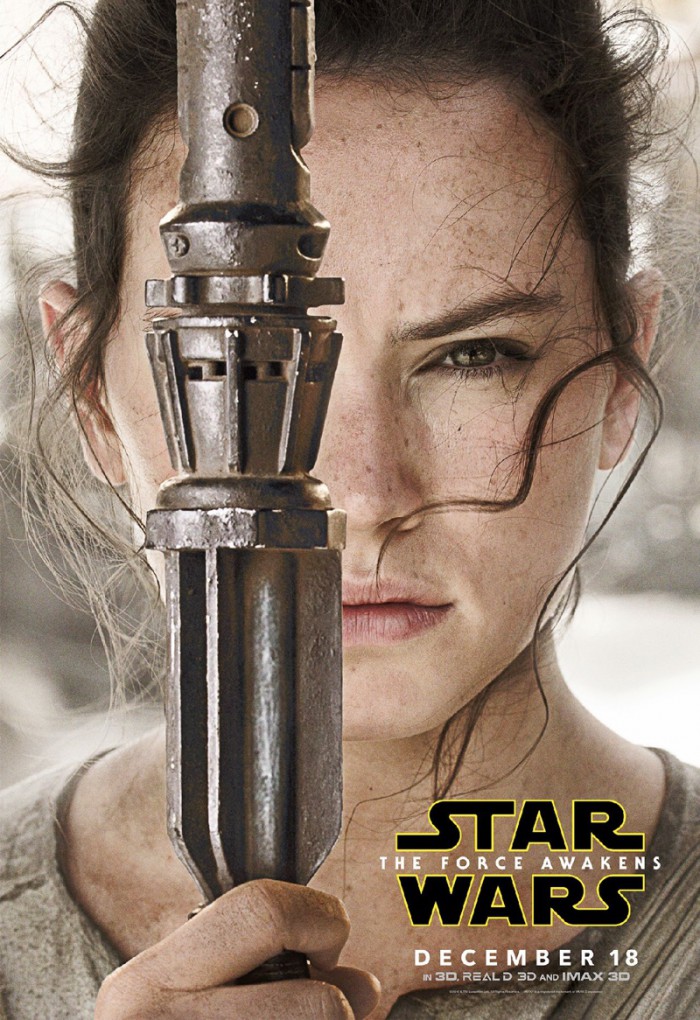 Daisy Ridley as Rey in 'Star Wars: The Force Awakens' poster
Carrie Fisher as Leia on 'Star Wars: The Force Awakens' poster