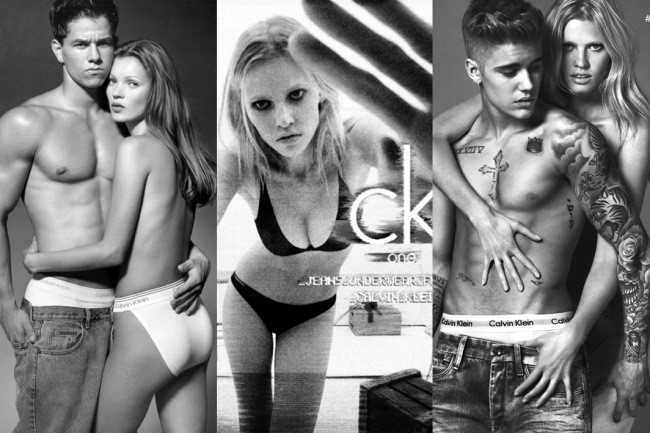 The old phrase, "sex sells", does not lie especially when it comes to campaigns from Calvin Klein. But of course, anytime there is sex in advertising, there is almost always sure to be controversy.
First beginning with Brooke Shields' iconic Calvin Klein Jeans advertisement in 1980 that was considered overly sexual for its tagline, to Kate Moss and Mark Wahlberg's steamy ads in the 90s, and sexy commercials from the 2000s that would go on to be banned; the brand has a long history of courting controversy through its sexy and risqué images.
Discover 10 of Calvin Klein's most controversial campaigns yet below.
—————————————–
CALVIN KLEIN IN THE 1980S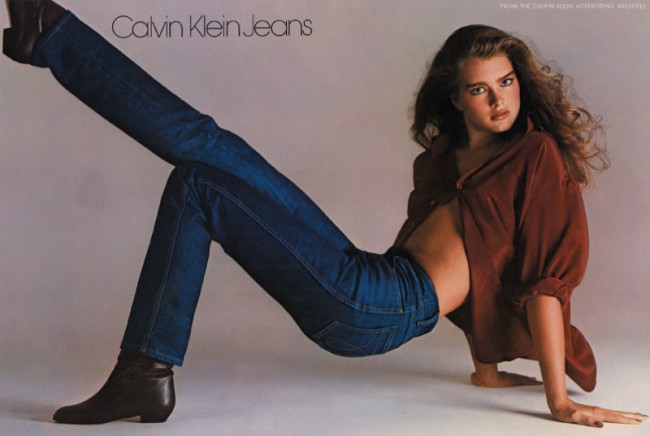 In 1980, Brooke Shields appeared in Calvin Klein Jeans ad campaign. With the tagline: "You want to know what comes between me and my Calvins? Nothing." many thought it was controversial considering Shields young age of 15. CBS would go on to ban the commercial.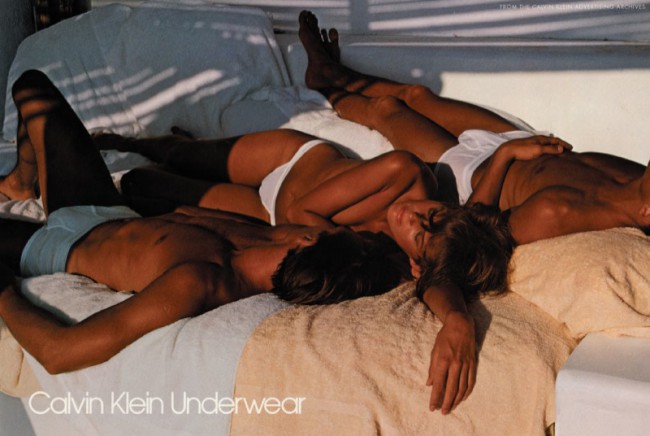 A Calvin Klein Underwear ads from 1985 features a woman and two men laying in bed half naked–alluding to a possible ménage à trois.
—————————————–
CALVIN KLEIN IN THE 1990S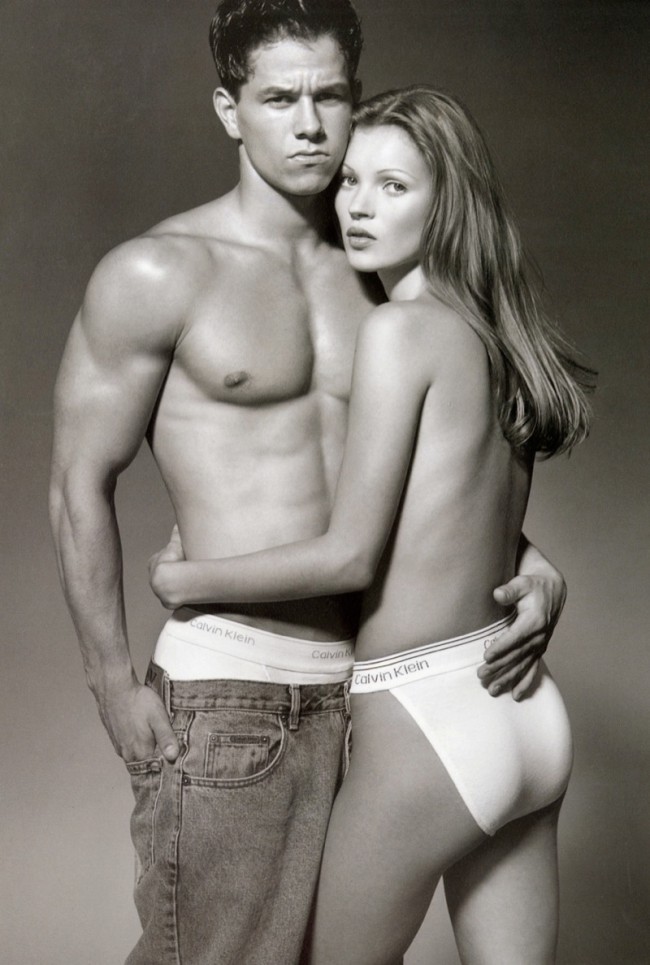 Mark Wahlberg and Kate Moss star in the 1992 CK campaign from Calvin Klein photographed by Herb Ritts. Kate was only 17-years-old and posing topless, it was a controversial image.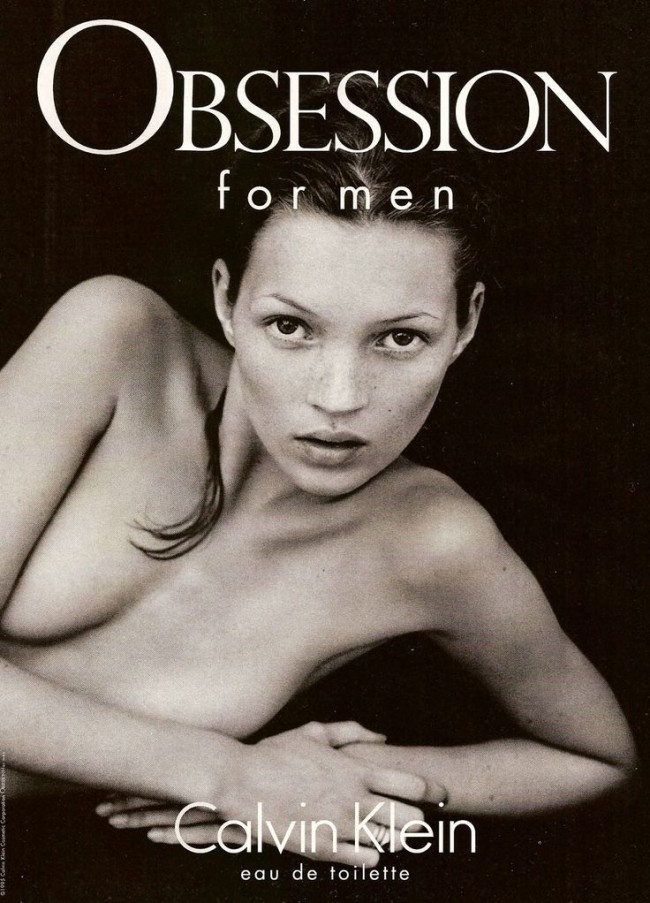 Kate Moss was in yet another controversial Calvin Klein campaign for their 'Obsession' fragrance for men–shot in 1993. Photographed by Mario Sorrenti, many felt the ads promoted the Heroine Chic look of the time.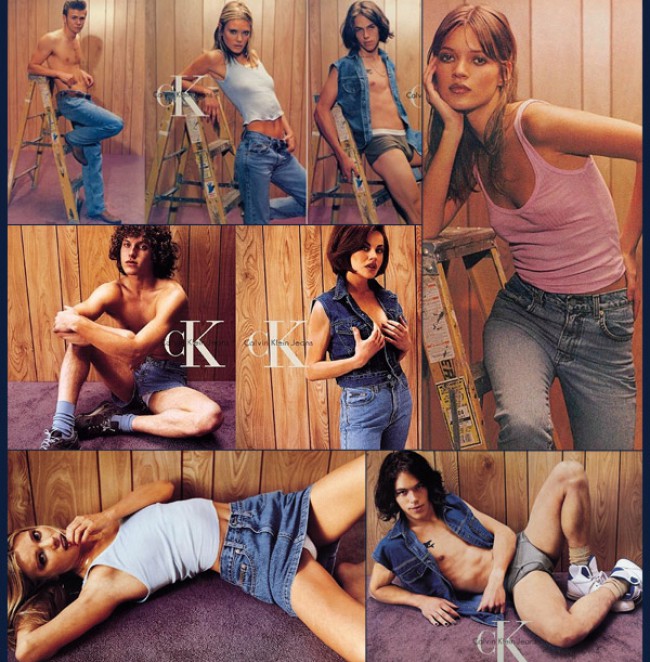 For fall-winter 1995, a Calvin Klein advertising campaign photographed by Steven Meisel went under fire for what many people thought as promoting "kiddie porn". The young looking models in states of undress in what looked like a basement was unsettling for some. Despite complaints, all of the models featured in the shoot were of age at the time of the shooting.
—————————————–
CALVIN KLEIN IN THE 2000S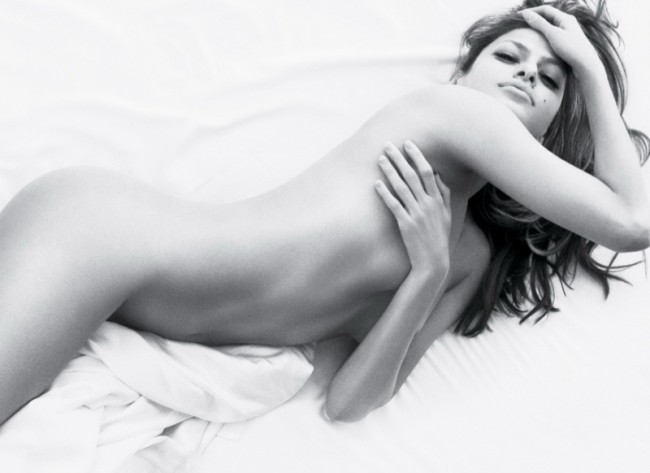 Eva Mendes starred in Calvin Klein's super sexy 'Secret Obsession' perfume ad in 2008. The commercial was banned from television due to Eva's excessive show of skin.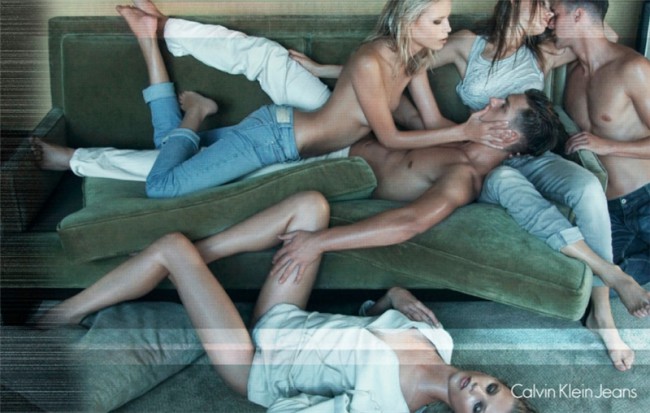 The spring 2009 Calvin Klein Jeans advertisements photographed by Steven Meisel were considered too sexy by some. Models posed in various states of undress in what looked like a pre-orgy setting. The commercial was banned on television.
—————————————–
CALVIN KLEIN IN 2010-NOW
In 2010, Lara Stone starred in a Calvin Klein ad campaign which featured three half clothed male models photographed by Mert & Marcus. Many felt the image suggested violence and rape. The ad was banned from billboards in Australia.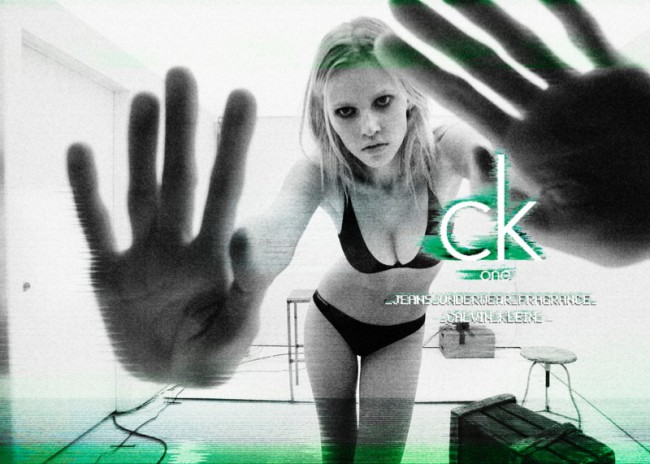 A 2011 CK One ad for Calvin Klein looked like nothing unusual until people started to point out that it looked like it was spelling the word, F***. The table makes an F with her bra shaped in a U and a CK at the end. Photo by Steven Meisel.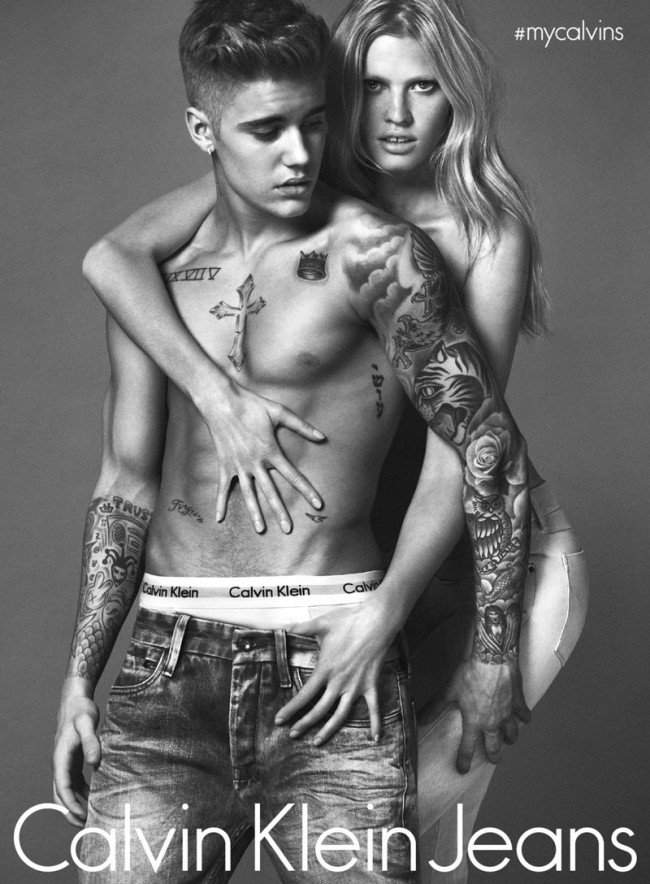 In 2015, Calvin Klein tapped Justin Bieber for its Jeans advertisements. His sexy and worked out body looked too good to be true for some people who quickly accused the brand of photoshopping Justin to look more bulky. Justin and Klein deny the claims. Photo by Mert & Marcus.