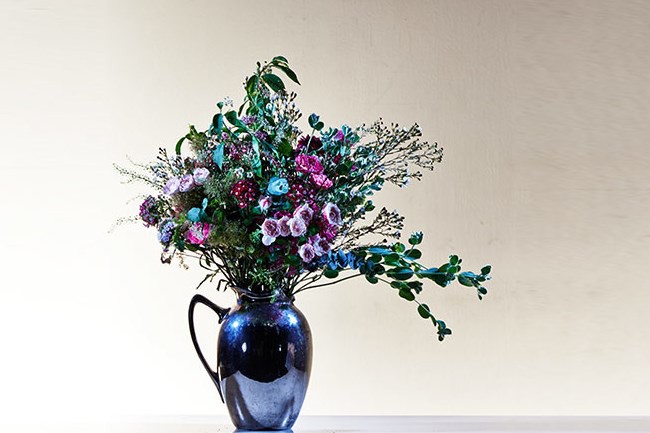 Charlotte Puxley's signature 'wild English' arrangement combines roses, carnations, hydrangeas and unusual shrubs.
Charlotte Puxley moved here from her native London just a year ago, but already has a brisk floral business going. At press time, the 28-year-old counts six upmarket restaurants (including Luke's Oyster Bar and Divine Wine Extraordinaire at Parkview Square) as regular clients, in addition to orders for private parties and corporate events. Last month, she topped her list of achievements by setting up a studio in Tiong Bahru.
Formerly part of the team at London florist Scarlet & Violet, which did Kate Moss' wedding arrangements in 2011, Puxley is known for her romantic spin on the classic English garden look. Mixing what she calls "perfect" flowers (roses, carnations) with "trashier" flowers like hydrangeas and even shrubs like stachyurus praecox – rarely used by florists – her arrangements are wild yet elegant, as if she had just plucked them from the verdant British countryside. The approach also makes practical sense: combining fragile specimens like roses with hardier ones (the shrubs) helps the arrangements look fresh longer, she says.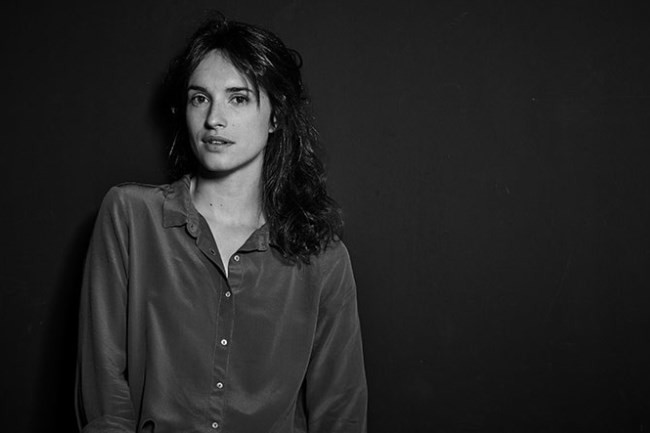 Singapore-based British florist Charlotte Puxley was part of the team who created Kate Moss' bridal bouquet, and her vibrant floral arrangements are now available right here in Tiong Bahru.
To go with her brand of gentrified-gypsy chic, she uses mostly high-quality glass and ceramic vases that she sourced from antique markets in the UK and shipped over when she moved here last September. Revealing that she's now looking into having her vases custom-made, she says: "Half the picture is in the vase. A good vase always inspires me."
That's not the only bohemian thing about her. Puxley believes in keeping her arrangements affordable, so prices start from $40 for a jam jar bouquet (the ones on this page and opposite cost between $120 and $180). And since she buys the flowers she's going to work with every morning (read: She won't know what she'll get until the day itself), she's all game for spontaneous requests: "People can call to ask what I have, then collect their flowers in half an hour."
79 Chay Yan Street
hp: 9863-3510