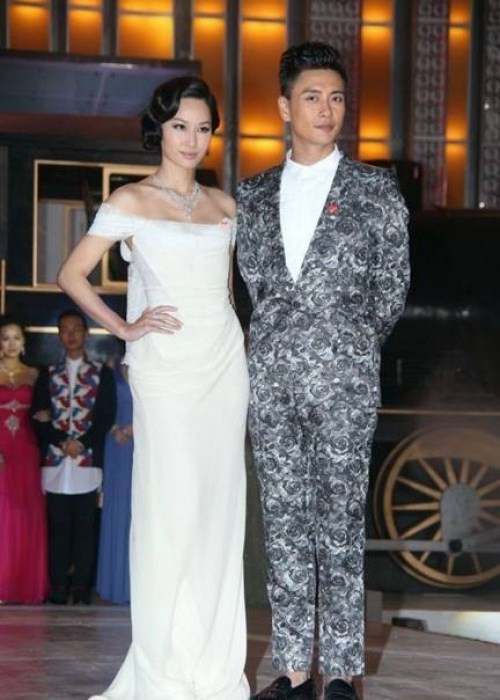 Hong Kong actor and singer Bosco Wong chooses to wear an outfit from Les Hommes at THE SWANK, showing off his stylish side at the TVB Sales Presentation.
The annual event attracts Hong Kong's greatest celebrities, actors and singers and a star-studded red carpet is typical of the Sales Presentations. Hong Kong heartthrob Bosco Wong chooses a dark grey rose printed suit from Les Hommes SS13 Collection to show off to fans and celebrities alike. Although the event will only air on November 30 in Hong Kong, fans can at the very least admire Wong's dapper look in these photos.
Les Hommes is available at The Swank.