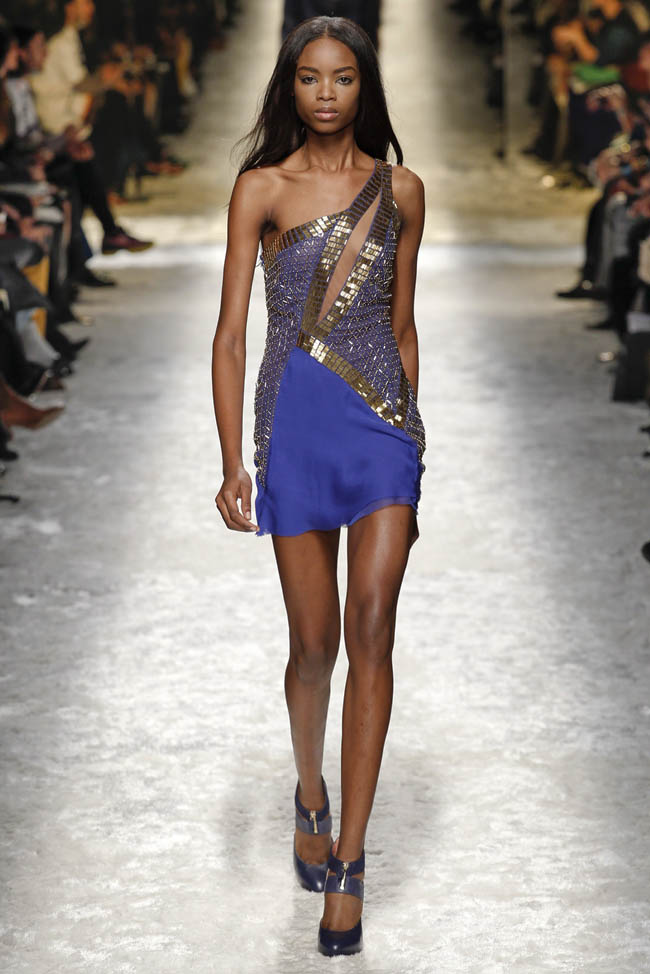 Garnering inspiration from everything Japanese, Blumarine sets refined standards on a wide range of eclectic wear from regal capes adorned with jacquards to sexy minis with cutout slashes, kimono inspired shapes, tapestry florals and leather dress coats reminiscent of Japanese military uniforms.
Marrying culture with new age flair Blumarine creates another vivid and vibrant collection while evoking a calm serenity that is so often associated with the Japanese society.
A black wrap satin mini-skirt with sleek lines and a thick waistband was a modern nod to geishas, and a bright floral on a white skirt was quite possibly the best take on this Japanese trend.
Check Out More From Milan Fashion Week Here.