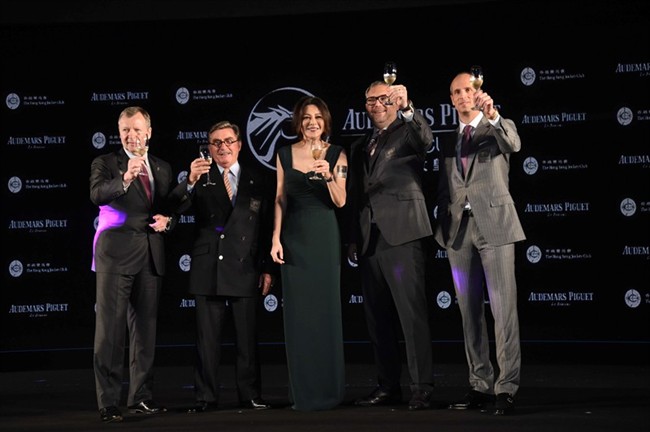 In eager anticipation of the 16th Audemars Piguet QEII Cup 2014, a collaboration between Swiss watchmaker Audemars Piguet and the Hong Kong Jockey Club, a gala party was held on April 25 at the Kai Tak Cruise Terminal to host distinguished guests.
The Gala Party played host to a group of exclusive guests, including special guest Rosamund Kwan to join T Brian Stevenson, the Chairman of the Hong Kong Jockey Club, Oliviero Bottinelli, Managing Director of Audemars Piguet Asia Pacific and David von Gunten, Chief Executive Officer of Audemars Piguet Hong Kong and China. Celebrities also enjoyed the event, including Anthony Sandstrom and Jocelyn Luko, Jessica Jann and Cecil Chao.
The terminal was transformed into a glamorous setting in hues of dark grey and rose gold, inspired by the Audemars Piguet QEII Cup 2014 Royal Oak Offshore Diver limited edition watch. Guests enjoyed the stunning venue, sipping on champagne and enjoying delicacies. The night kicked off with a 3D projection, a display of light and shadows that delighted guests. T Brian Stevenson, the Chairman of the Hong Kong Jockey Club, welcomed guests, wishing all participants good luck and success. Oliviero Bottinelli, who flew in from Singapore, and David von Gunten also expressed welcome and well-wishes to guests. Rosamund Kwan, T Brian Stevenson, Oliviero Bottinelli, Winfried Engelbrecht-Bresges, Chief Executive Officer of Hong Kong Kong Club, and David von Gunten all gathered onstage for a toast. Rosamund Kwan sported the Audemars Piguet Royal Oak Selfwinding watch, an elegant timepiece that suited her stunning gown perfectly.
After the toast, beams of light beckoned guests to look at the side entrance, when the marquee slid down to reveal a beautiful outdoor venue with a spectacular view of Victoria Harbour. DJ Kid Fresh played tunes for guests to dance to, and soul singer Tia Rey captivated guests with her mesmerizing voice. The performances were followed by models displaying the Audemars Piguet timepieces on a catwalk, ending the evening on an exceptional note.
The Audemars Piguet QEII Cup will take place at Sha Tin Racecourse on April 27, 2014. The International Group 1 race brings in the top horses and riders internationally to compete for the grand prize of HK$14 million.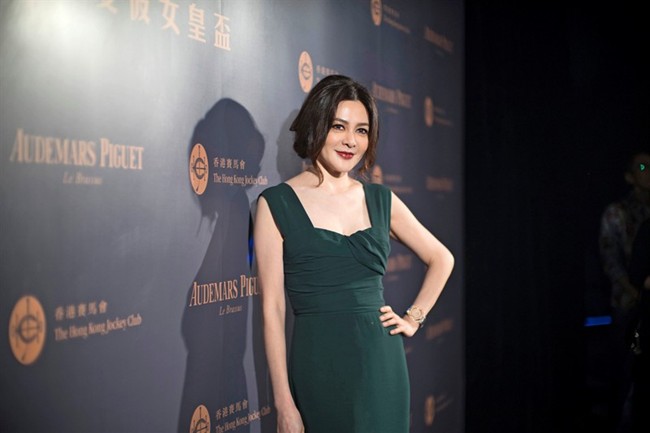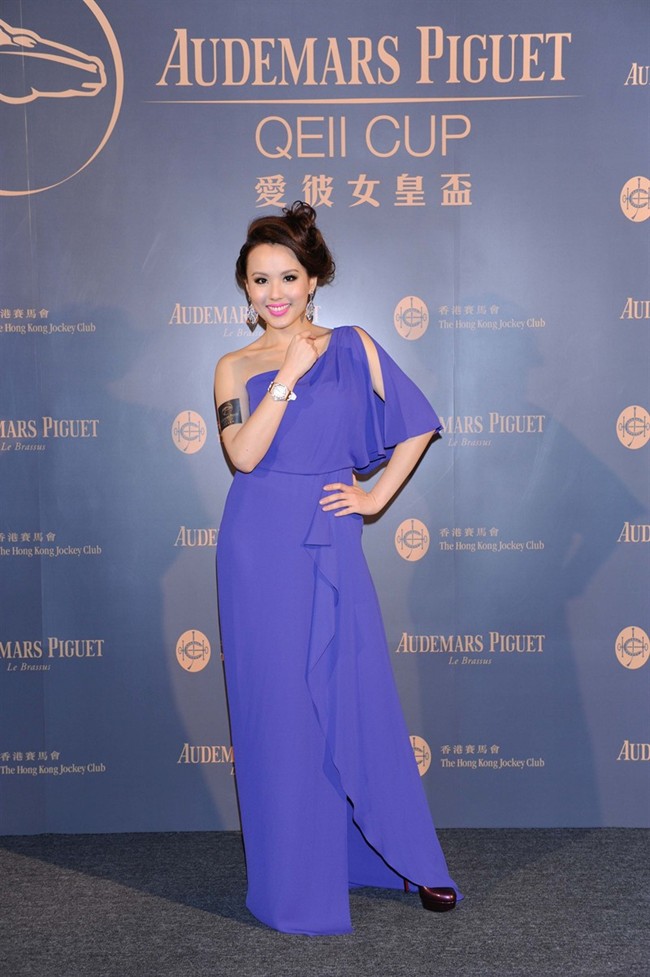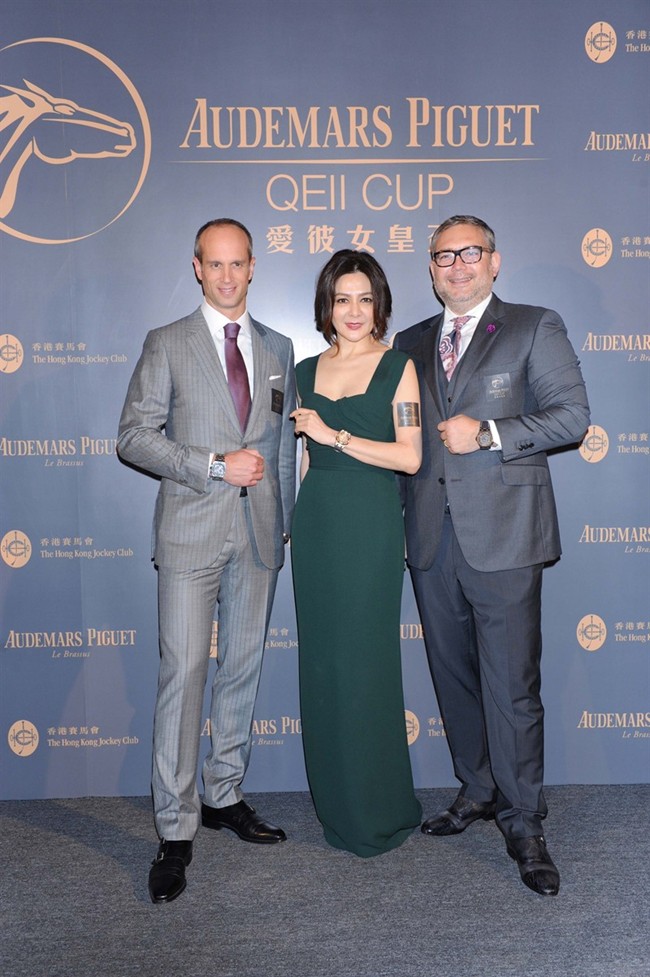 David von Gunten, Rosamund Kwan, Oliviero Bottinelli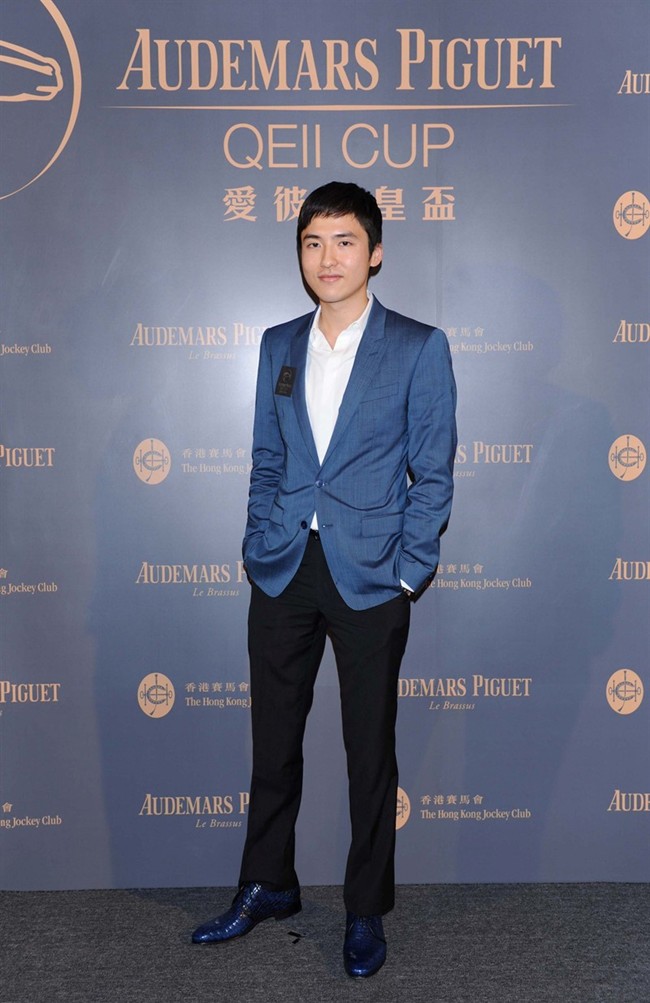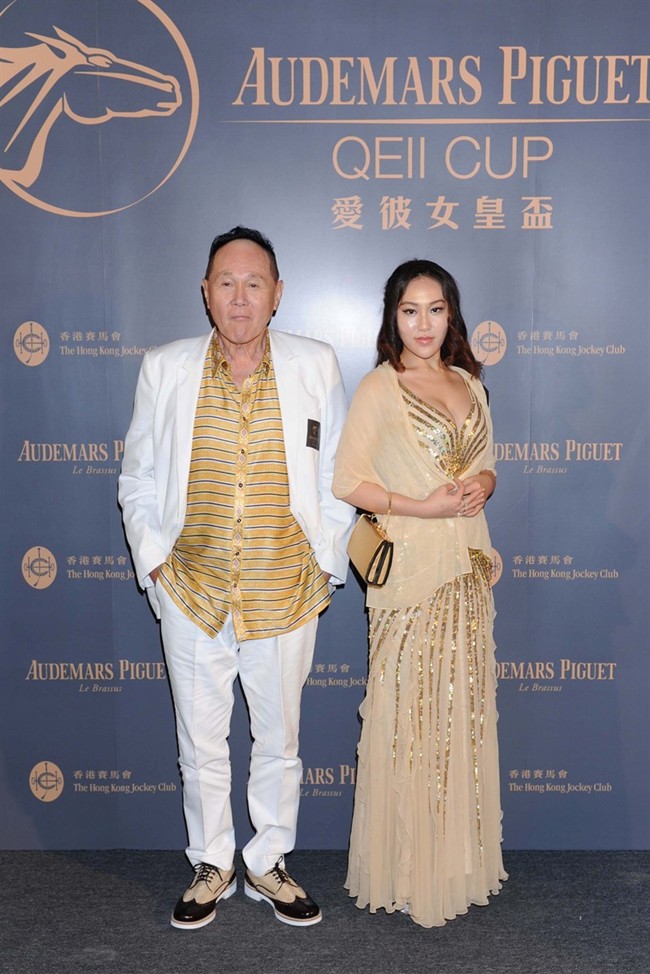 Cecil Chao and guest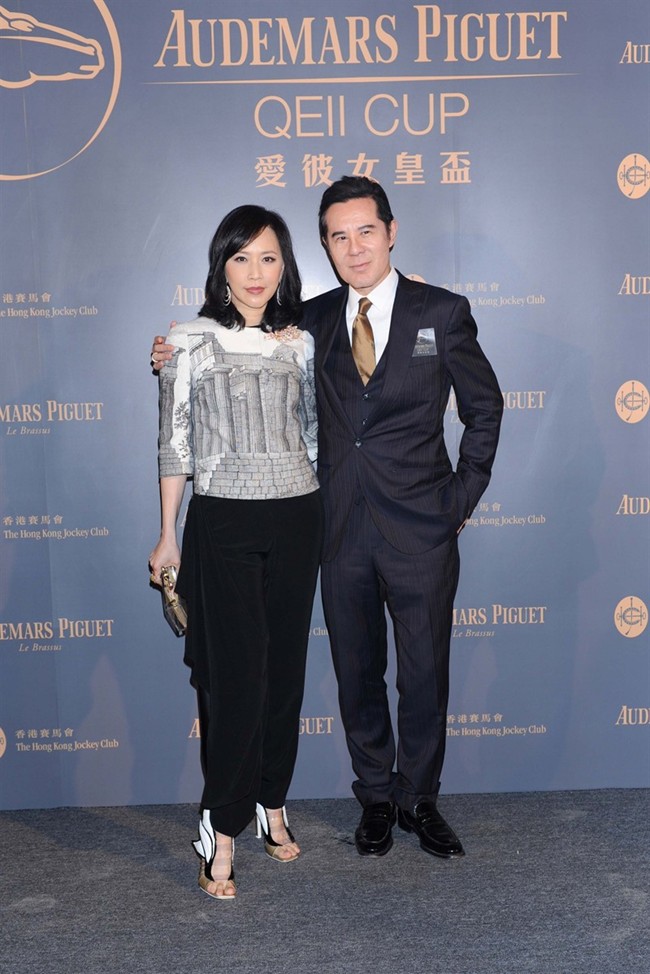 Priscilla Ku, Kwok-Leung Gan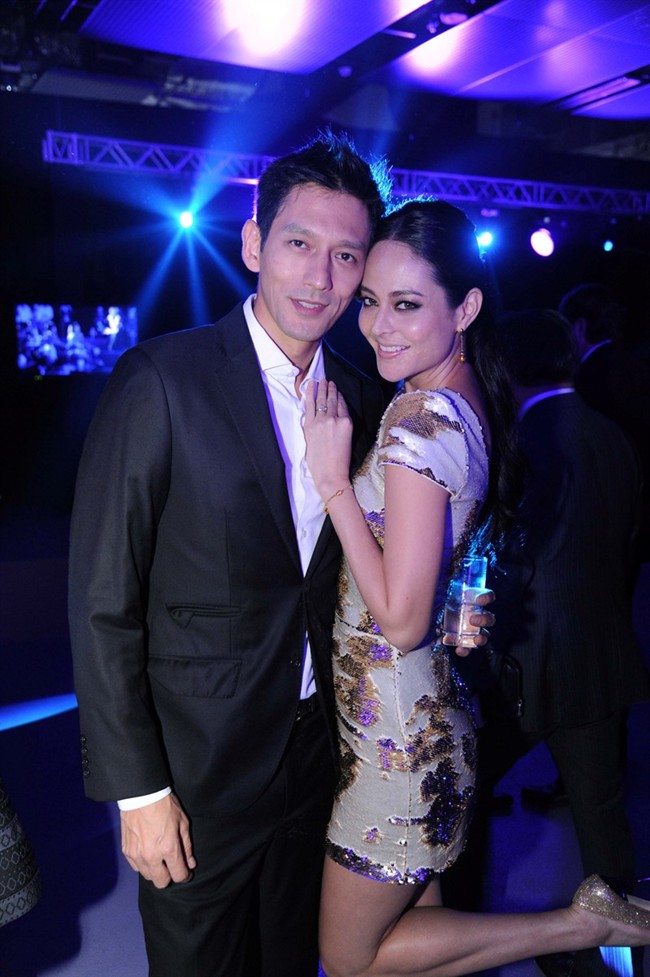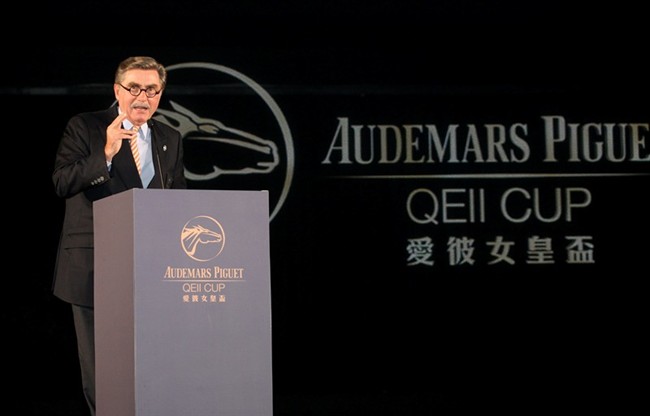 T Brian Stevenson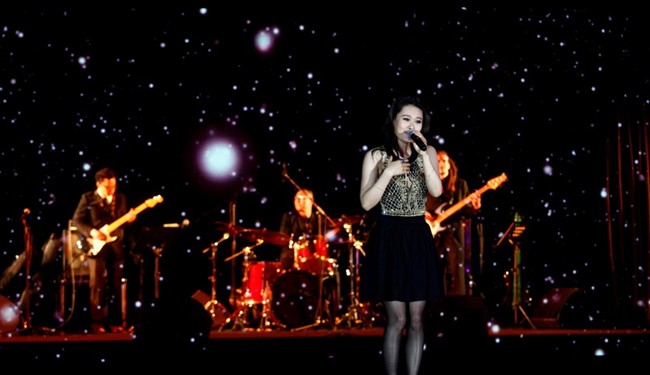 Tia Rey