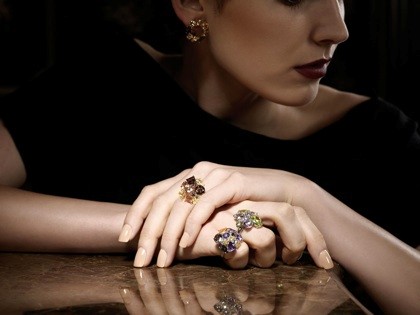 ARTĒ Madrid has launched its Autumn/Winter collection for 2010, dubbed the "Holiday in Spain" collection.
Harking back to Spain in the 1960s, the pieces are inspired by six of the country's major cities: Madrid, Barcelona, Salamanca, Zaragoza, Sevilla and Valencia.
Feminine shapes include round, pear and marquise, but if you're looking for something slightly more masculine you'll also find baguette and emerald-cut stones.
Aside from the main collection, the "Holiday in Spain" line also features a sub-collection consisting of much smaller pieces such as pendants, earrings and rings. The bedrock for these designs is likewise the six major Spanish cities.