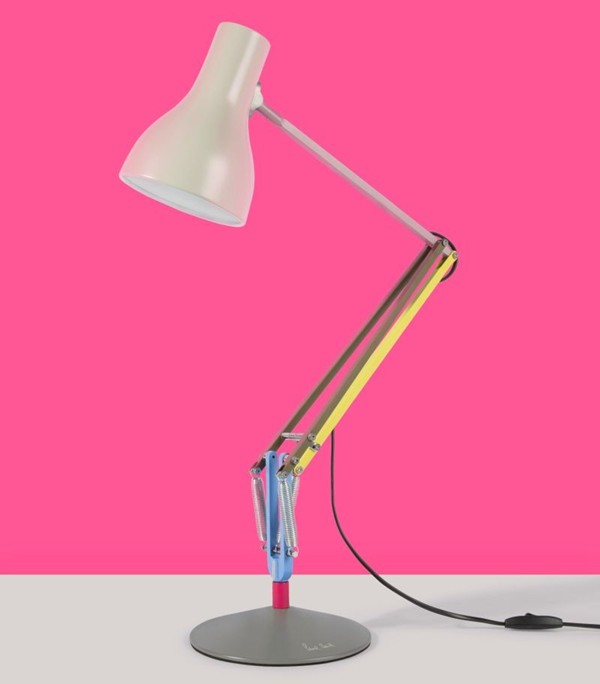 Paul Smith collaborates with Anglepoise to present a stunning new interpretation of the classic Anglepoise Type7 table lamp. The Special Edition lamp combines the unique design aesthetics of the iconic British designer with the unmistakeable form and function of an Anglepoise. The 'ANGLEPOISE + Paul Smith' table lamp is been given a discordant, yet surprisingly complimentary combination of colors; unusual deep grey-olive tones are set against sharp accents of fuchsia and lime, with lilac and clay added to stunning effect.
Originally created for Anglepoise by leading British industrial product designer, Sir Kenneth Grange, the Type75's timeless design provides the perfect canvas for Paul Smith to express his internationally renowned contemporary take on traditional British design. The lamp's streamlined and modernist form becomes a palette for Paul Smith's strikingly colorful treatment, whilst its no-frills, mechanical functionality is clearly articulated by the designer's playful color-by component approach.
The 'ANGLEPOISE + Paul Smith' table lamp is now available for pre-order in Paul Smith shops.