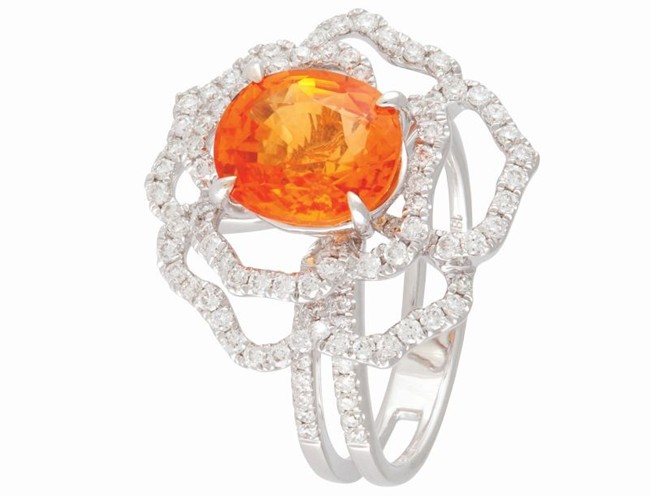 Widely recognised as the largest and most significant fine jewelry event in the region, the Singapore Jewellery & Gem Fair 2015 will open its doors from October 22 to 25 at the Sands Expo and Convention Centre in Singapore. From the most coveted to the most practical, the third edition of the fair will see an expanded range of irresistible propositions to satisfy every desire for fine jewelry and gems.
Southeast Asia's most important jewelry show will present more than 200 exhibitors representing every gem and jewelry sector in 10 themed and country pavilions. Counting internationally-acclaimed jewelers from Austria, Belgium, Germany, Hong Kong, India, Italy, Japan, Switzerland, Taiwan, Thailand, USA, Singapore and other parts of the world as its exhibitors, the fair will awe visitors with a massive selection of uniquely and excellently crafted jewelry and gemstones.
With an impressive showcase of over 100,000 pieces of fine jewelry as well as loose gems, diamonds, precious stones, and pearls ranging from affordable pricing to millions of dollars, the fair promises the ultimate jewelry shopping experience for everyone. Visitors can expect endless options from luxurious collectibles to everyday wear pieces and from engagement rings to gifts for someone special. In addition, visitors will have the opportunity to win attractive prizes such as hotel vouchers and skincare hampers at the daily lucky draws, as well as a two-day-one-night stay at Marina Bay Sands Orchid Suite.
Apart from its sheer size, the fair is also markedly differentiated in the regional marketplace for extending exclusive quality items "from the source" at the most alluring prices to its visitors. This is possible as its exhibitors are manufacturers and wholesalers supplying jewelry and gemstones to big, reputable brands and jewelry chain stores across the globe.
The Singapore Jewellery & Gem Fair is exclusively endorsed and supported by the Singapore Jewellers Association (SJA) and the Diamond Exchange of Singapore (DES). It is an event by UBM Asia, organiser of some of the most professional international jewelry fairs in 15 cities.