Quintessentially Lifestyle is an award-winning luxury lifestyle management and concierge company that was founded in London in 2000 by Aaron Simpson, Paul Drummond and Ben Elliot. Originally known as Quintessentially, the company was set up to cater to Members' lifestyle requests 24 hours a day, 365 days a year. In the 15 years since the company began, it has expanded into over 60 cities around the world with hub offices in London, New York, Hong Kong and Dubai.
In addition to Quintessentially Lifestyle expanding to over 60 cities worldwide, there are now over 24 sister businesses in the Quintessentially Group, covering everything from boutique flowers, private members wine club, marketing consultancy to high end recruitment to property management to their very own charity- Quintessentially Foundation.
With an unparalleled network of contacts across the world, a Quintessentially Lifestyle membership gives you access to their global connections and excusive benefits. Providing a personal, proactive service your Lifestyle Manager builds a relationship with their members so they can anticipate events and services that would be of interest.
Known as the wish-fulfilment empire, no request is too big or too small. Lifestyle Managers assist Members with everything from day-to-day errands to extravagant, life-defining moments. So if you want to have a romantic meal for two on an iceberg, host a party for 300 people at the pyramids in Egypt or perhaps need a last minute babysitter, Quintessentially Lifestyle can make it happen.
This year Quintessentially Lifestyle Hong Kong are celebrating their 10th birthday. The Hong Kong office was set up in 2005 when the founders saw an opportunity to bring their services to the Asia-Pacific market. Over the past 10 years, the team has grown from just 4 to over 80 employees in the Hong Kong office.
Emma Sherrard Matthew, CEO APAC of the Quintessentially Group alongside British Consul-General, Caroline Wilson hosted an exclusive event at Ms Wilson's residence to kick off their 10 year anniversary celebration earlier this summer.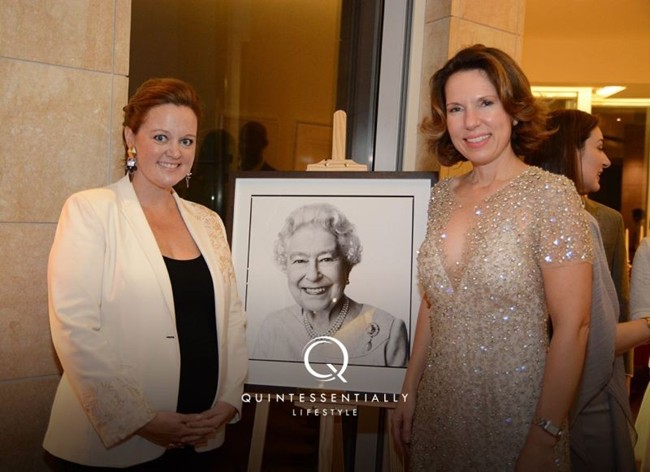 "We are thrilled to be celebrating this milestone – it's inspiring to see how far we've come and we are overwhelmed by the tremendous support of the Hong Kong community, who have been such an integral part of our story. We look forward to the next 10 years of continuing to push the boundaries on the definition of luxury…"
To celebrate their 10th anniversary, they have created an infographic to showcase their growth over the past decade and share some of the requests they have fulfilled along the way.