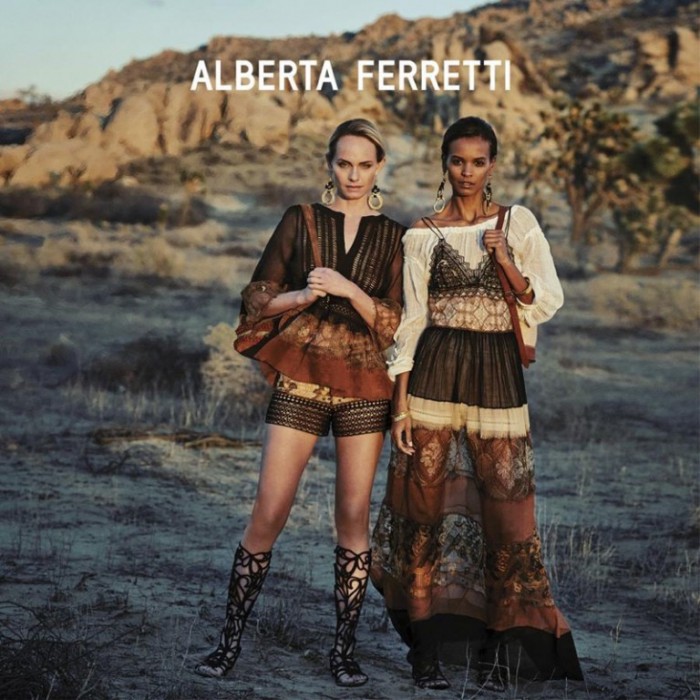 Amber Valletta and Liya Kebede star in Alberta Ferretti's spring-summer 2016 campaign
Alberta Ferretti heads to the desert for a supermodel-filled spring 2016 campaign. Top models Amber Valletta and Liya Kebede pose for Peter Lindbergh in the new advertisements.
In the official statement, Ferretti reveals, "I pictured a unique and special woman who lives in wide open spaces, freeing her imagination, without any restrictions." The duo wears billowing maxi dresses, lace separates and slouchy trousers.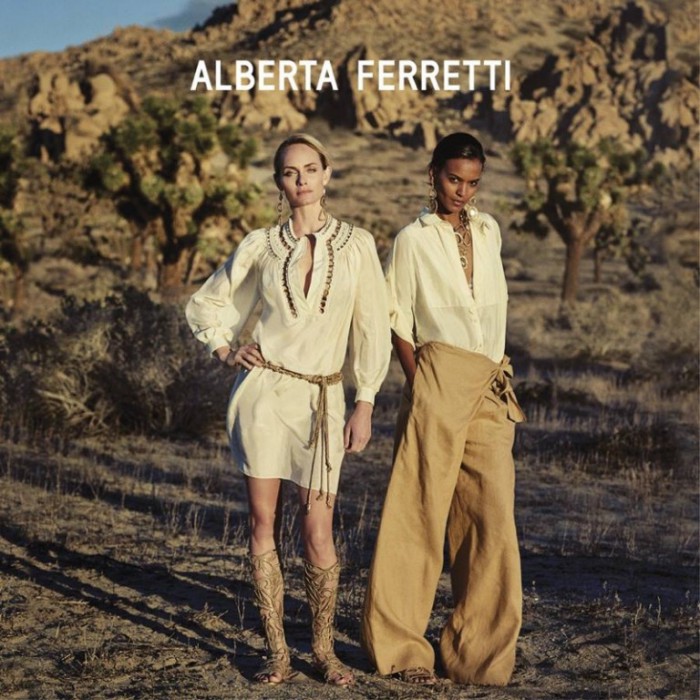 The images were captured by Peter Lindbergh in a desert setting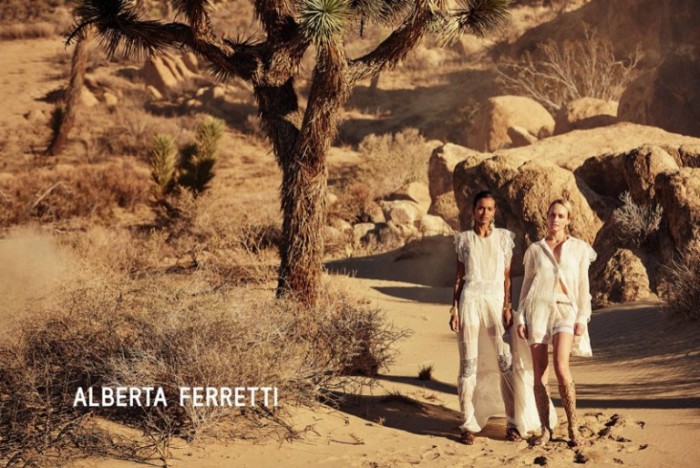 Liya Kebede and Amber Valletta star in Alberta Ferretti's spring 2016 campaign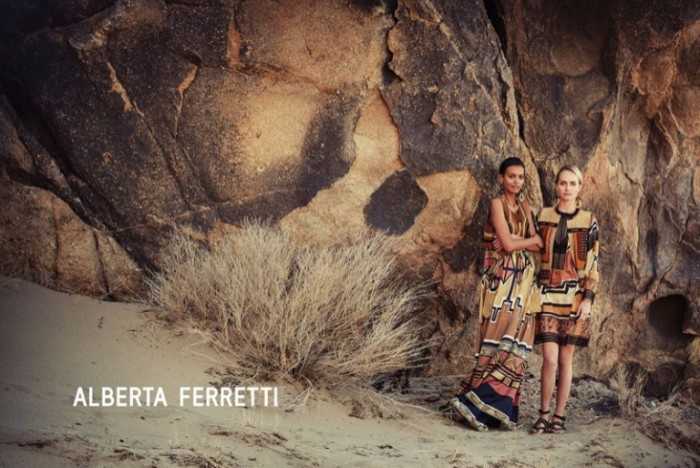 Alberta Ferretti spring 2016 campaign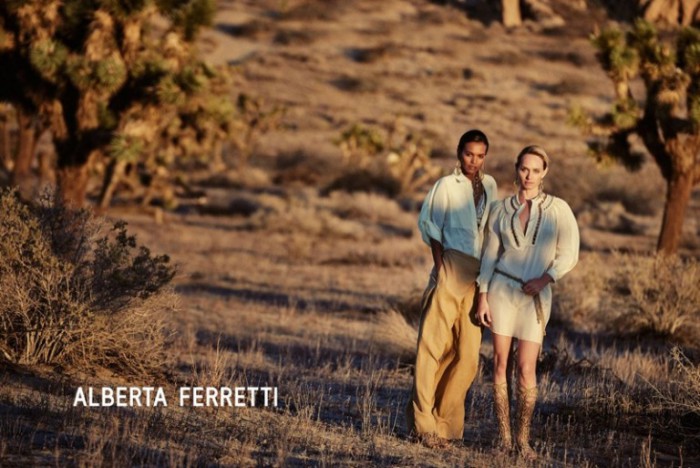 An image from Alberta Ferretti's spring-summer 2016 campaign