London Calling – With London Fashion Week officially coming to a close, it's time to look back at some of the major trends of the past week. Check out four hot trends below, and also make sure to view our New York Fashion Week round-up too.
1) Shine On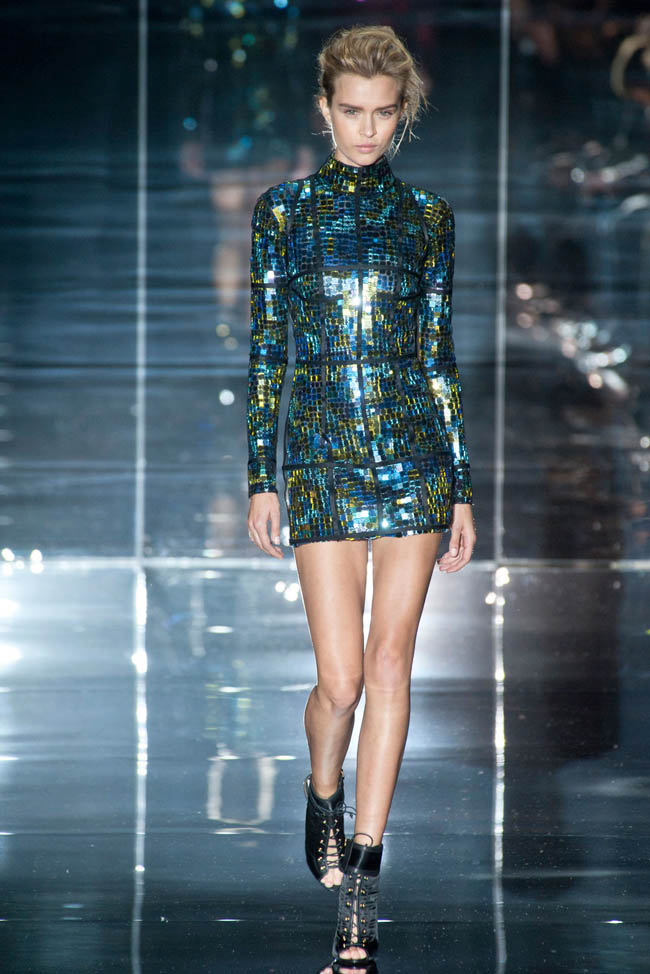 London Fashion Week brings the bling, bling with shiny effects such as metallic materials, crystal embellishments or mirrored effects. For spring 2014, flashiness is in! Tom Ford led the pack with an outing of sequins and crystals.
Shine On – House of Holland's Henry Holland found inspiration in Mexico and street style for his spring collection. This look offers some shine with a metallic orange jacket and coquettish dress.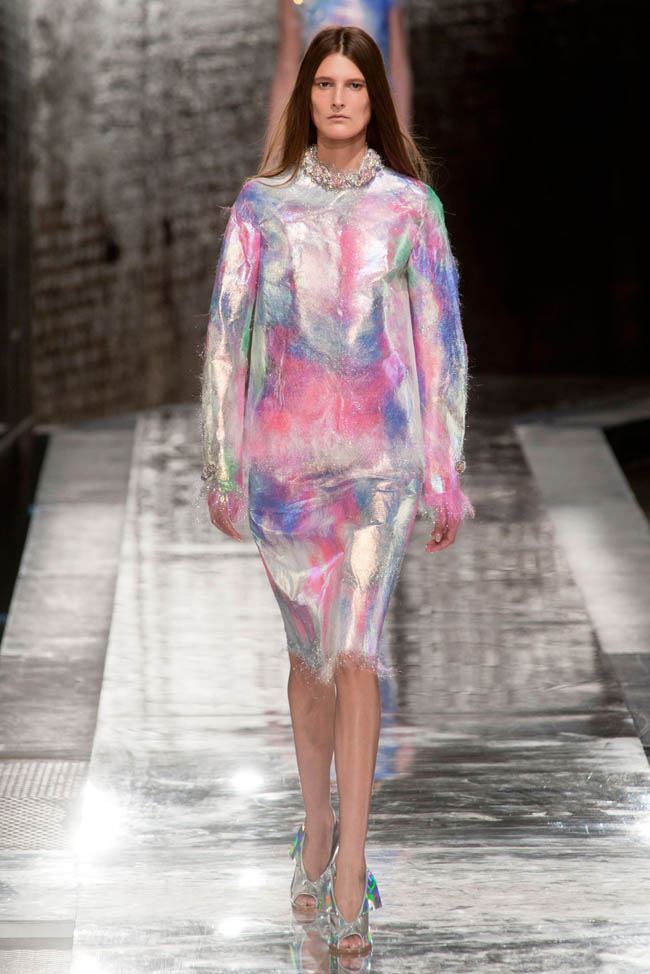 Shine On – Christopher Kane used iridescent fabrics to create a futuristic look for his spring 2014 collection themed after flowers and petal shapes.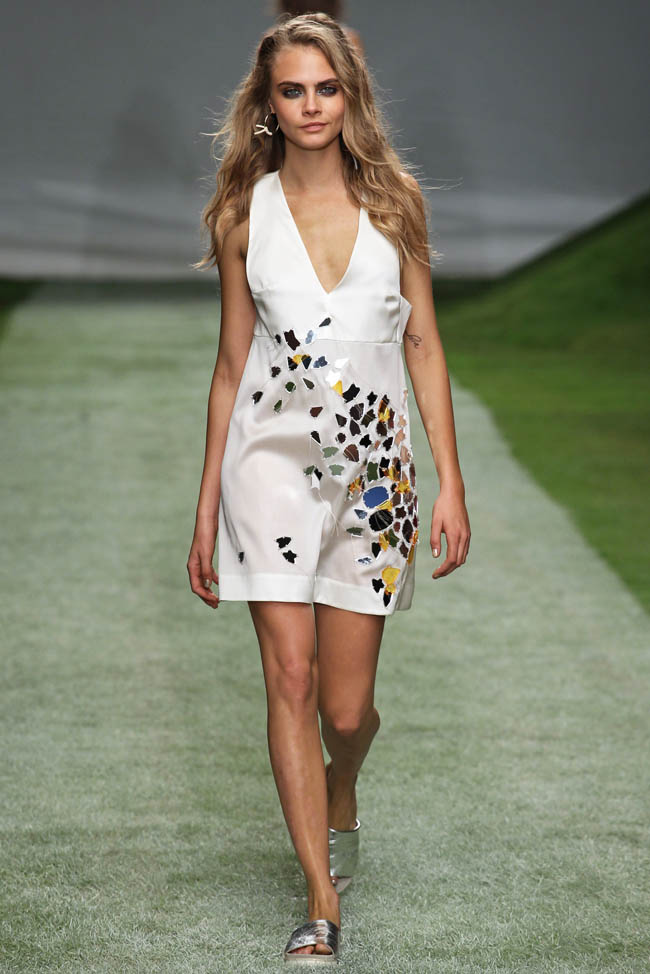 Shine On – Inspired by bohemian style, the Topshop Unique woman dons free-spirited fashion. For spring, a broken mirror effect adorns a simple summer dress.
2) Feminine Florals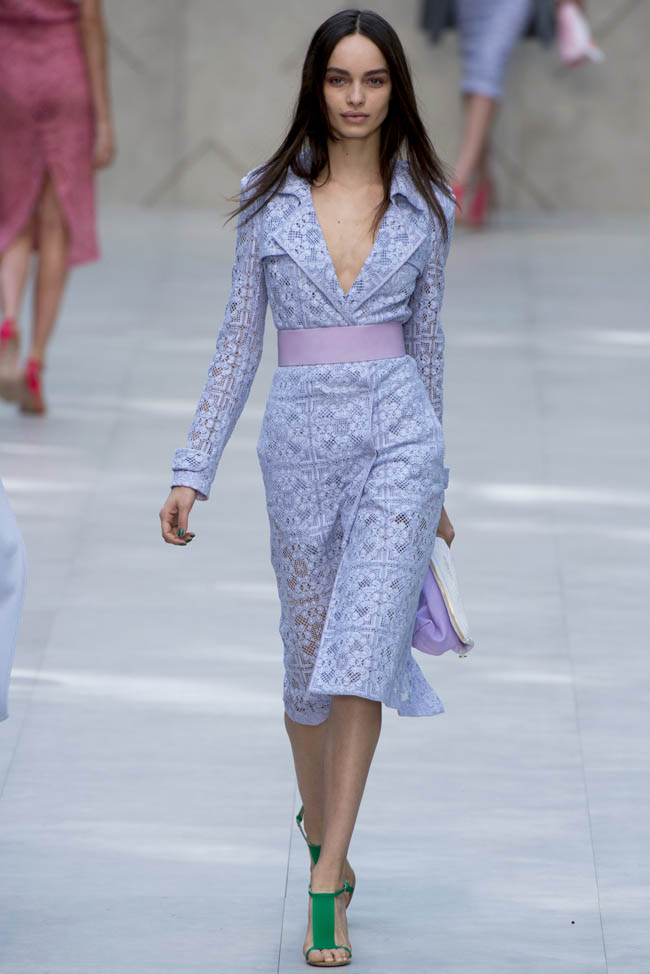 Florals in soft pastel shades hit many runways during London Fashion Week. Spring is all about softness and light. The Burberry Prorsum woman wears a floral trench with a collection themed, "English Rose".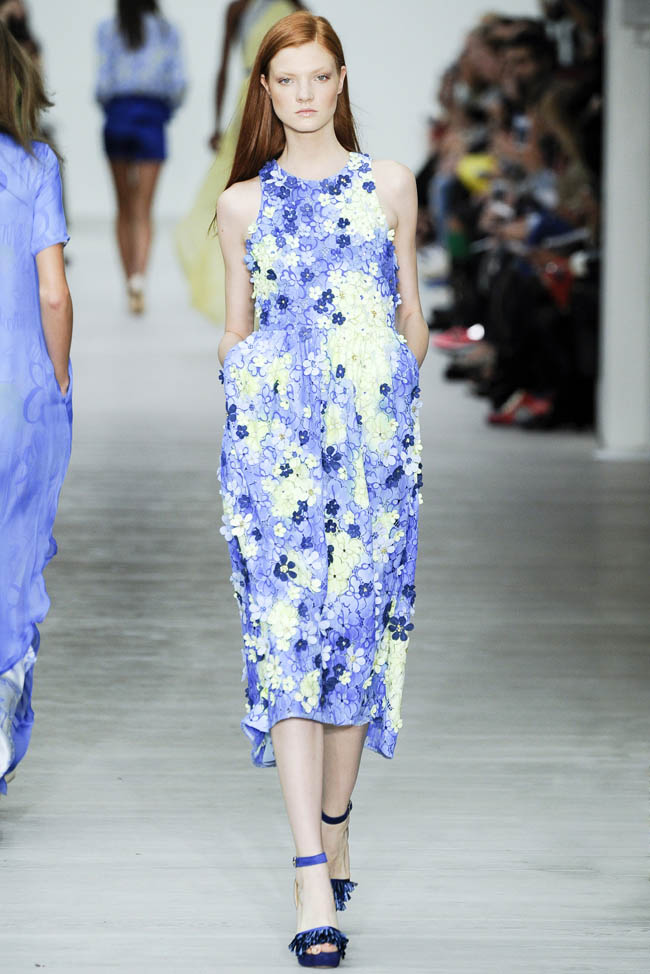 Feminine Florals – Designer Matthew Williamson is well-known for his colorful prints and spring 2014 was no exception. The new season embraces daisies in colorful shades.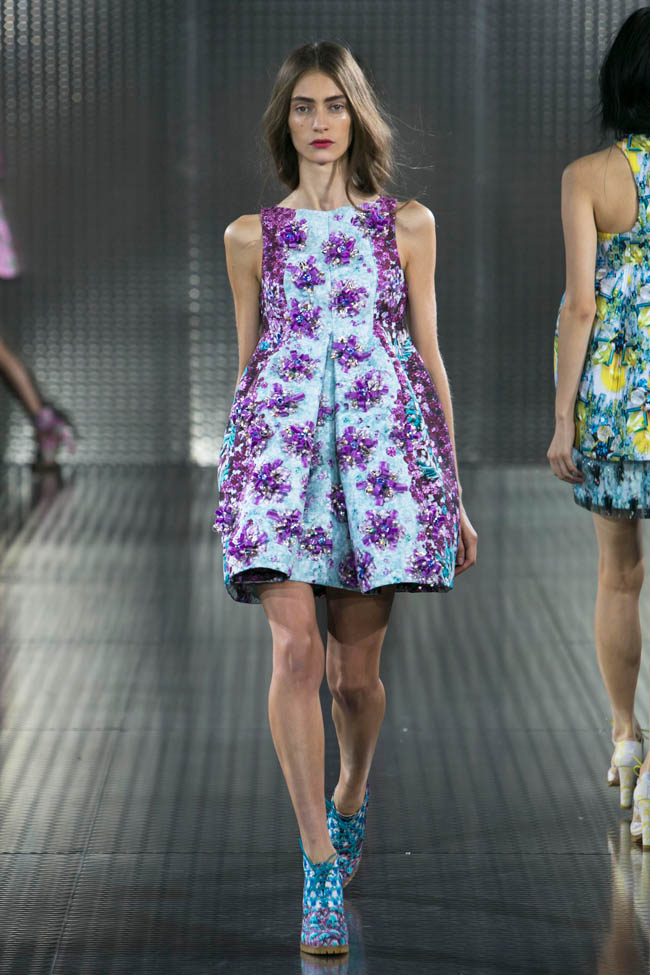 Feminine Florals – Mary Katrantzou's spring outing found its inspiration in shoes ranging from men's brogues to evening slippers. 18th century footwear influenced the colorful florals found in her new collection.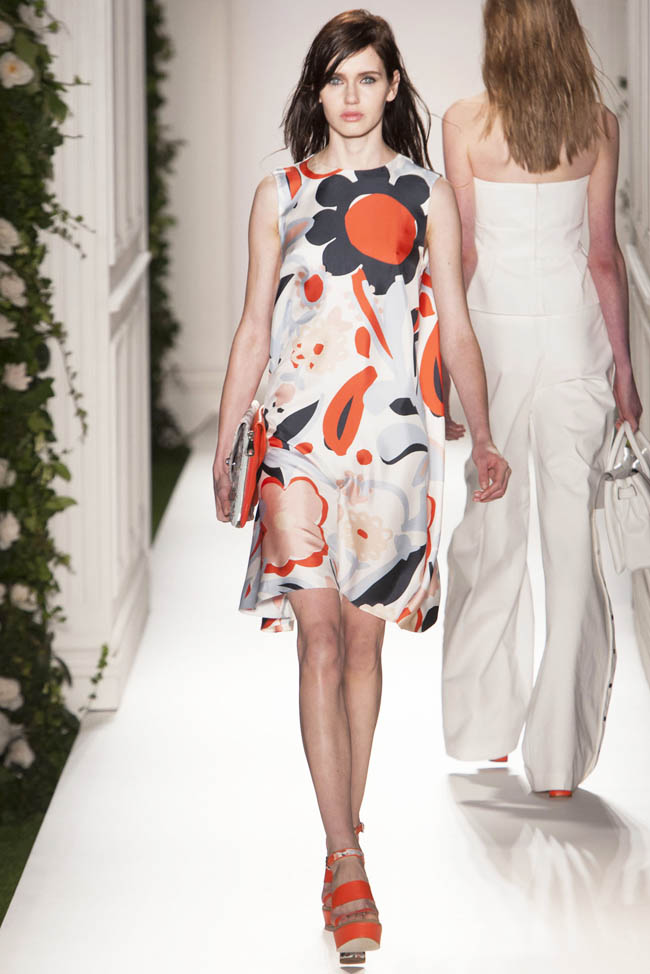 Feminine Florals – Emma Hill presented her last collection for Mulberry during London Fashion Week. Oversized floral patterns were spotlighted during the spring preview.
3) Cutting Edge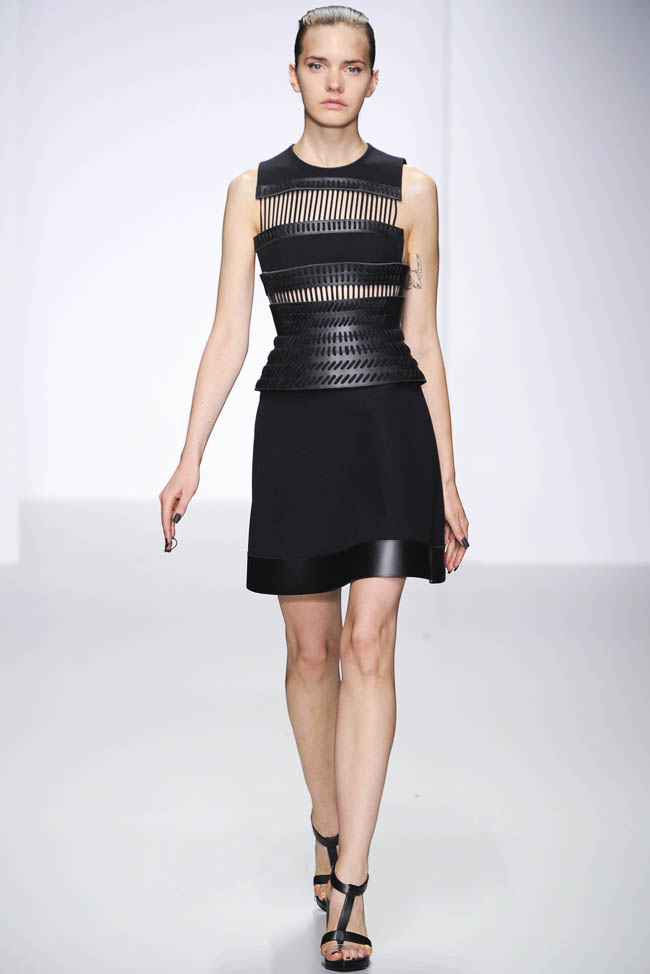 Leather or bonded neoprene brings some edge to the spring season. It's all about tough femininity in dark shades of black or brown. David Koma was inspired by the Japanese samurai for his collection and the leather accents brought out a warrior-like strength.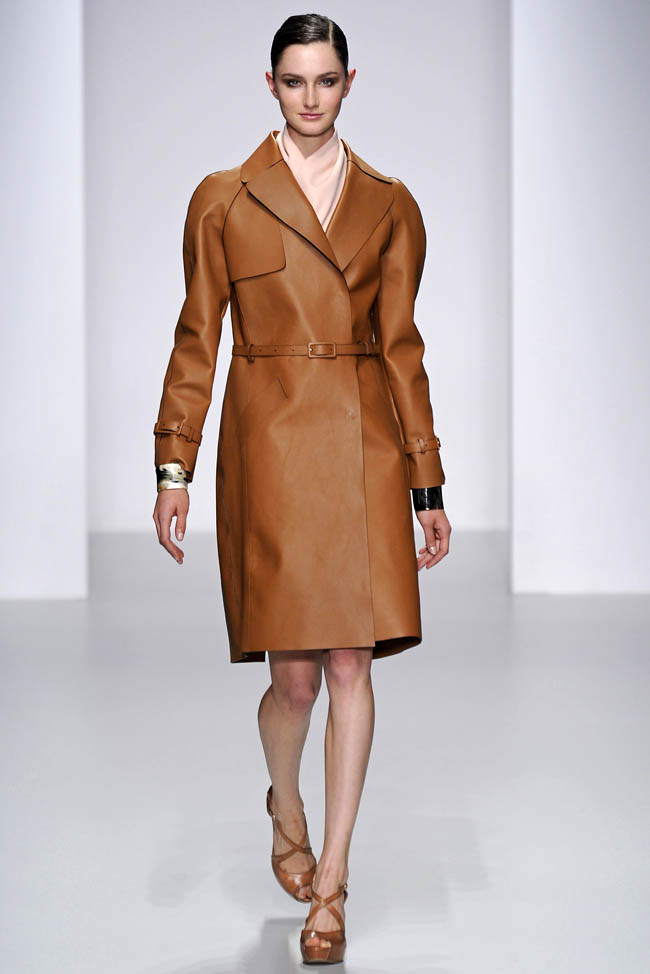 Cutting Edge – Daks is well-known for its tartan, but brought out some sex appeal with clingy shapes and leather jackets.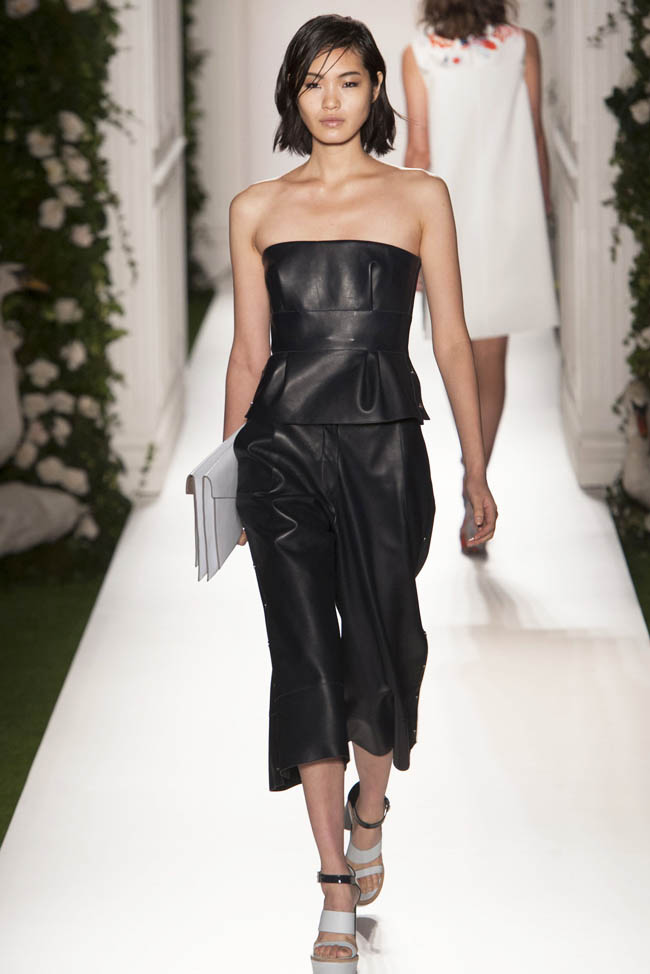 Cutting Edge – Mulberry's English beauty stepped out in leather separates for spring. The sleek silhouettes bring some edge to her feminine wardrobe.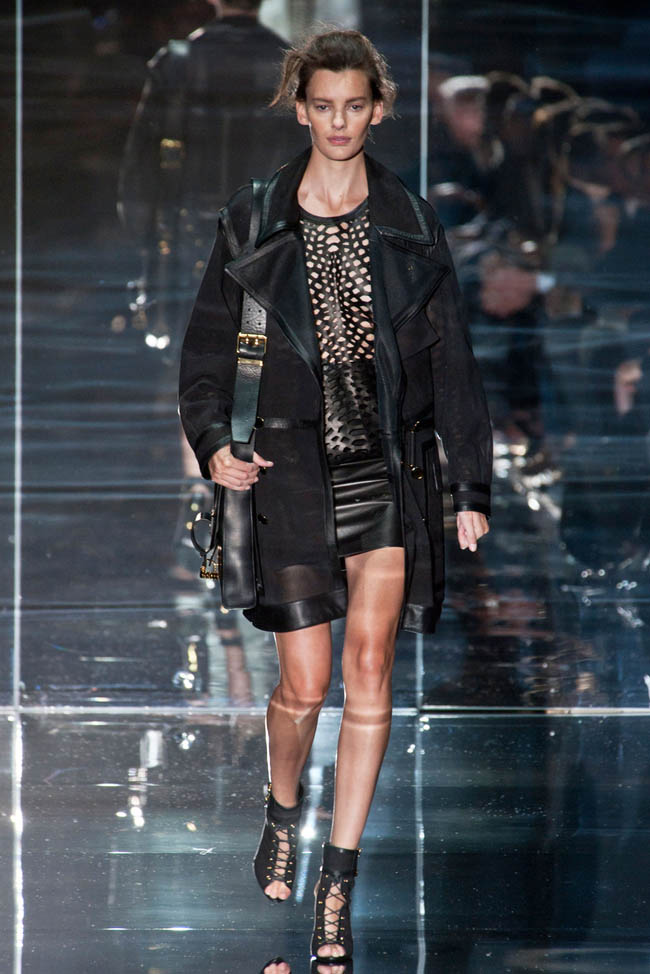 Cutting Edge – For spring, Tom Ford offered skin-tight and sensual shapes made for a strong and powerful woman. This skirt and jacket definitely give off a tough attitude.
4) Boyish Tops & Girly Skirts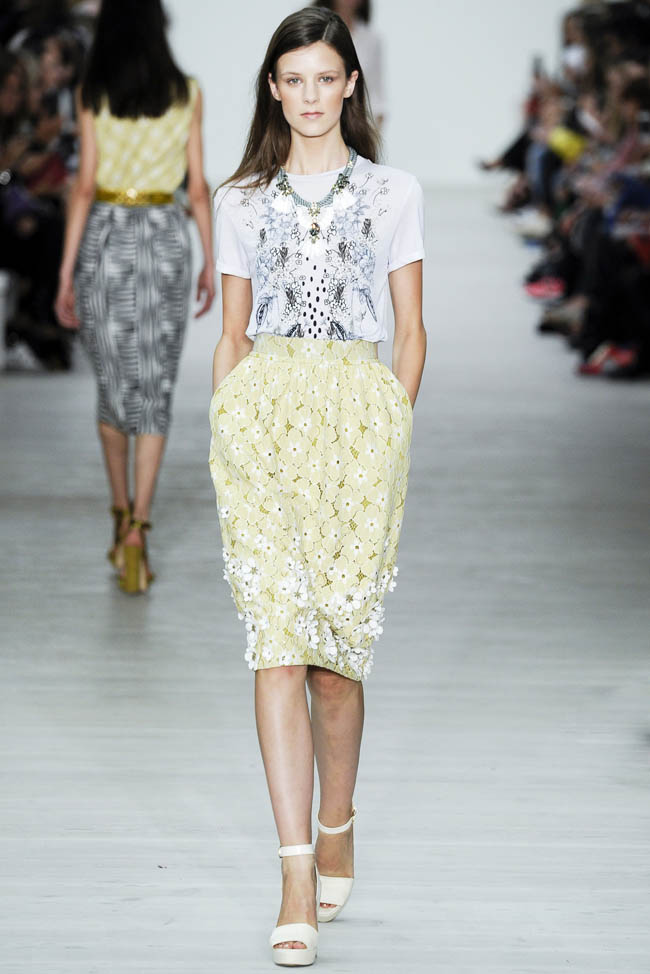 Boyish shirts add some playfulness to traditionally feminine shapes. Embellished with prints and patterns, the simple tee worn with a flirty skirt is a unique look for the spring season. Matthew Williamson featured hand-drawn patterns on t-shirts paired with pastel skirts.
Boyish Tops & Girly Skirts – Peter Pilotto's spring 2014 collection featured the label's signature prints and bold shapes. Collared shirts teamed up with crinoline underskirts give a unique twist to the new season.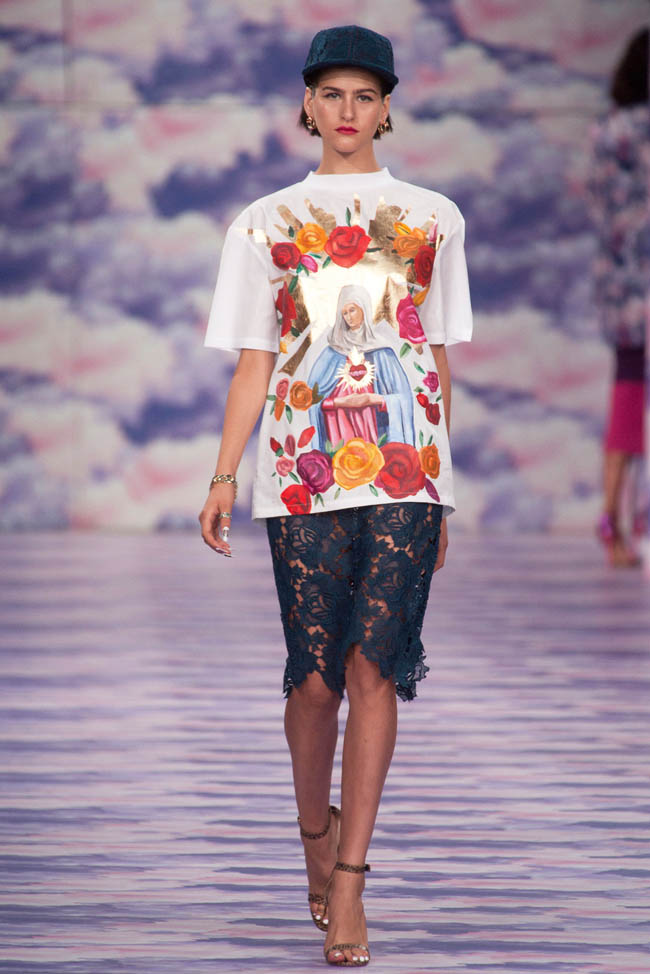 Boyish Tops & Girly Skirts – Henry Holland shows off boxy tops paired with lacy skirts and cool trucker hats for the spring 2014 season. House of Holland strikes a balance between street savvy style and feminine details.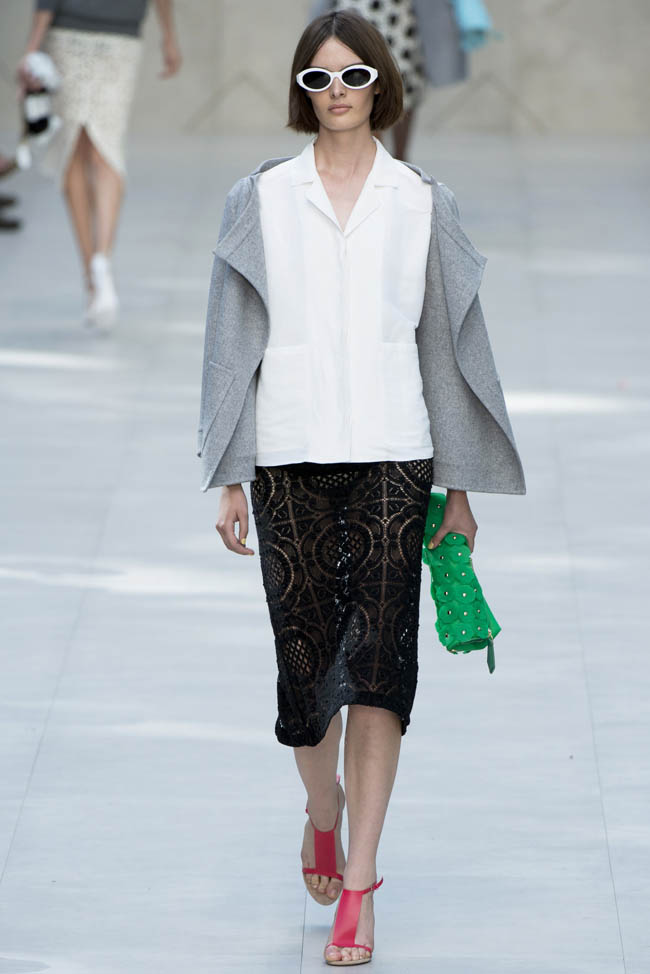 Boyish Tops & Girly Skirts – Burberry Prorsum takes a button-up shirt and teams it with a knit skirt for spring. Retro style shades pull the look together.