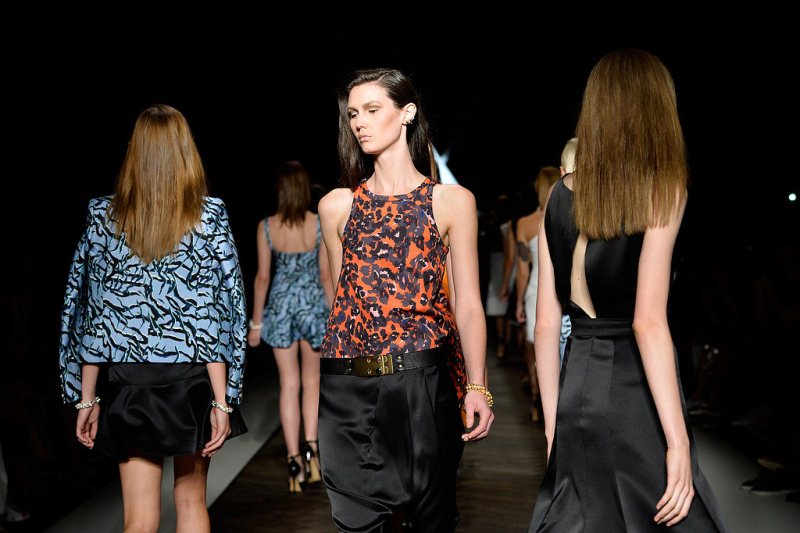 Surviving ten years in Australia's rag trade is no mean feat, as Camilla Freeman Topper and Marc Freeman well know, so today's first fashion week runway show at was something of a celebration for the home-grown label.
Camilla and Marc's 2013-2014 collection calls on the past as much as looks to the future; paying tribute both to their archival collections and to the Freeman family's stylish lineage — naming their mother and grandmother as joint muses. There were plenty of signature Camilla and Marc pieces on the runway; statement-making blazers, palazzo pants and asymmetrical party dresses are sure to keep loyal customers coming back, but the line's newly refined aesthetic will snare a fresh client base too.
It was gown up, it was cohesive, it was true the brand's roots yet similarly fresh and new. Camilla and Marc just keep getting better with age. 
Colors: Black, white, red, royal blue, orange and gold.
Trends: Tailoring, racer-necklines, gold brocade, netting, satin, front-split skirts, leather and crop tops.
Key Looks: Sharply-cut trouser suits in white and black, figure-flattering party dresses spliced with netting trim, a brilliantly boxy white leather bomber jacket and languid drop-crotch trousers in leopad print satin.
Accessories: Wide belts with solid-metal fasteners worn on the waist or hipbone, ankle-strap platform pumps, Ryan Storer ear-cuffs and interesting neck and wrist pieces by Estelle Deve.
(Photos: Getty)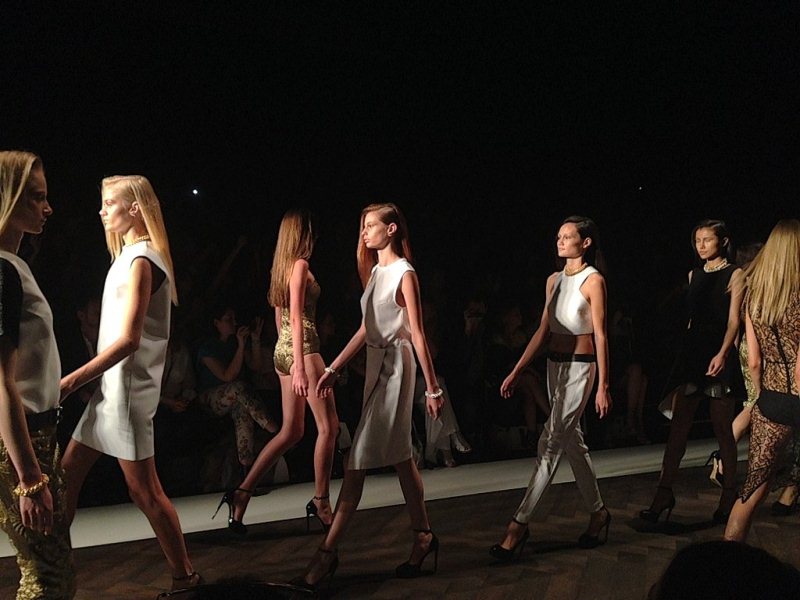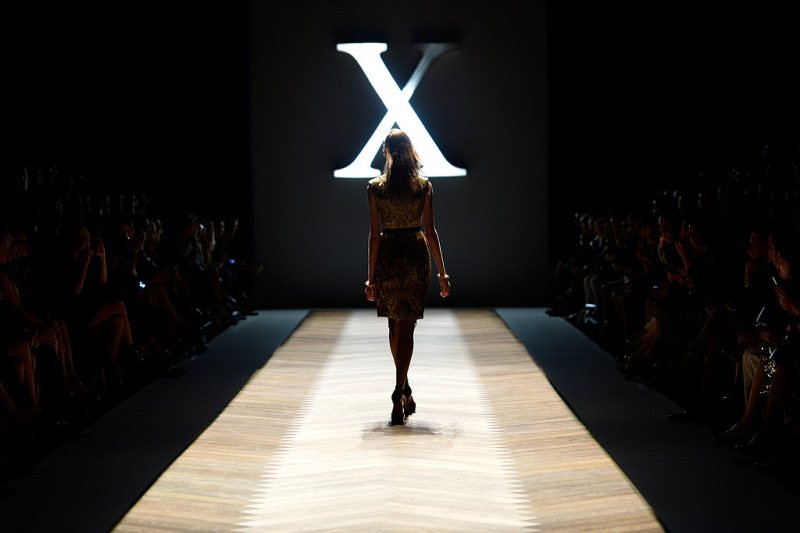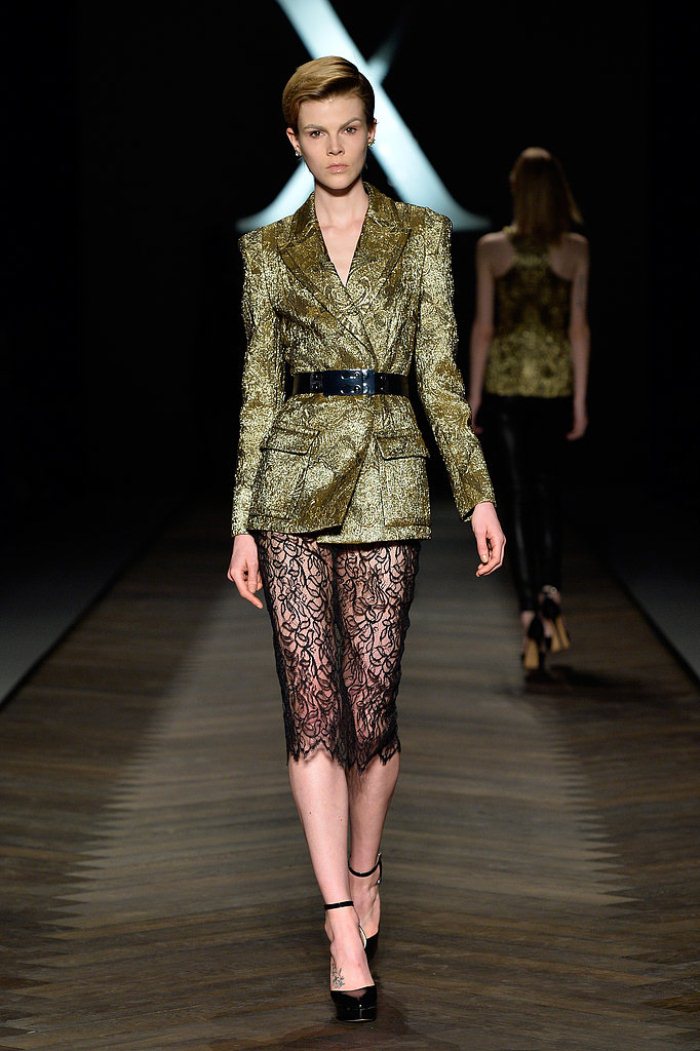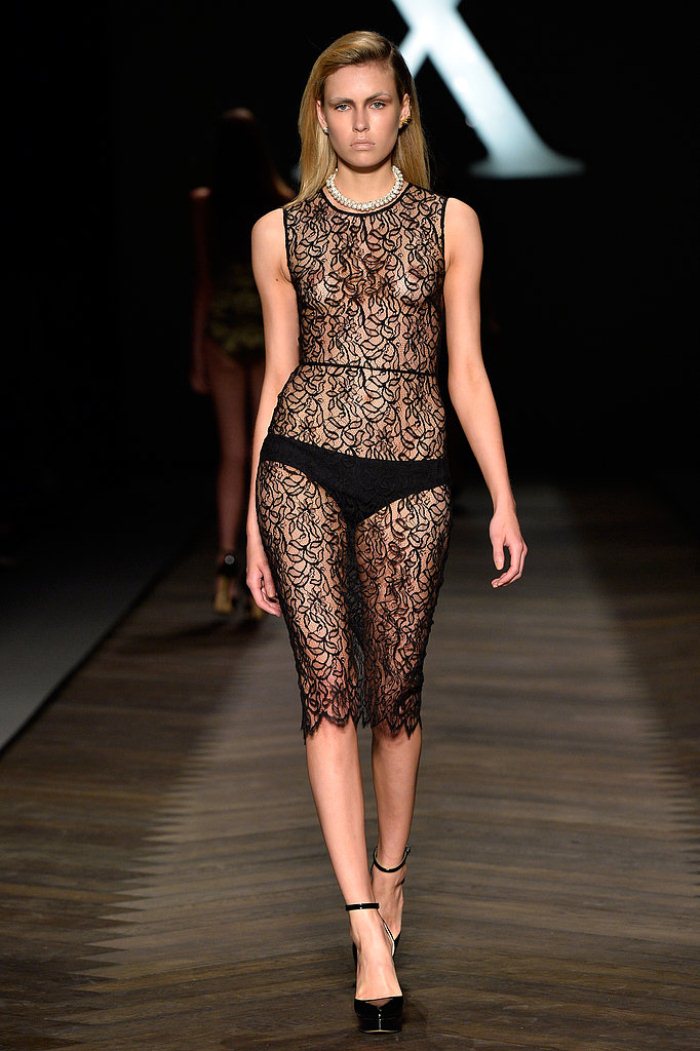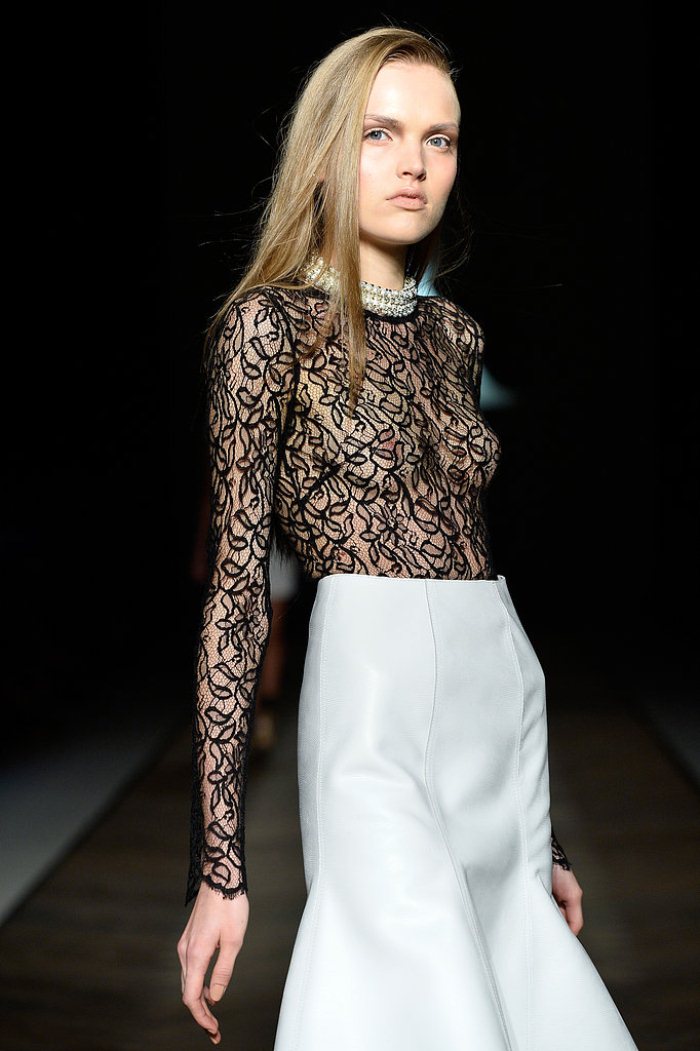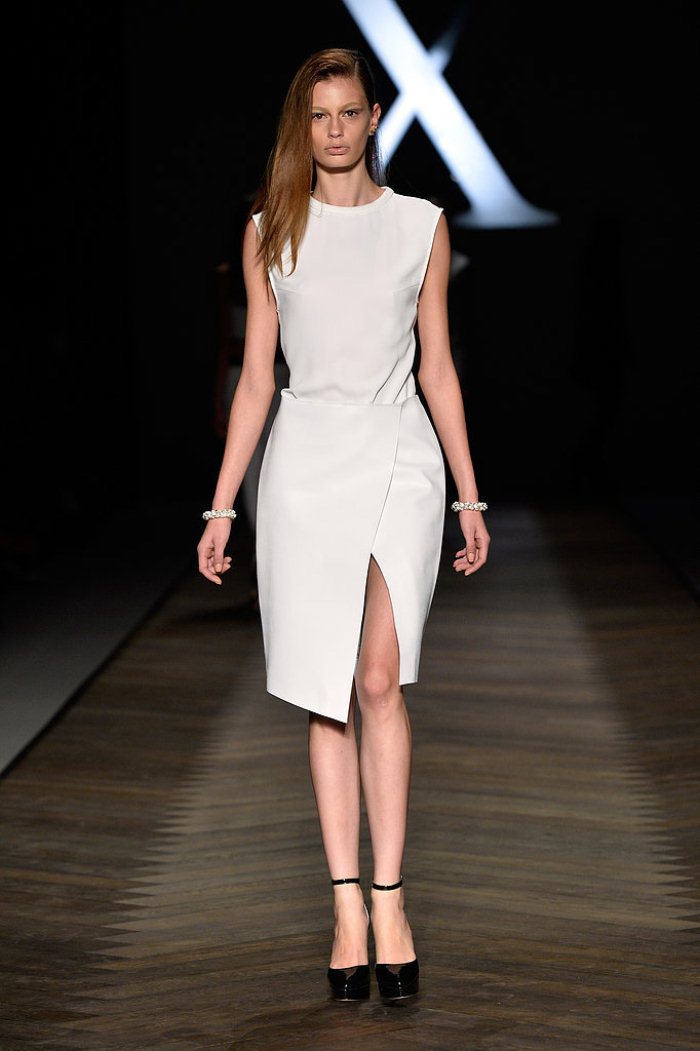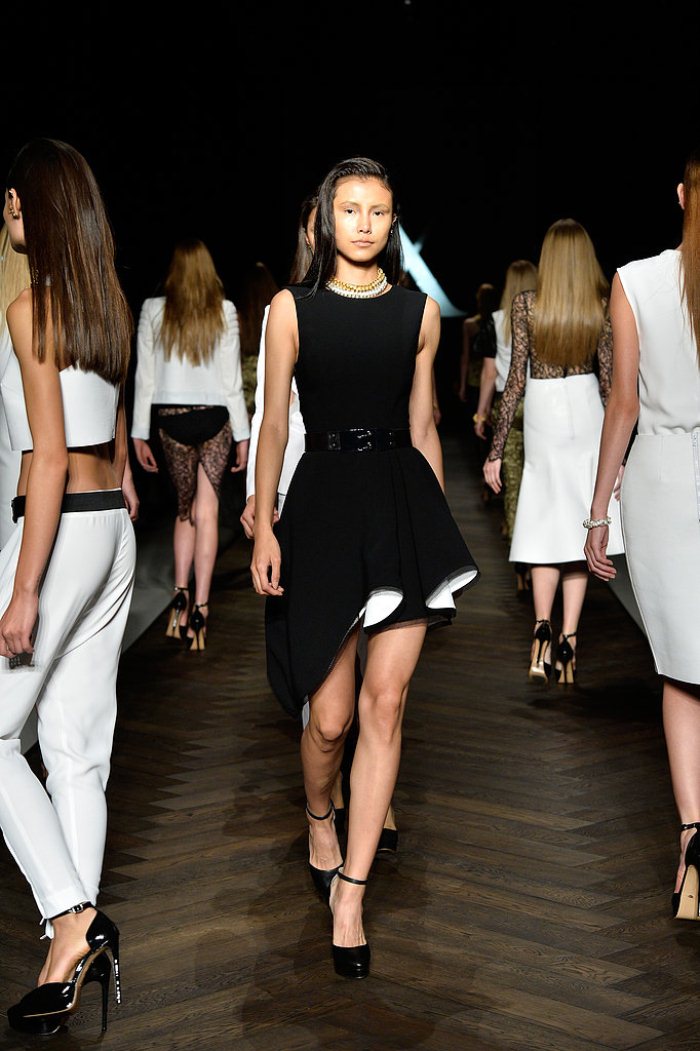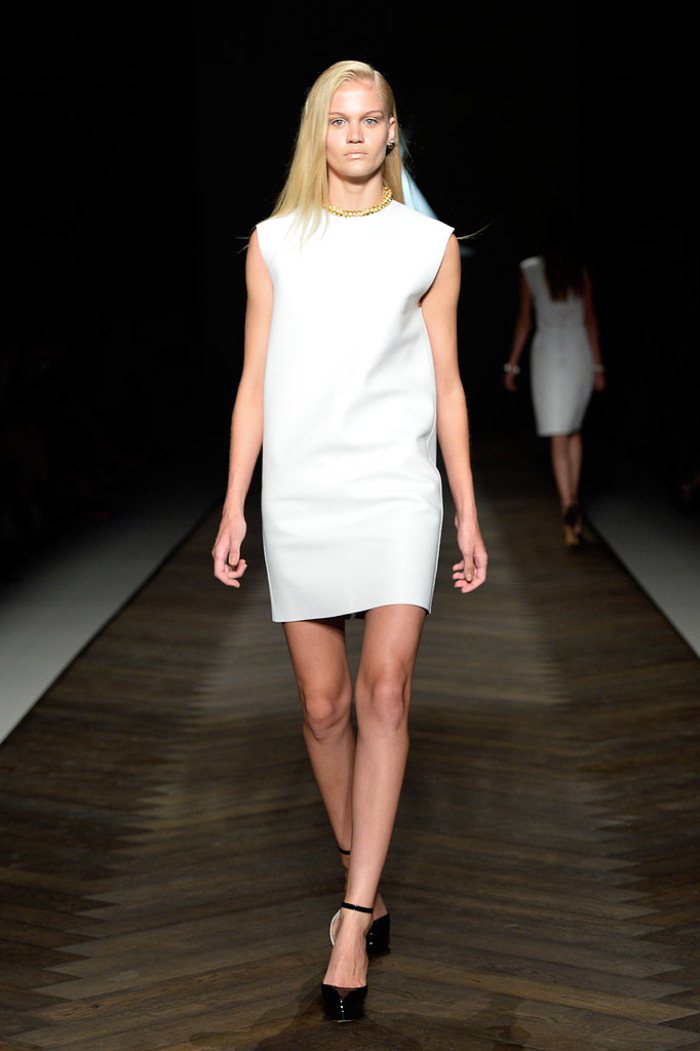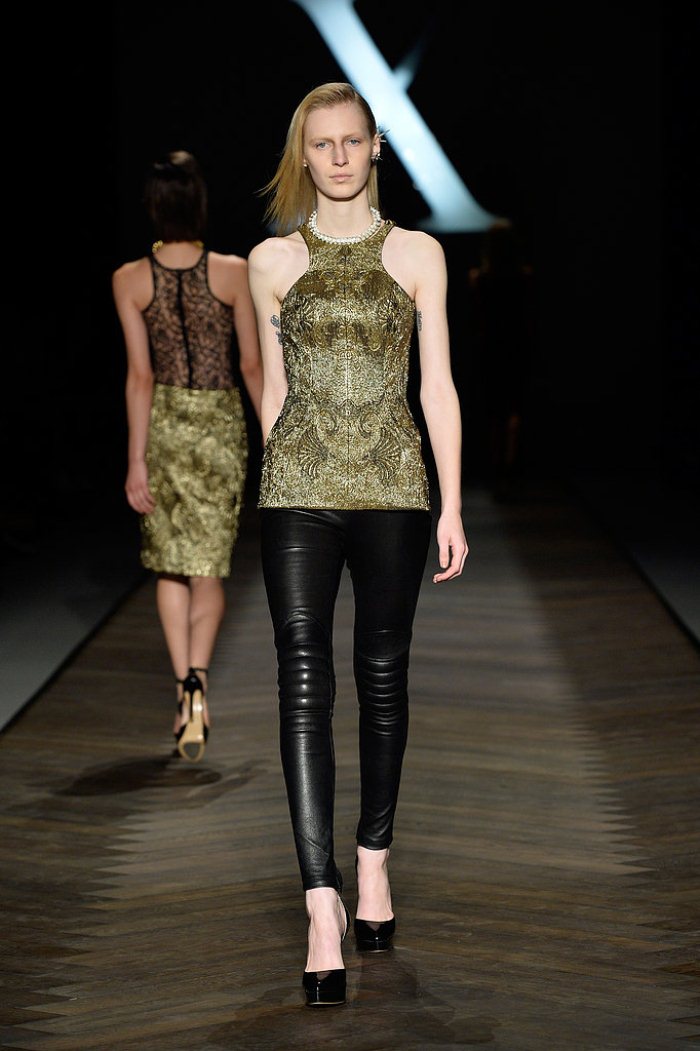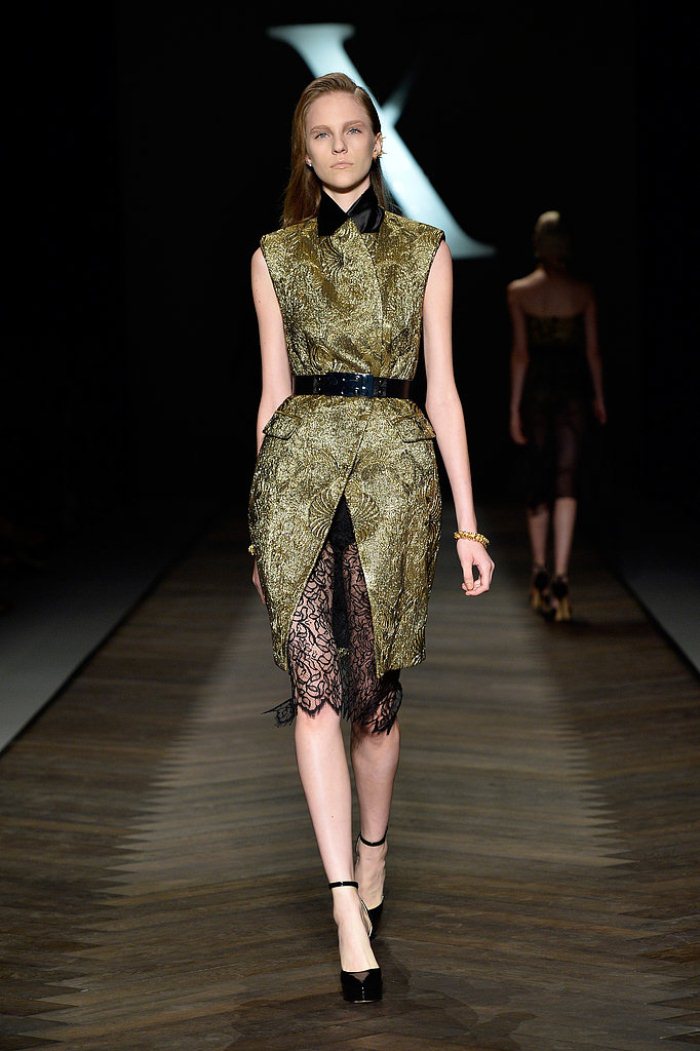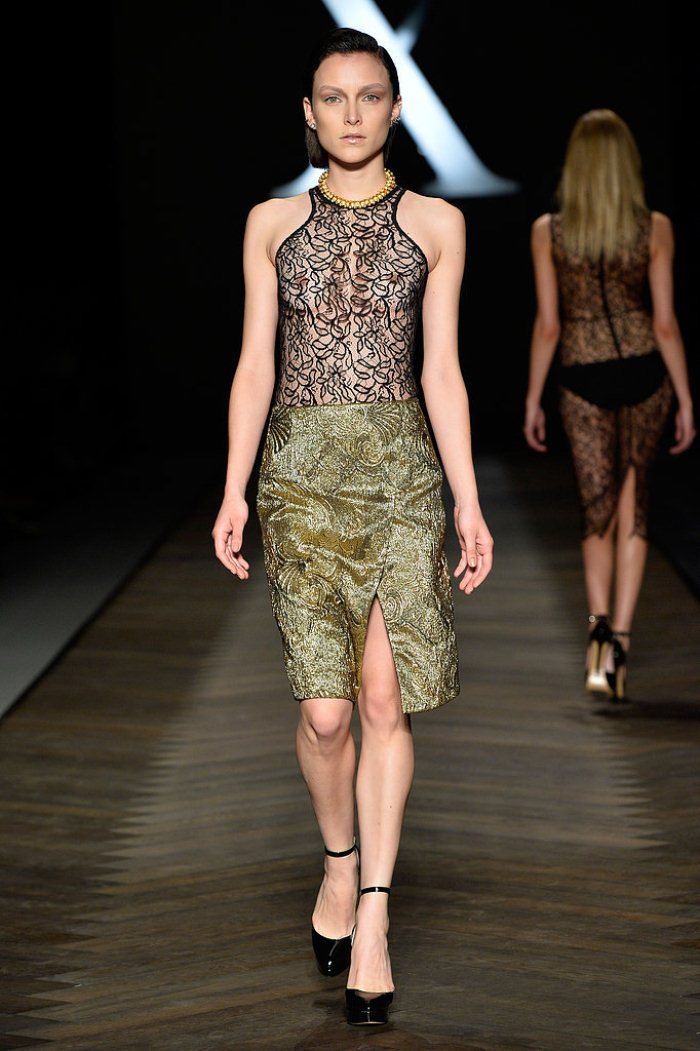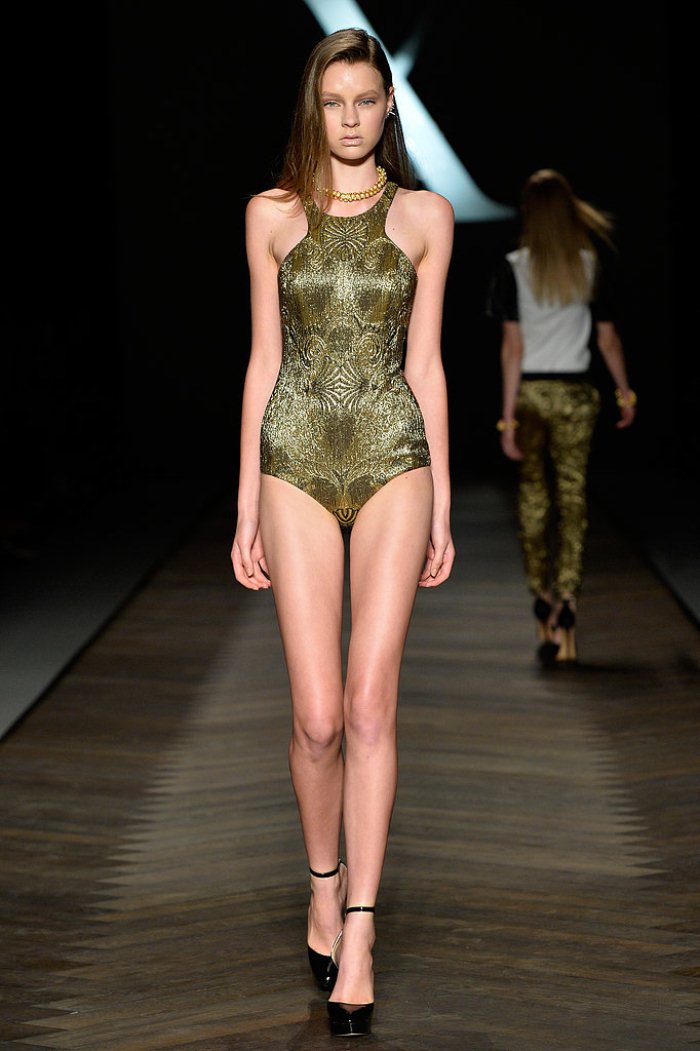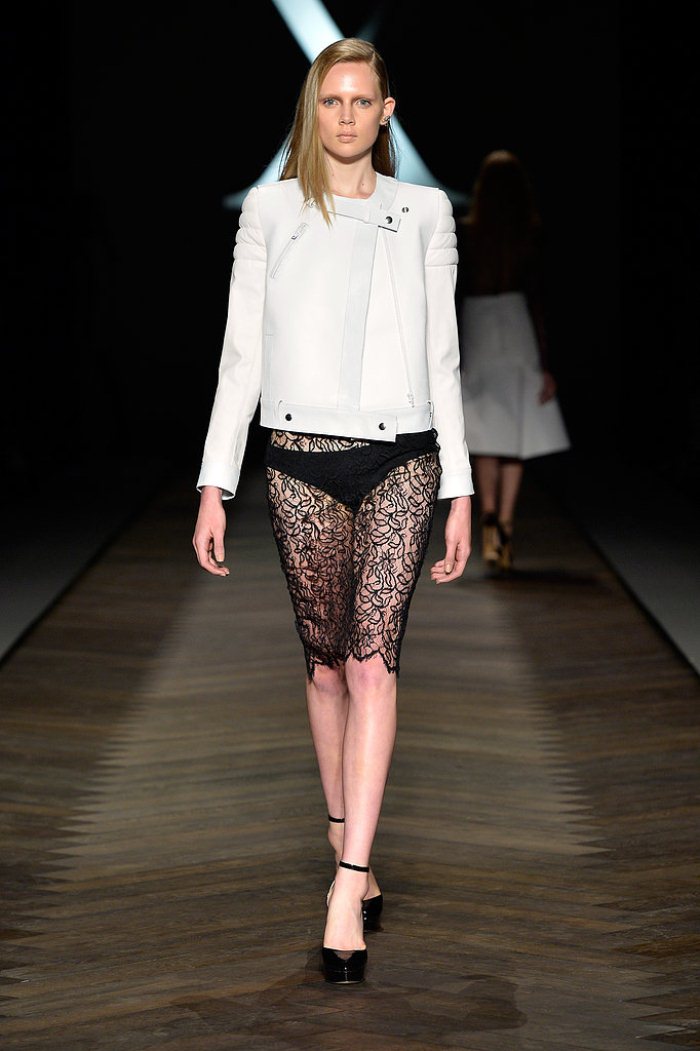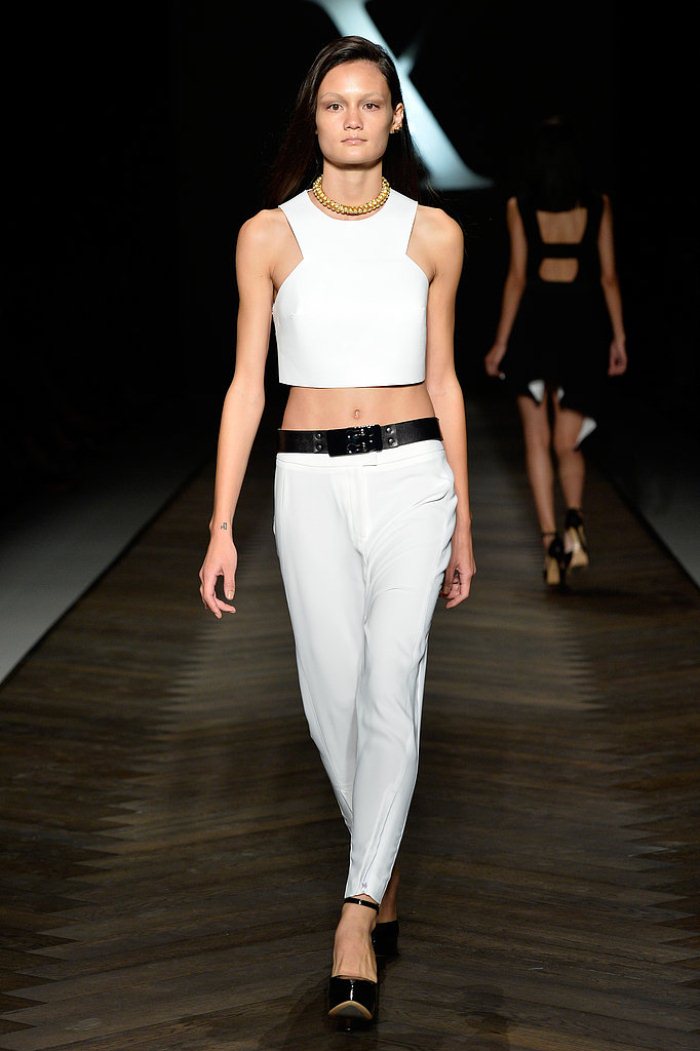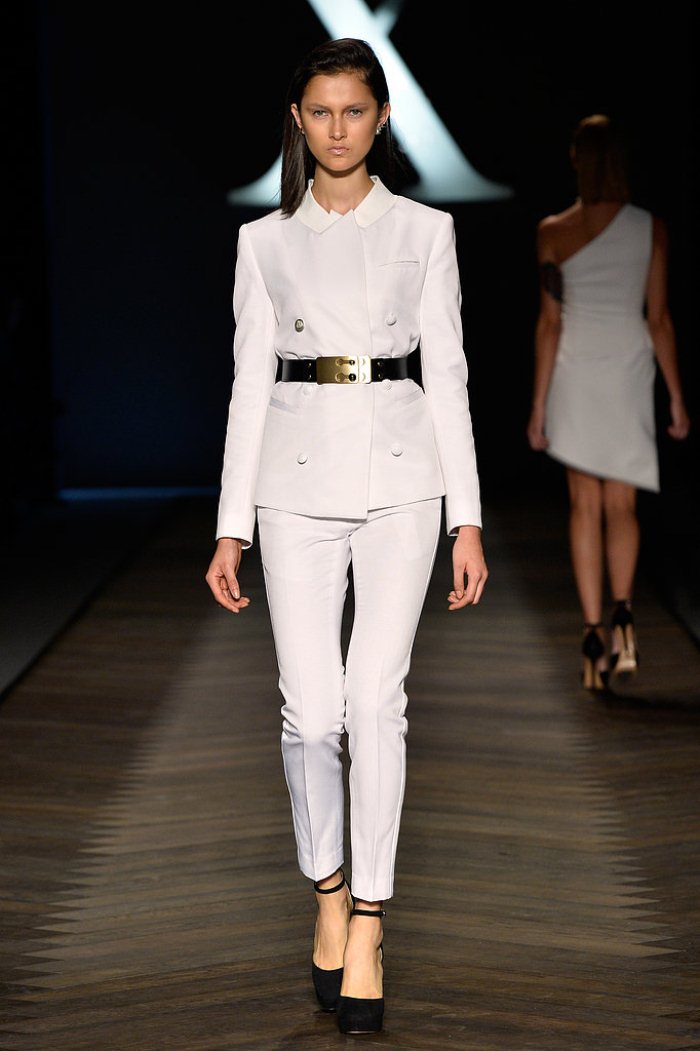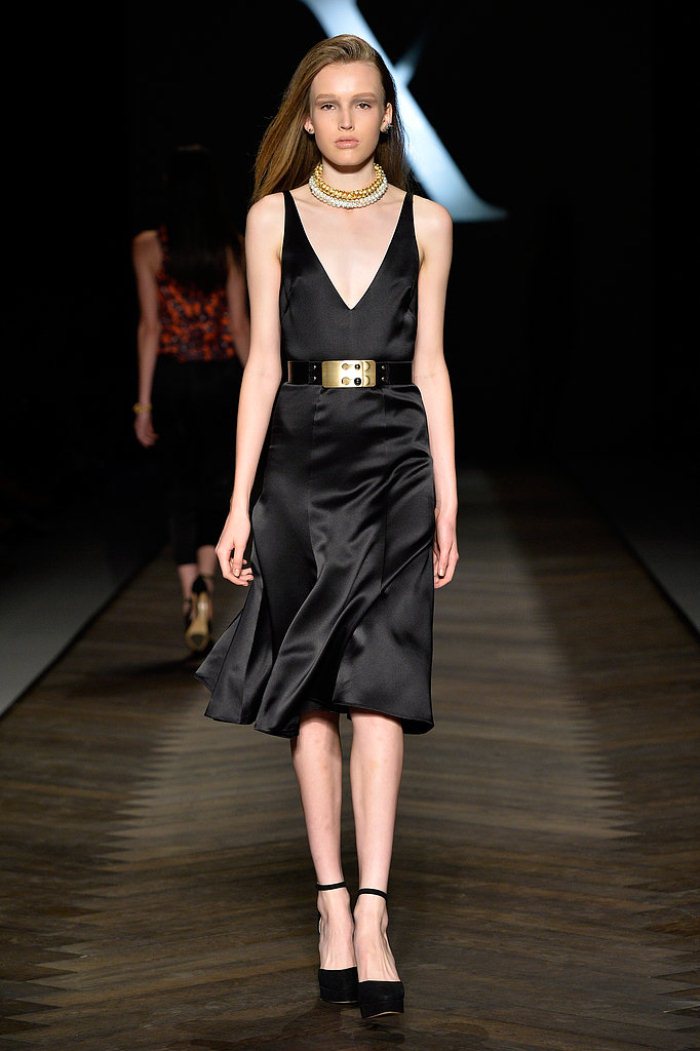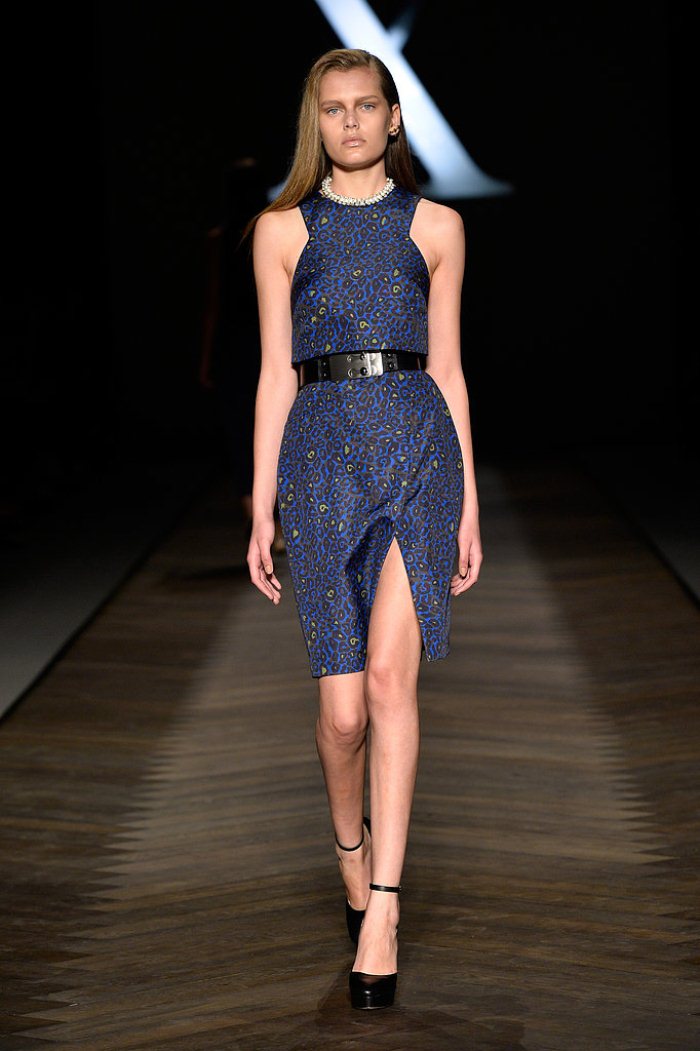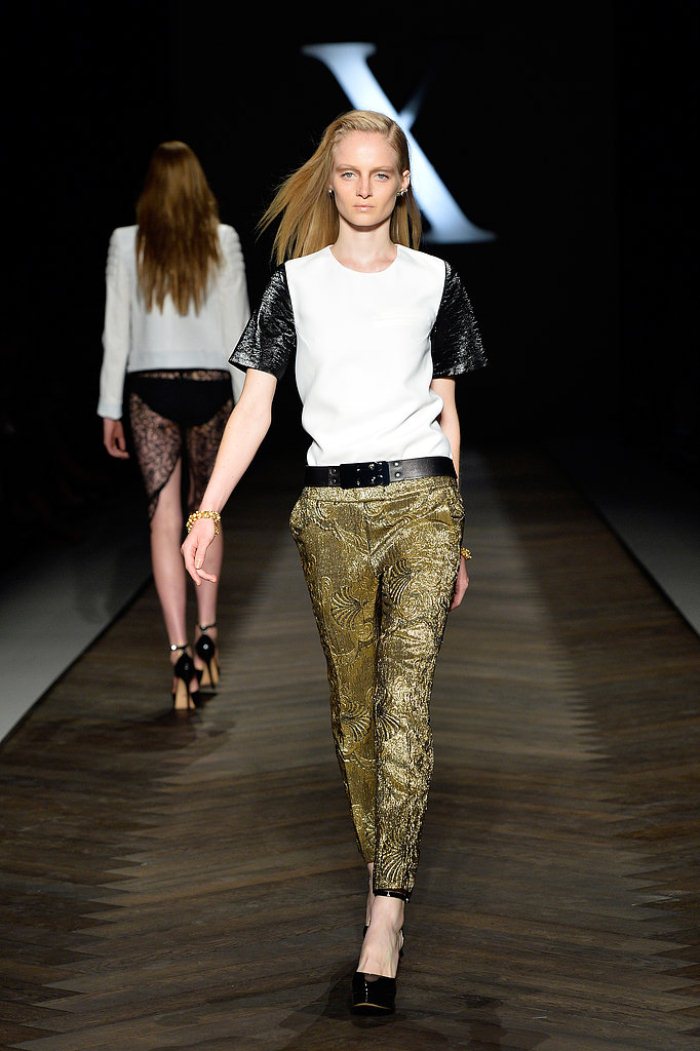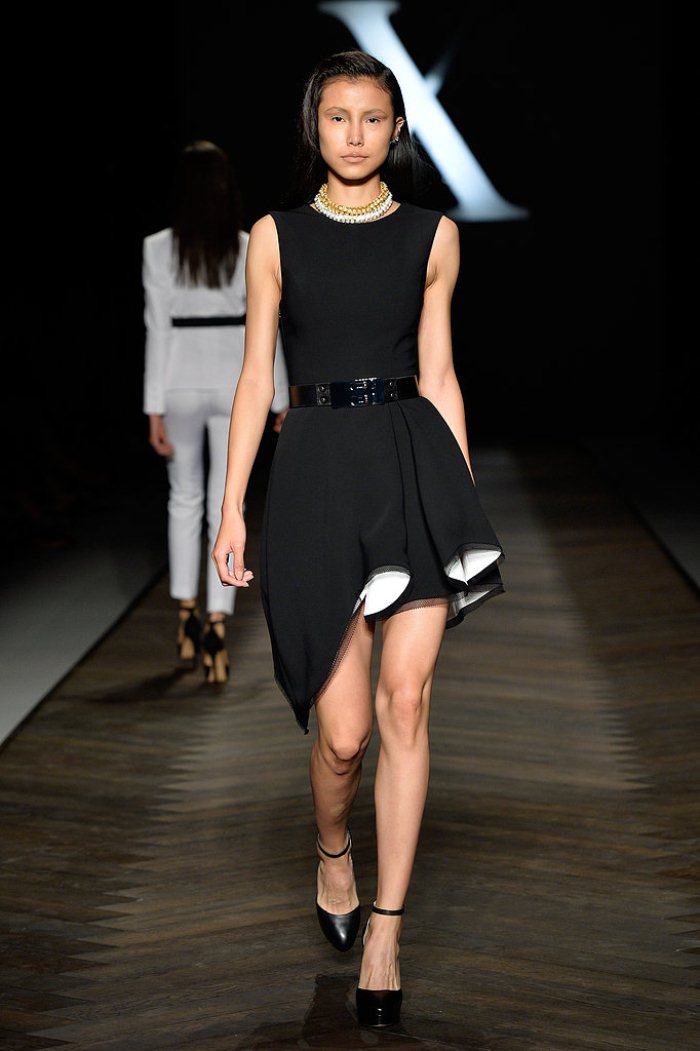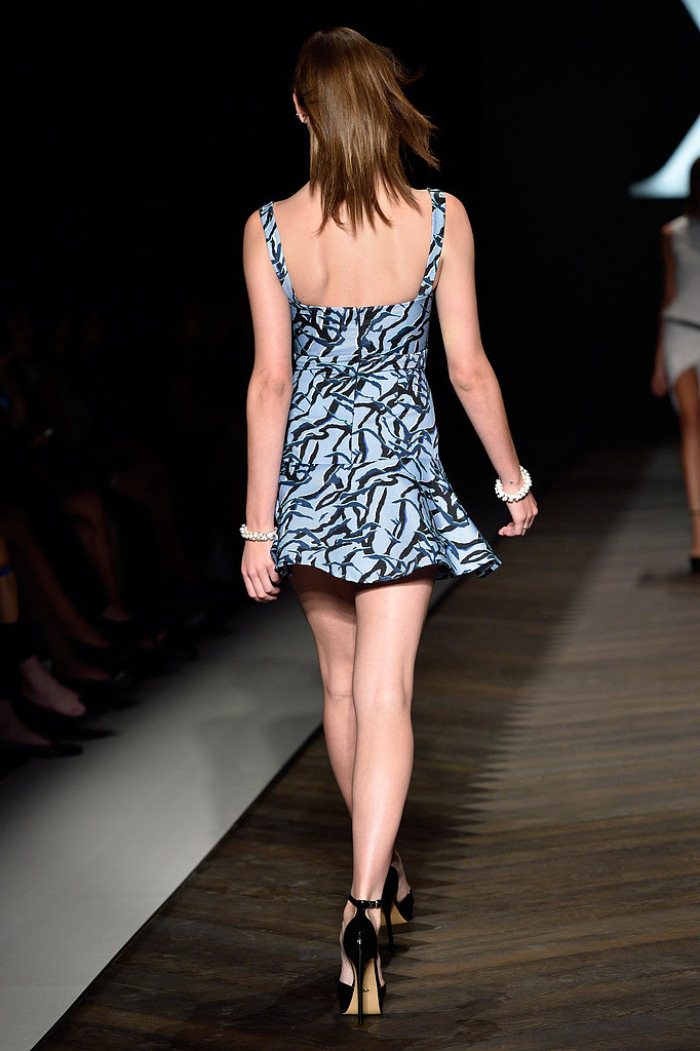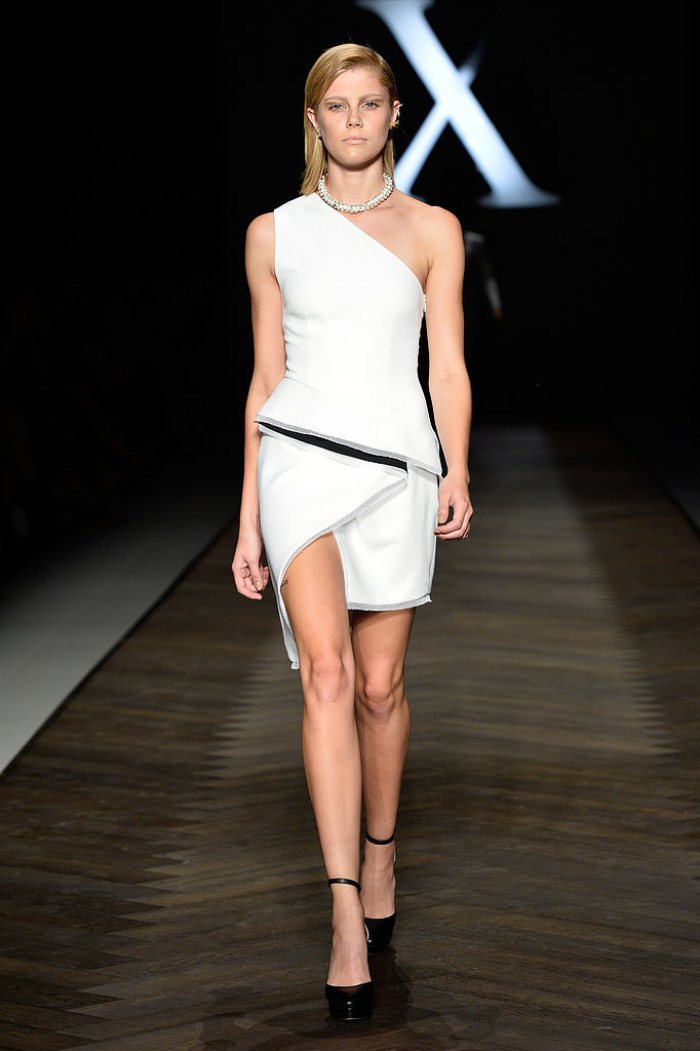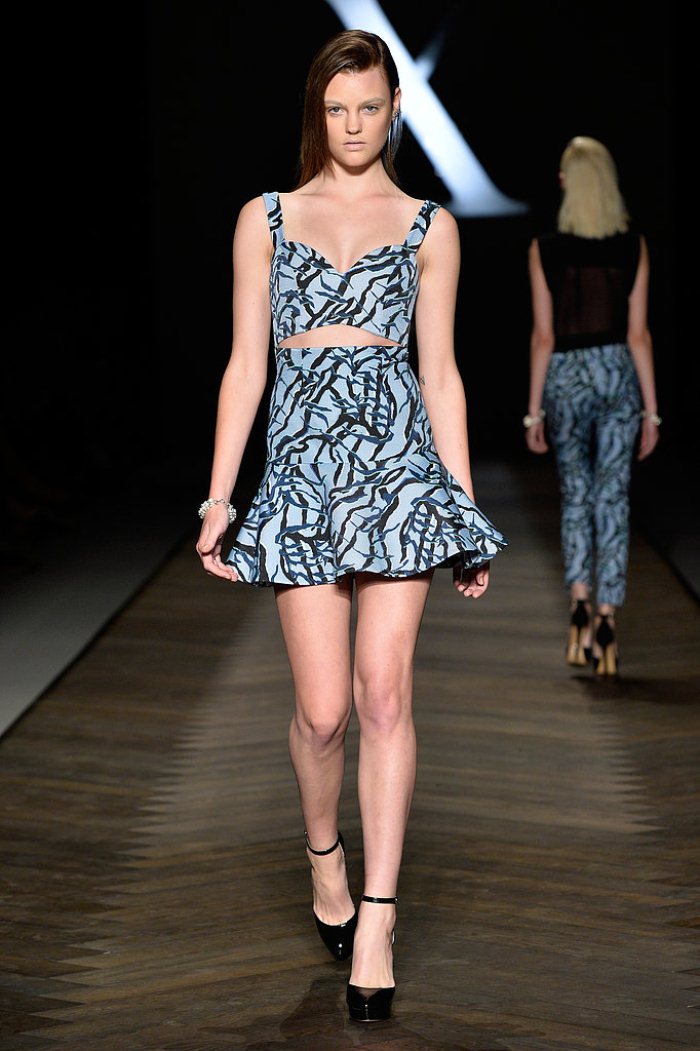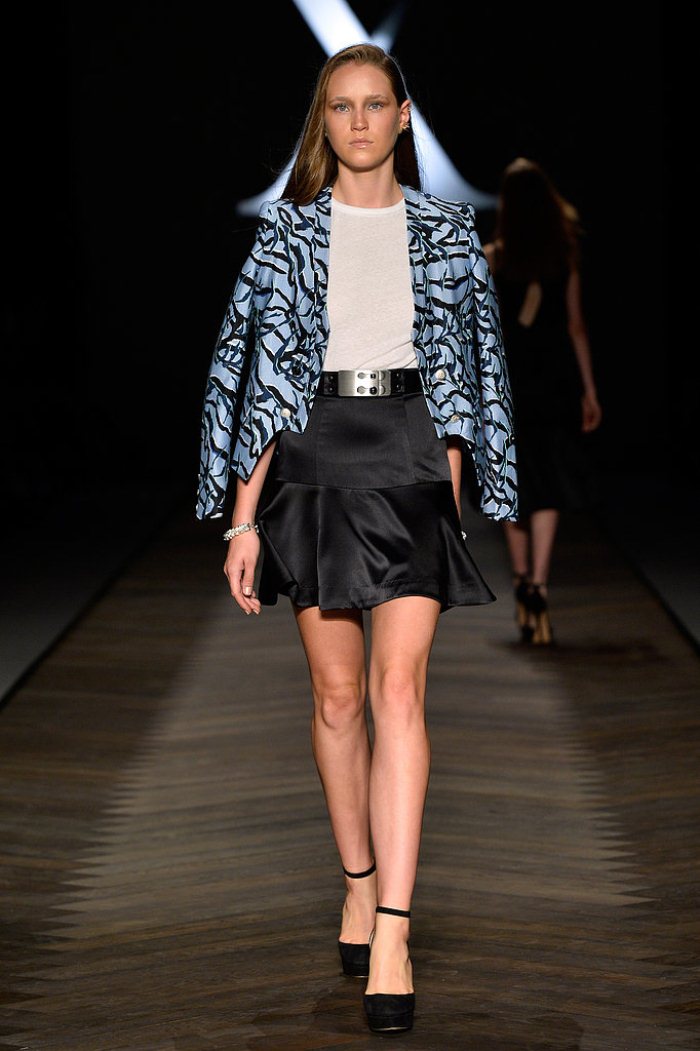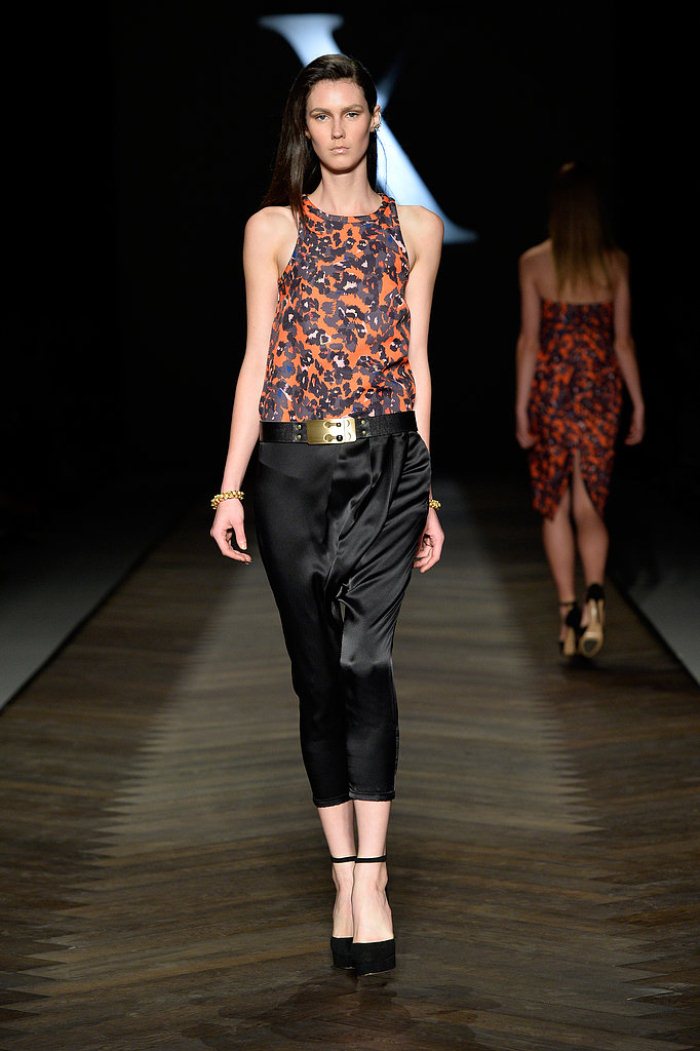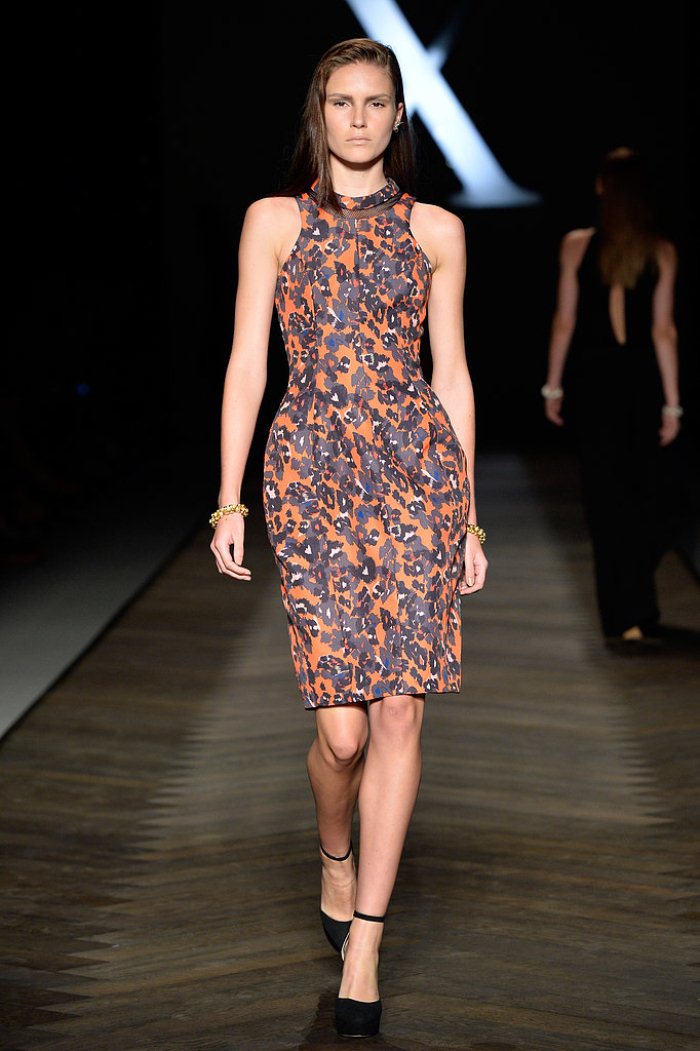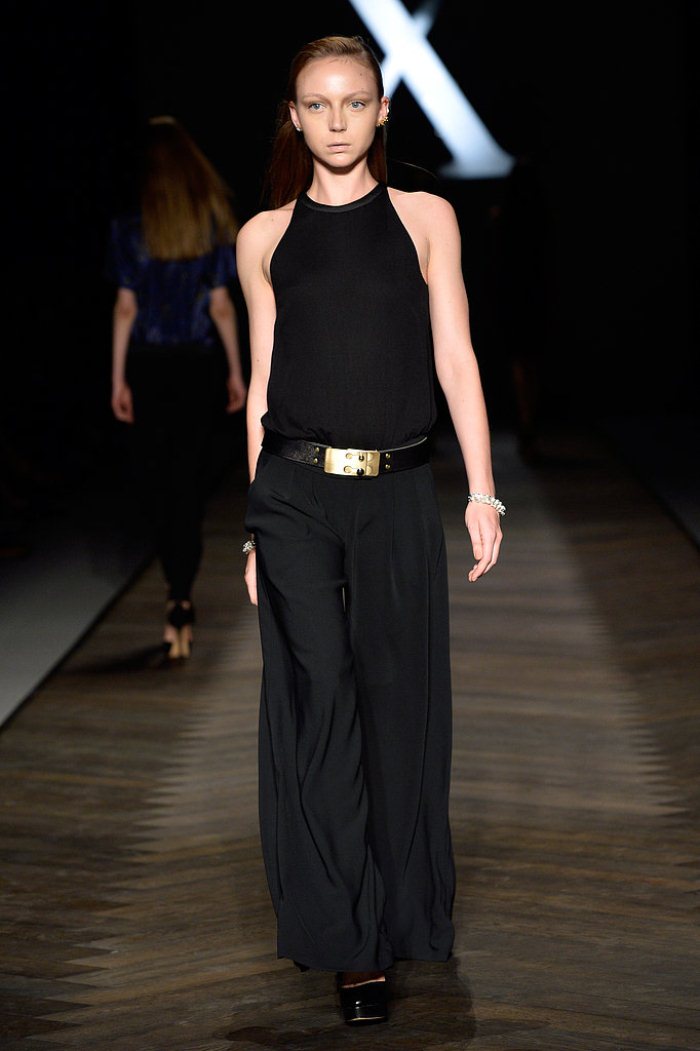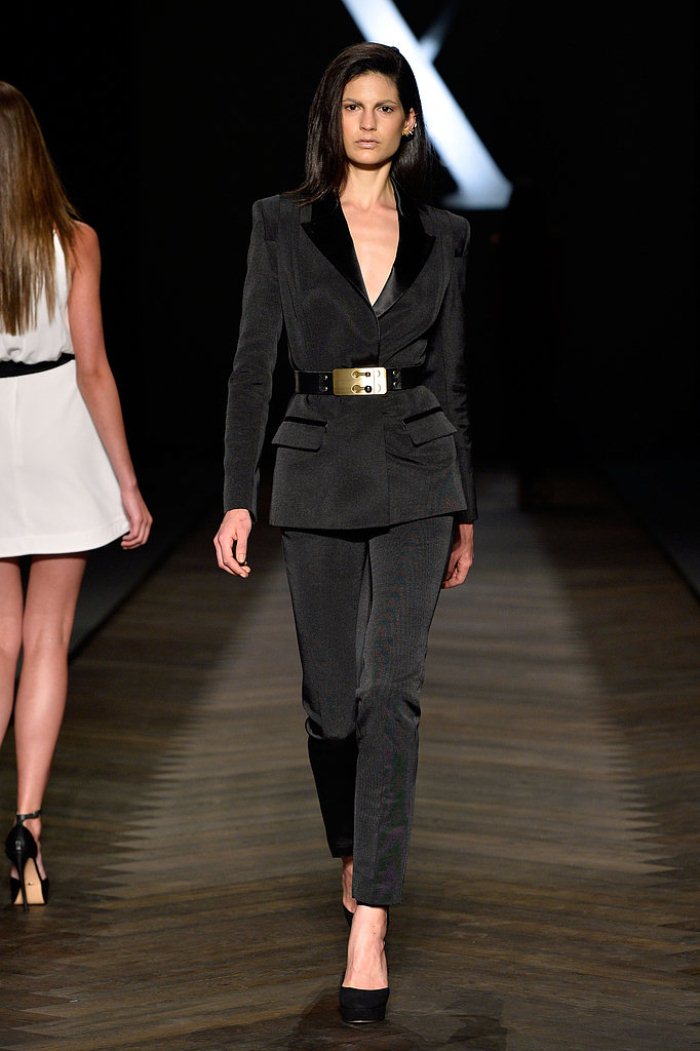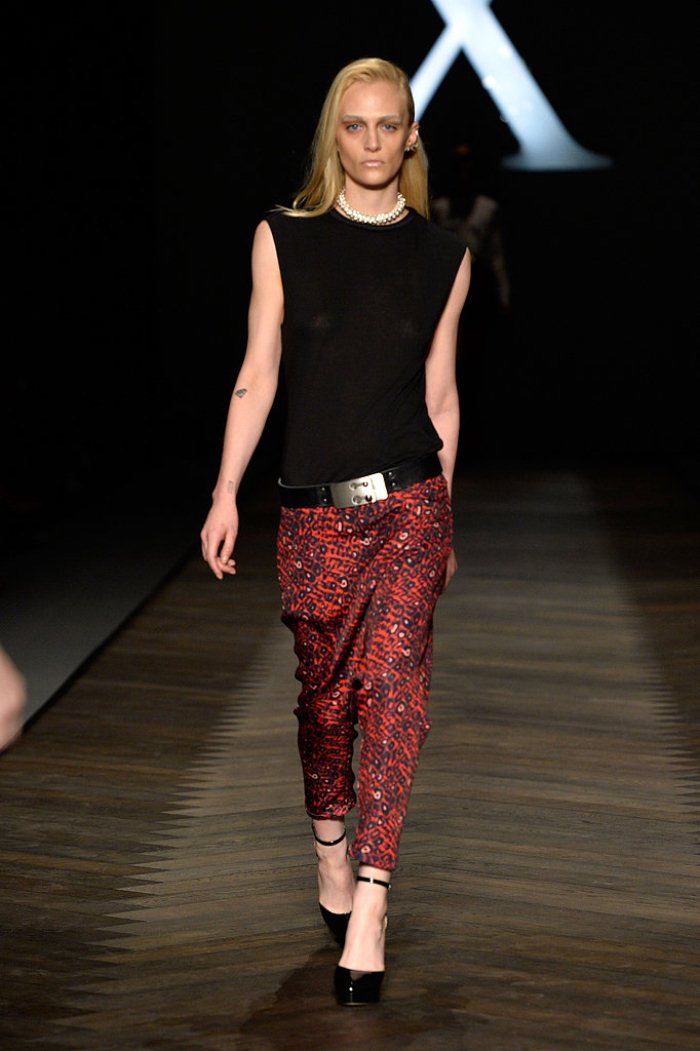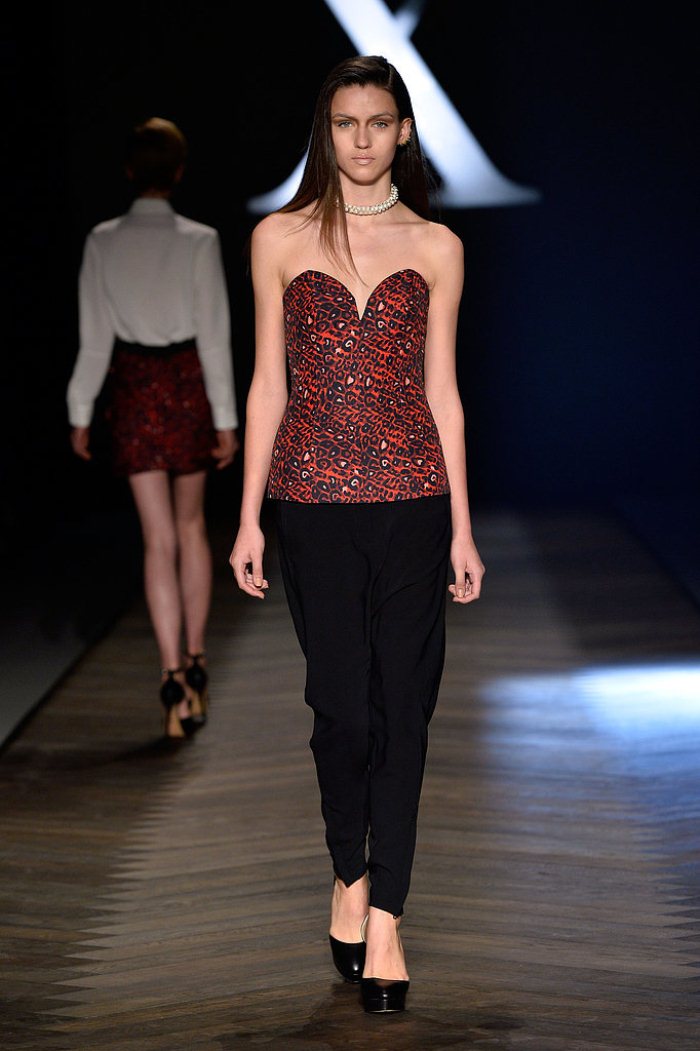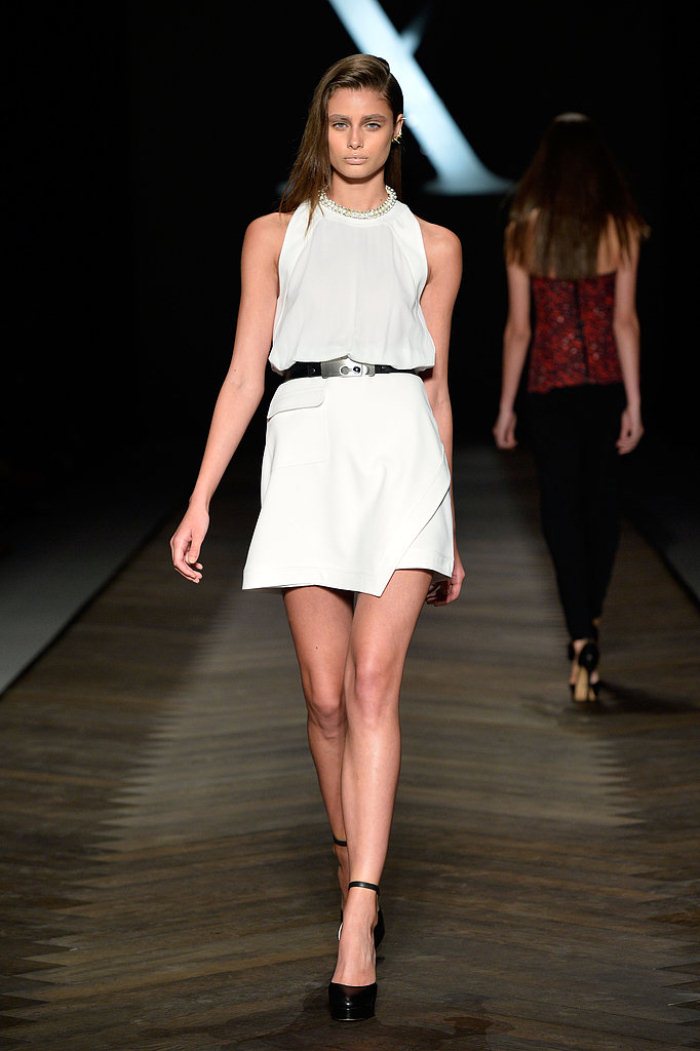 (Photos: Getty)