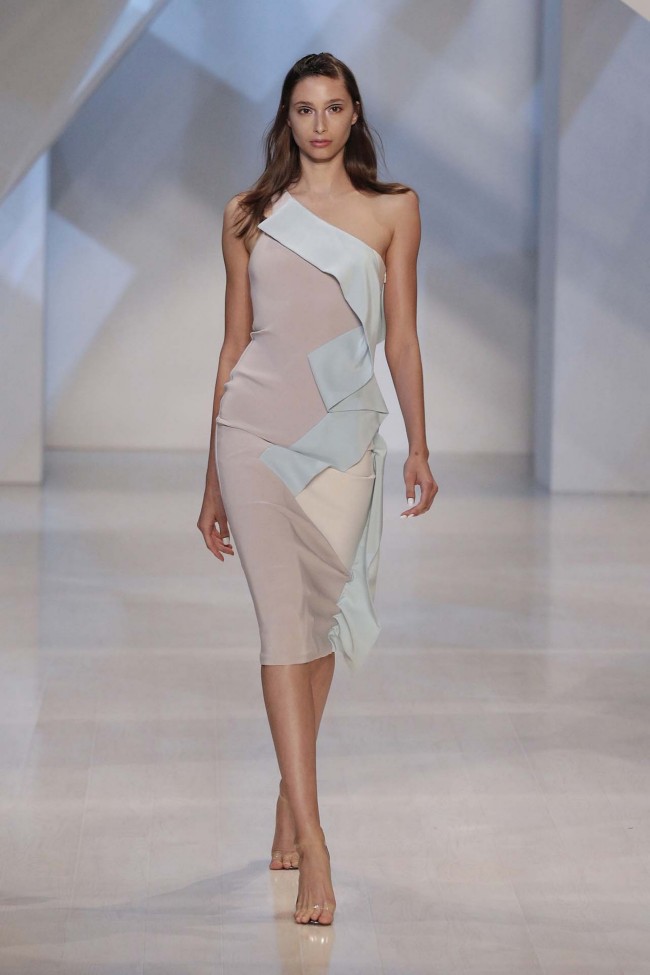 By Johnny takes us through a pastel candy isle, and really, can you think of a more colourful muse? These tasty looks just go to show that there is nothing like chowing down on a mixed bag of cotton candy, gummy bears, and two-toned liquorish to get your creative juices flowing.
Fusing together the colour combinations from the vibrant pallets of our favourite childhood sweets By Johnny sugar coats these heavenly creations further with his exquisite craftsmanship, and precious attention to quality and detail with each fold and fabric playing out perfectly their love affair for the female form.
The deliriously sweet orchestra of shifts & two piece sets trailed down the runway melting hearts faster than an ice-cream on a hot stove, with the occasional surprise of metallic infusion added into the mix, engulfing it's way around the curves, and corners of the foxy female ice-cream cones.
Photographer: Lucas Dawson