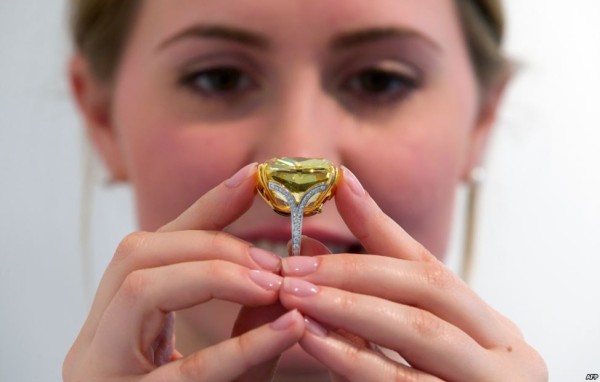 Sotheby's Geneva will auction, next month, the 100.09-carat Graff Vivid Yellow, one of the rarest yellow diamonds of its size in the world.
The Graff Vivid Yellow, the colour of a daffodil and weighing 100.09 carats, figures among a wide range of pieces for sale at Sotheby's spring Magnificent Jewels and Nobel Jewels auction in the Swiss city on May 13.
The rock, one of the world's largest cut diamonds of any colour, is mounted as a ring and sparkles with "extraordinary fire and brilliance."
The asking price for the privately-owned gem is $15-25 million (11-18 million euros), but if recent auctions are any guide it could fetch more.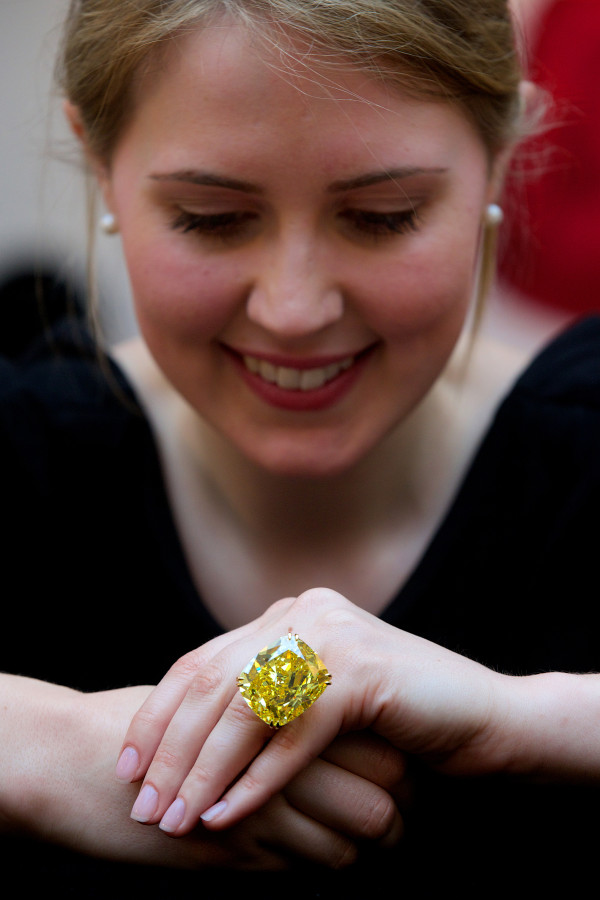 A Sotheby's employee poses for pictures with the "Graff Vivid Yellow", in central London on April 11, 2014