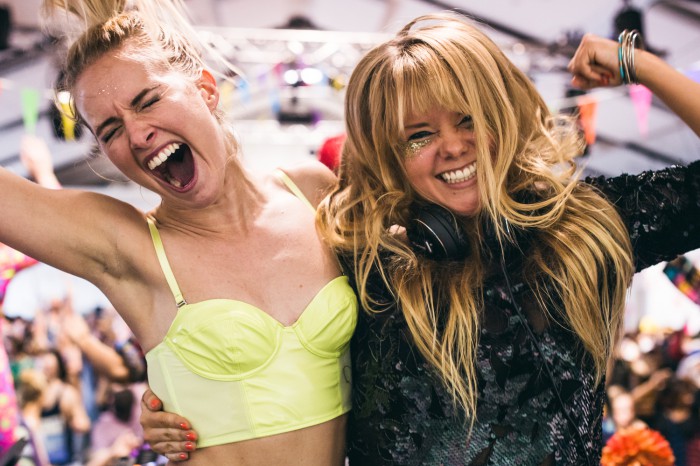 Zespri is bringing us our first ever morning clubbing experience in collaboration with Morning Gloryville (UK), the instigators of the 'conscious clubbing' movement. At the hour when you're still recovering from the previous night's intoxication, you could be at the Zespri Golden Morning Party, sipping Zespri SunGold Kiwifruit juice blends and dipping your fingers into healthy breakfast foods like Roasted Chicken, Vegetarian Wraps with Zespri SunGold Kiwifruit slices, and Kiwifruit Deviled Eggs with Avocado Egg Cream. The menu, put together by gourmet raw food chef, Sandra Lee, goes hand-in-hand with improvised dancing to perk up your morning and get those creative juices flowing for the work-day ahead.
The party will close Zespri Golden Mornings, a week-long series (8-12 June) of morning activities to start your day healthily and energetically. Along the week, get into the beat with Zespri Golden Spin, a 50-minute High-Intensity Interval Training stationary cycling workout with choreographed moves to target specific muscles, led by a Zespri Kiwifruit mascot.
Keep the rhythm going with Zespri Golden Salutations, a Vinyasa "power flow" class led by celebrity Yoga instructor Chelsey Korus, to DJ (and yogi) Amanda Ling's DJ set of ambient and electronica mixes. Enjoy the sunrise at the same time on top of One Fullerton and leave with a healthy breakfast of a Zespri SunGold Kiwifruit pack.
Be sure to also head down to Daily Juice for the Daily Kooze Give-away of a Zespri Sungold Kiwifruit juice blend, complimentary with a Tweet or Instagram post with the hashtags #ZespriSG and #WakeUpWithAKiwi. If you work around the Central Business District, look out for Zespri SunGold Kiwifruit Mobile distributors to receive a Zespri SunGold Kiwifruit pack with a handy Zespri Spife (half spoon and half knife) and eat your kiwi on the go.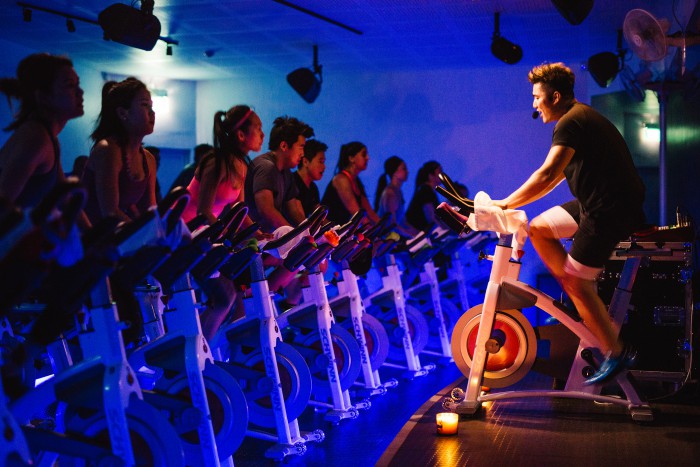 Zespri Golden Spin
When: Monday 8 June, 8am-9am
Where: CruCycle, 68 Duxton Road
No. of Spaces Available: 30
Dress Code: Dress according to the themes, "Sun", "Gold" or "Kiwifruit"
Zespri SunGold Kiwifruit x The Daily Kooze Give-away
When: Tuesday 9 June, from 8am (while stocks last)
Where: Daily Juice, 20 Lorong Telok #01-01
Zespri Golden Salutations
When: Wednesday 10 June, 7am-8am
Where: One Fullerton Rooftop, Level 3, 1 Fullerton Road
No. of Spaces Available: 60
Participants will be provided with a yoga mat and a Zespri SunGold Kiwifruit juice blend.
Zespri SunGold Kiwifruit Mobile Give-away
When: Thursday 11 June, 7.30am-10.30am
Where: Around Central Business District. See their Facebook page for exact location updates
Zespri Golden Morning Party
When: Friday 12 June, 6.30am-9.30am
Where: Club KYŌ, 133 Cecil Street
Dress Code: Your craziest workout wear
Free admission for all guests above 16 by registration online.
Admission is free for Zespri Golden Morning, Zespri Golden Spin and Zespri Golden Salutation but registration is required at wakeupwithakiwi.com. All participants will receive a Zespri SunGold Kiwifruit.