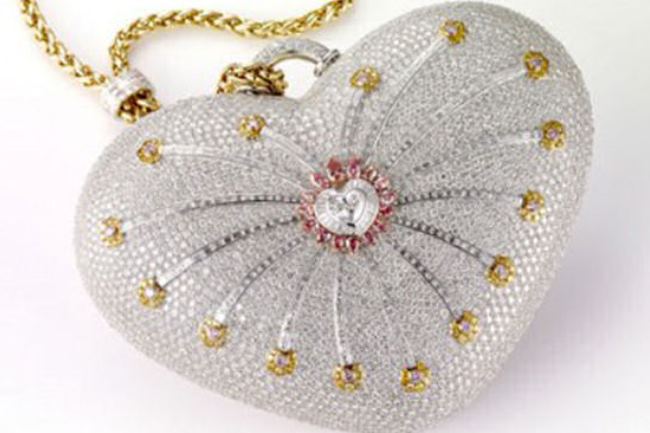 The House of Mouawad unveiled the Mouawad 1001 Nights Diamond Purse in February 2011, the world's most expensive handbag, valued at a staggering $3.8 million.
The most expensive purse in the world was designed by Robert Mouawad and handcrafted by 10 artisans in over 8,800 hours. The heart-shaped purse incorporates 18kt gold and 4,517 diamonds (105 yellow, 56 pink and 4,356 colorless) with a total weight of 381.92 carats. The handbag is the second record-breaking attempt from the House of Mouawad, which was founded in 1890.
The world's most glamorous women wear Mouawad jewelry: Angelina Jolie, Christina Aguilera, Jennifer Lopez, Nicole Kidman, Eva Longoria, Kate Winslet, Tyra Banks, Faith Hill, Adriana Lima, Mariah Carey, Nicole Scherzinger, Paris Hilton, Britney Spears, Lindsay Lohan… many more.