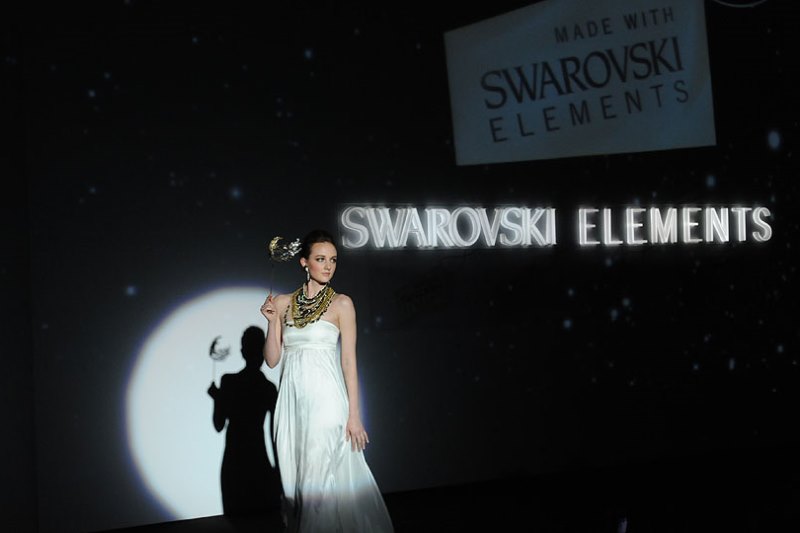 At a glittering 'night of the stars', the World Jewelry Facets exhibition at Shanghai, China, was formally opened on November 17. Fantasy, indulgence and opulence were the hallmarks of this spectacular coming together of sixty fashion jewelry brands, forty international designers and over two hundred sensational jewelry pieces.
Hosted by glamorous MC, Cindy Xie, celebrities and VIPs mingled with champagne and canapés under an indigo sky lit with crystal stars in a venue transformed for the evening. Hong Kong actress Miriam Yeung, Taiwanese actress and model Joe Chen Qiao-En, Italian designer Paolo Giacomelli from Iosselliani and other dignitaries strolled around, captivated by the beautifully crafted pieces from design legends such as Jean Paul Gaultier, Versace, Roberto Cavalli and many, many more.
The highlight was a catwalk extravaganza showing creations from cutting-edge brands of the likes of On Aura Tout Vu, Kenny Ma, Andy Farrow, and Claudia Arbex, among others. It was a dazzling celebration of Swarovski's partnerships with the greatest jewelry designers of the era, as well as SWAROVSKI ELEMENTS' own position as the designers' choice since 1895.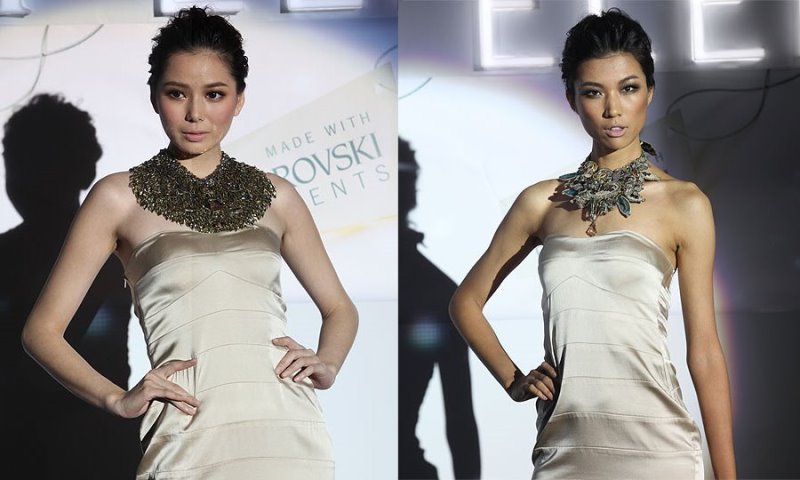 Designs by Claudia Arbex (Left) Dori Csengeri (Right)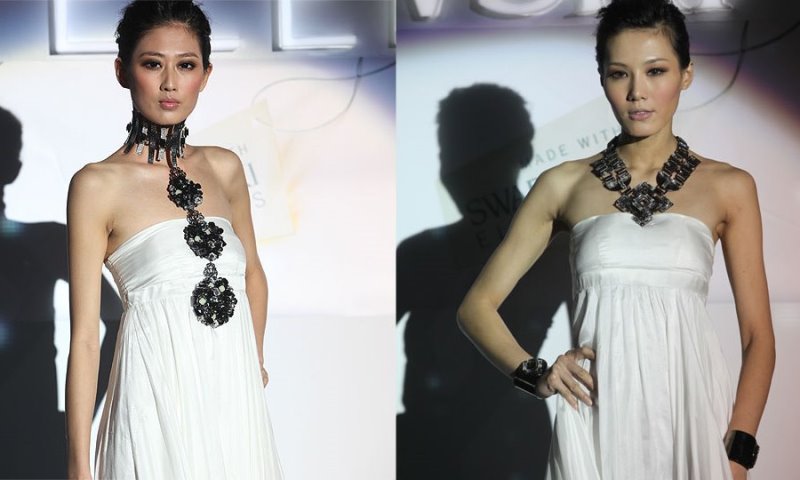 Designs by Gian Paolo Maria (Left) Manik Mercian (Right)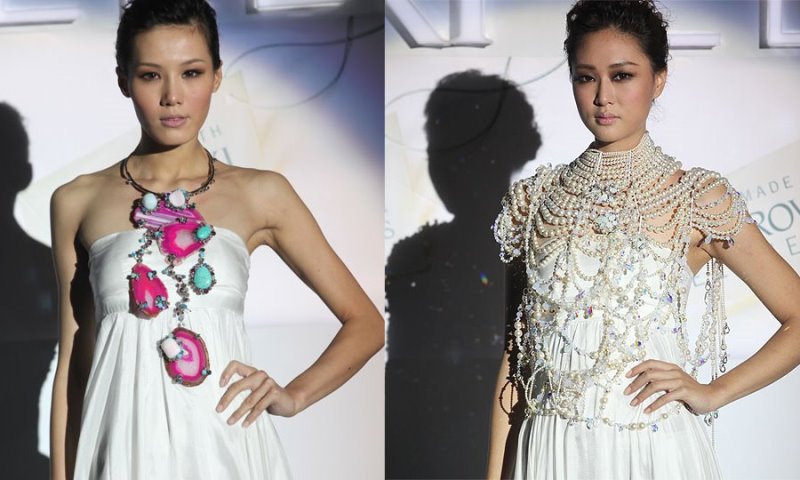 Designs by Philippe Ferrandis (Left) On Aura Tout Vu (Right)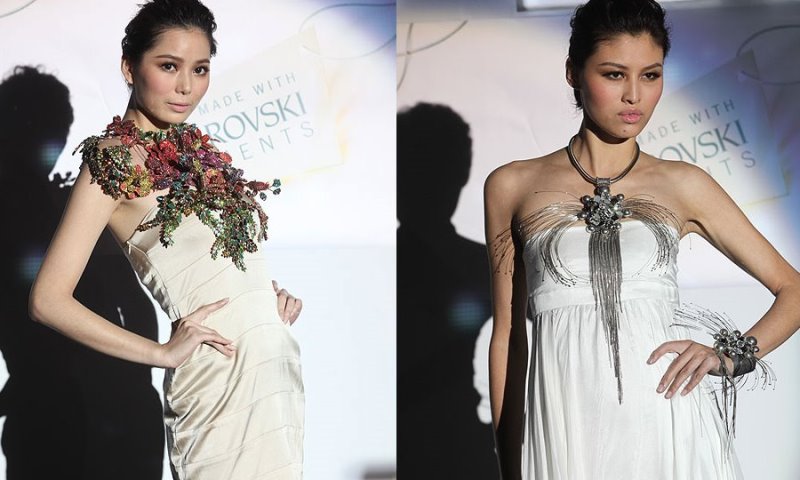 Designs by Shourouk (Left) Artwear Dimitriadis (Right)