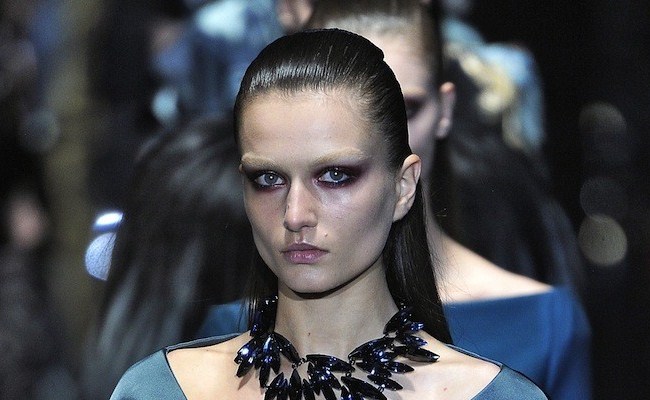 (Photo Credit: WENN)
Several high fashion, luxury houses have their own cosmetic lines, but certainly not all. As of late, many luxury designers have been getting into the cosmetics game. This month, Alber Elbaz has collaborated with Lancôme, Michael Kors has announced his cosmetics line for an August launch and Marc Jacobs will put out his first ever makeup line with Sephora later this fall.
Who's the next house to get in on the game? Possibly Gucci. According to the trade report from WWD, the Italian fashion house is developing a makeup line that will hit shelves sometime in 2014.
Gucci is said to be working with Procter & Gamble Co.'s Prestige division, with whom they've had a licensing contract since 2006, on the project. Gucci has already had major success with perfume and cologne lines, so it wouldn't be far fetched for the company to dabble in cosmetics.
Honestly, I'm surprised it took this long. This is just a rumor, however, but I can't imagine why the project wouldn't actually come to fruition. If they do this right, it could be a very smart business move for Gucci.