Kylie Jenner in Los Angeles, California, wearing a faux fur coat from Guess. (Photo: Stewart Cook / Startraks)
Looking stylish while out and about in Los Angeles, California, Kylie Jenner was spotted wearing a faux fur look.
A perfect statement piece for the winter, Kylie opted to wear a Guess Glam Faux fur coat with Marciano leather leggings. The reality television star also accessorized her outfit with lace-up boots from Christian Louboutin and a Balenciaga handbag.
Kylie Jenner in Los Angeles, California, wearing a faux fur coat from Guess. (Photo: Stewart Cook / Startraks)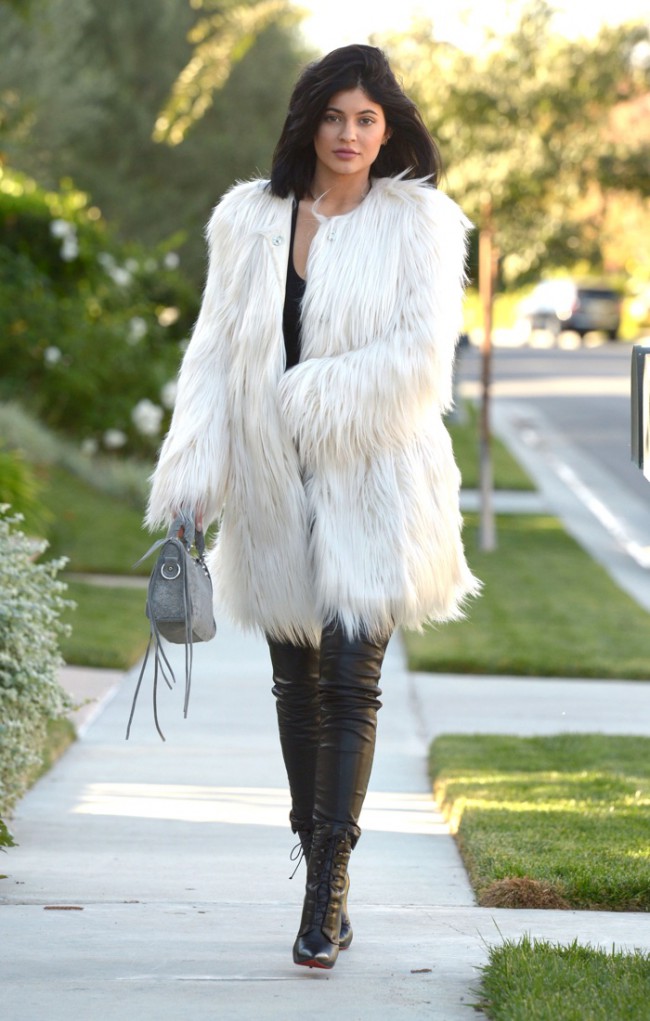 Kylie Jenner in Los Angeles, California, wearing a faux fur coat from Guess. (Photo: Stewart Cook / Startraks)