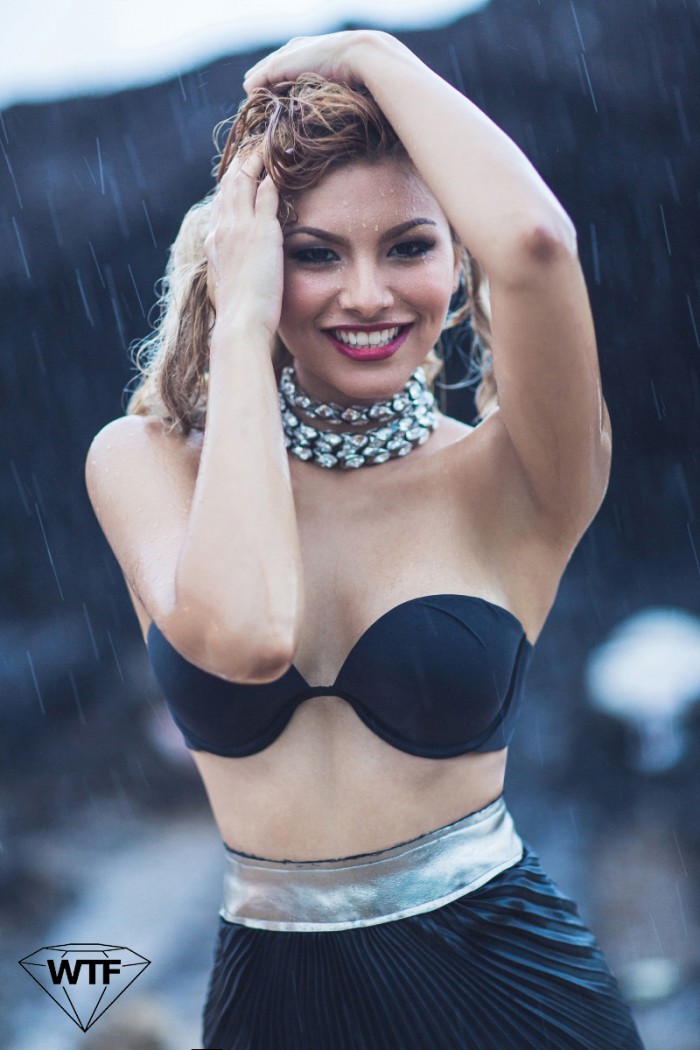 After being named the second runner-up of Singapore Idol in 2009, Swiss-Indian beauty, Tabitha Nauser has forged ahead. She has sung the official theme song of the 2010 Summer Youth Olympics, "Everyone", acted in musicals like National Broadway Company and Hotpants, and performed at the Mosaic Music Festival. She's also the host of SingTel mio TV's Goals HQ and Goals Express, and DJs for 98.7FM on the weekends. And also, you've seen her featured in many other publications.
It's no wonder that she — of gorgeous golden locks, rockin' bod and elegant poise — is also the centre of attraction for many admirers.
To compliment our Who's That Hottie exclusive interview with Tabitha, we've put together a fashion photography spread "in the desert" theme, outdoors, showcasing designs by Pleatation – a Singapore-based pleat-focused concept store. During the photoshoot, even nature herself willed to see Tabitha wet, and poured. Instead of heading for the shelters, Tabitha was all-game, enjoying herself in the rain, ravishing the wet-themed photoshoot. And yes, despite the wet-weather conditions, it was a hot shoot, with Tabitha spicing up the photoshoot.
Photographer: Daniel Ho from OneClickWonders
Make up: Emerald Pippin
Hair: Angeline Tan, creative director & celebrity hairstylist, FDP Prestige Hair Care
Styling: Azawi David, House Of Divonista
———————————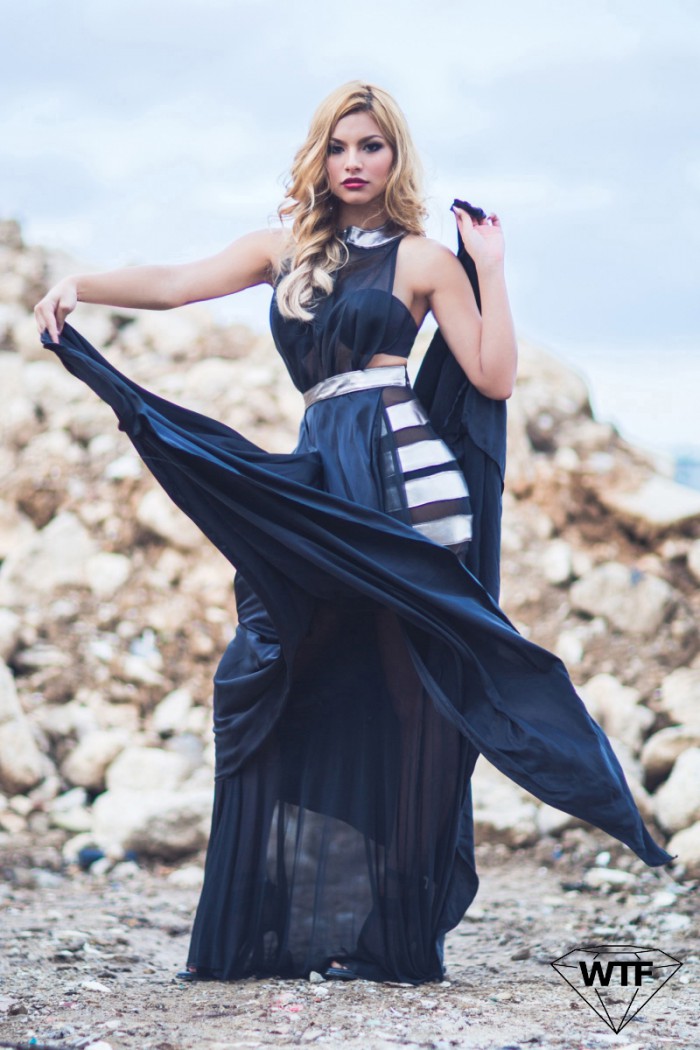 1. If I had…
a million dollars, the first thing i'd do, is to make sure my house is 100% insect-proof!
2. I could not contain my excitement when…
I bought my first microphone. It's a gold beauty!
3. When all else fails…
Some alone time and good music fixes everything.
4. Nothing beats…
The thrill of seeing your hard work materialise into success.
5. When I was…
Younger, i would mercilessly correct people who couldn't pronounce my name. That was and still is my biggest pet peeve, although i have eased up a bit since.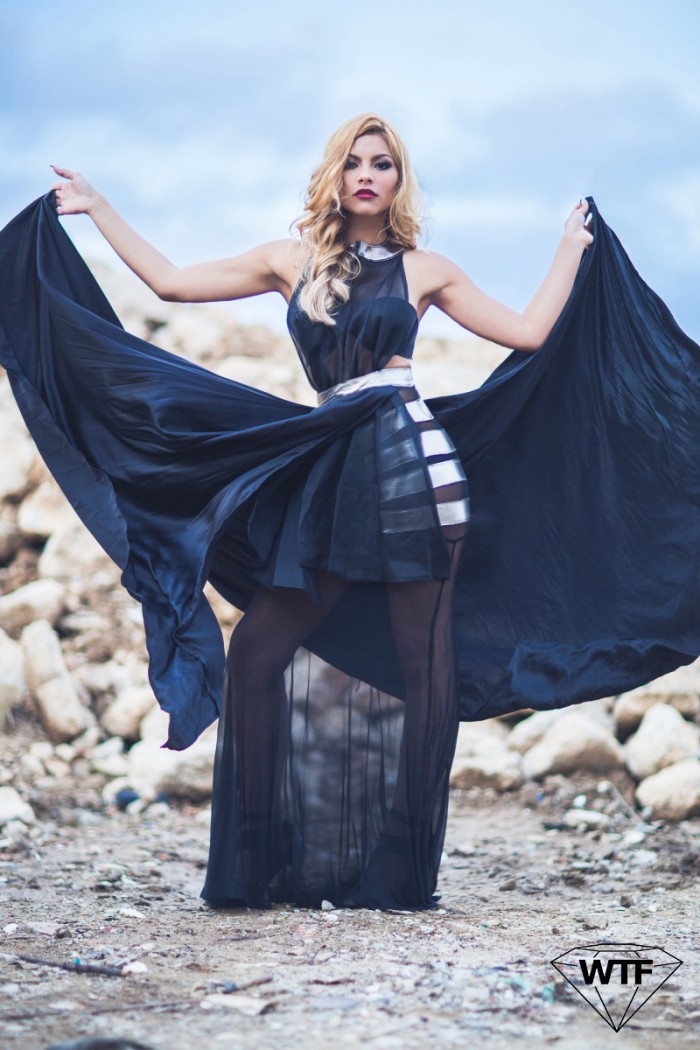 6. There is no place like…
Home. Trust me.
7. My favourite…
person in the world, is my baby Sister!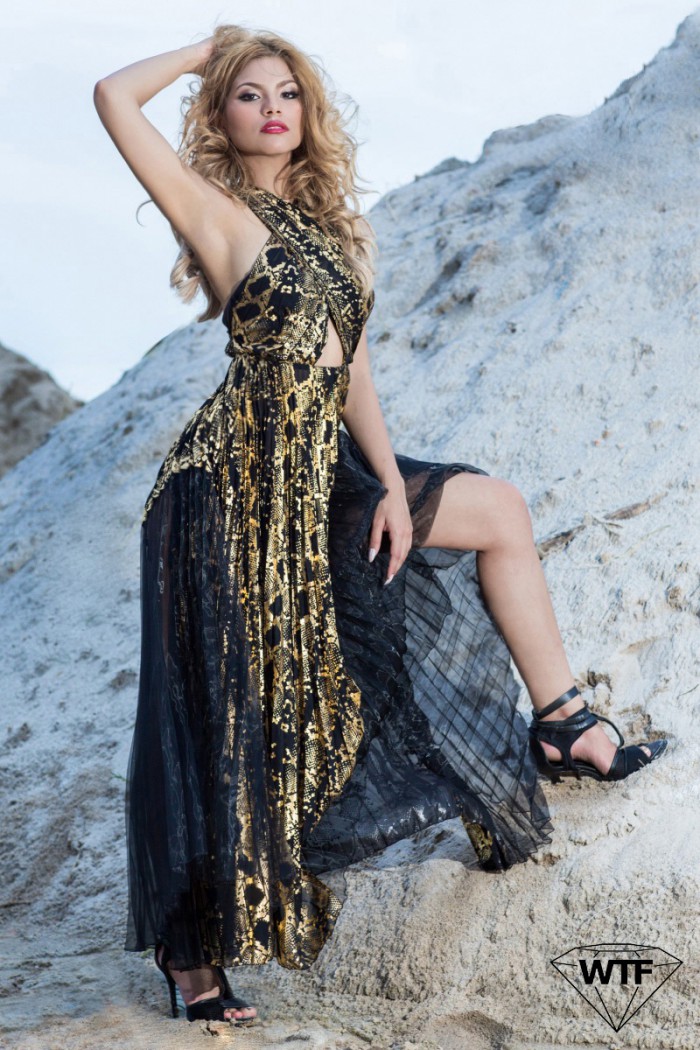 8. Your top 5 top bucket lists? (In no particular order)
Swim with dolphins, witness the beauty of the Aurora Borealis, visit the Strasbourg Christmas market, go on Safari in Africa, buy myself an Hermes Birkin Bag
9. My weakness…
Is Cheese Prata and Teh Ice at 2 in the morning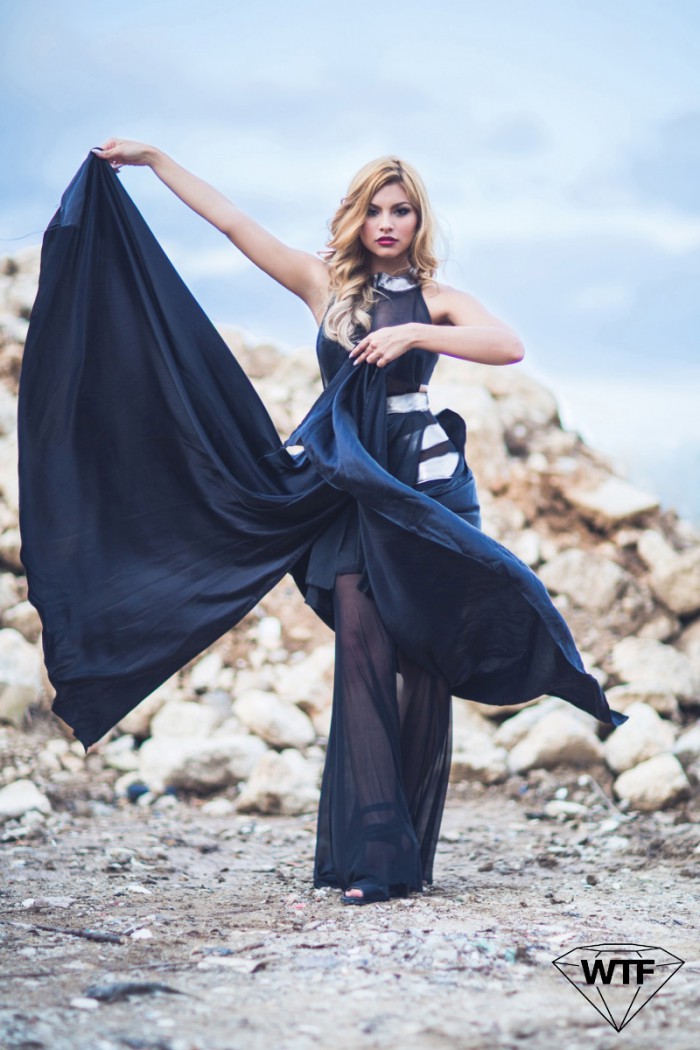 10. Who are your biggest musical influences?
Beyonce. It's amazing to see how she has evolved as an artiste and is still able to remain relevant while pushing her creative limits.
11. Who are your biggest fashion influences?
Victoria Beckham, Rihanna, Yoon Ambush, Vashtie, Micah Gianelli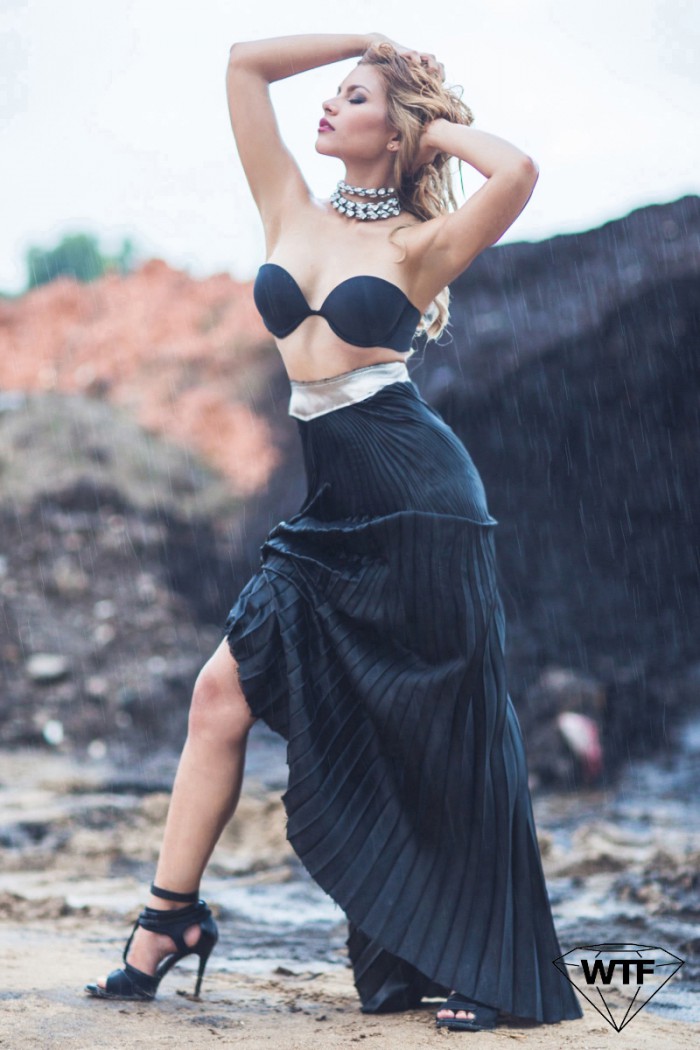 12. What turns me on the most…
Confidence, eloquence and a good sense of humour.
13. Given the opportunity in your career, who would you love to work with?
It would be really amazing if i could collaborate on a shoe with, for example, Louboutin or Puma. Two different worlds, i know! But i love my heels just as much as i love my kicks.
14. I hope to…
Continue in the career path that I've chosen for myself, learn new things everyday, and surround myself with good thoughts and love always.
Follow Tabitha on Twitter and Instagram.