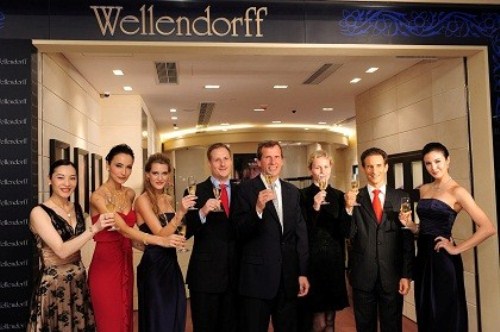 Wellendorff recently opened its first standalone boutique in Asia in the IFC Mall, Hong Kong.
Christoph Wellendorff, the 4th generation of the Wellendorff family to manage the company, flew in from Germany for the ribbon-cutting ceremony.
Also spotted in attendance was model Lisa S (in sexy red) who donned some of the brand's key pieces including the Wellendorff spinning ring.
Wellendorff said: "Being one of the most modern and luxurious cities in Asia, Hong Kong is at the same time respectful and true to its traditions and heritage. This represents the core values that are exactly what Wellendorff strives for."
A limited edition ring has been created to commemorate the opening of the Hong Kong boutique. Available in white gold and yellow gold, they are limited to 28 pieces each.
The boutique is located at Shop 2035, IFC Mall, Central, Hong Kong.