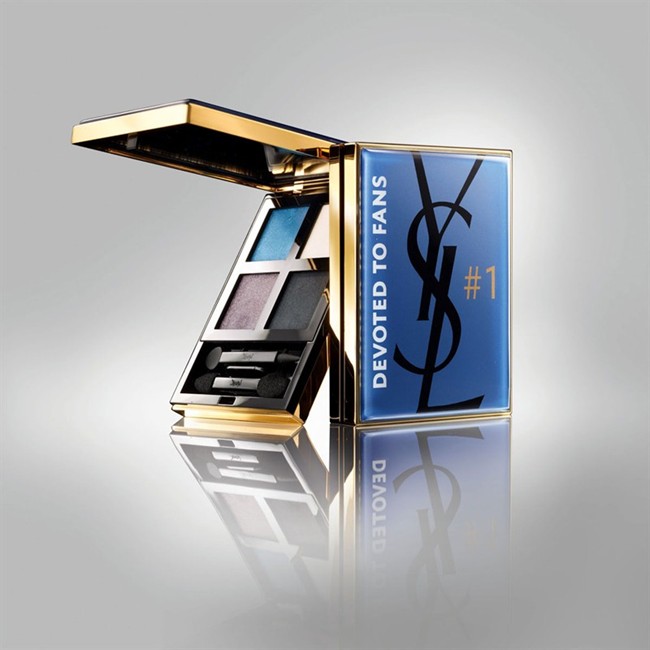 With its limited edition Pure Chromatics Devoted To Fans shadow palette, the venerable Yves Saint Laurent has truly entered the age of social media—and we're "liking" it! Encased in an instantly recognizable shade of blue—the predominant shade you see when you log onto Facebook—this eye shadow palette is a brilliant way of connecting to the Parisian house's Internet-savvy "fans".
Billed as a "declaration of love" to its fans, the Pure Chromatics Devoted To Fans palette will open up your peepers with complementary shades of blue, grey, white and black—the color scheme of Facebook's page.
Available exclusively via YSL's Facebook page, just 1,650 specimens of the palette will be offered for sale worldwide, making this a truly covetable object of our times. To sweeten the deal even further, fans who purchase the eyeshadow will enjoy privileges via their Facebook feed, such as exclusive deals, services and makeup tips. Click away, pronto!