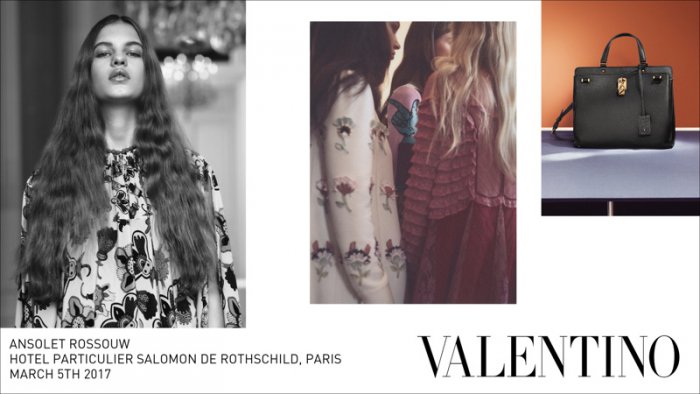 Ansolet Rossouw fronts Valentino's fall-winter 2017 campaign
Valentino once again taps David Sims to shoot its campaign for the fall-winter 2017 season. The images feature portraits of models Faretta, Iman, Freja Beha Erichsen, Ansolet Rossouw and Giedre Dukauskaite juxtaposed with group shots.
The press notes for the campaign read: "Sims focused on showing strong women with different backgrounds, age and beauty but with one thing in common: a strong personality." Creative director Pierpaolo Piccioli's dreamy dresses and gowns take the spotlight in the new advertisements.
——————————————————————-
VALENTINO FALL/WINTER 2017 CAMPAIGN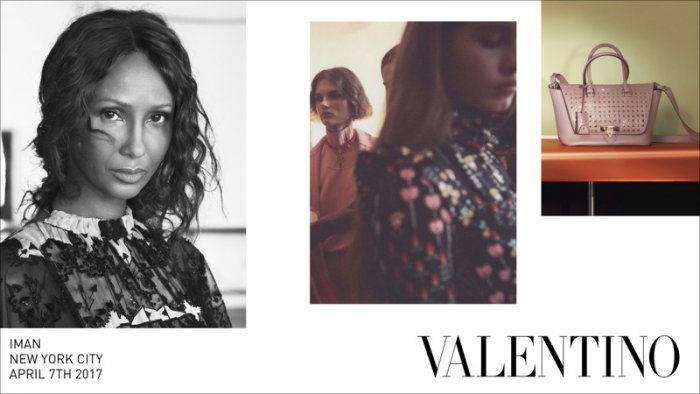 Iman stars in Valentino's fall-winter 2017 campaign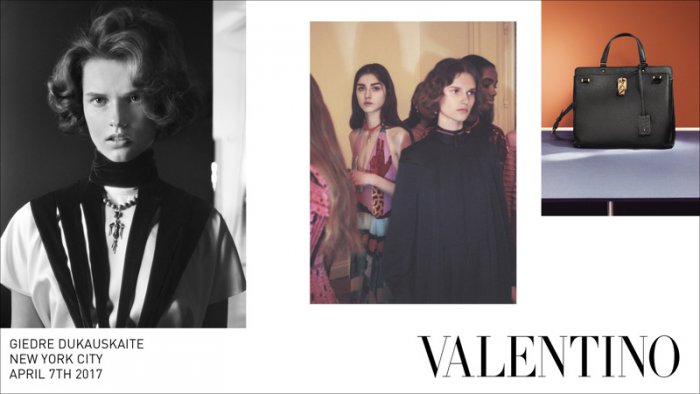 Giedre Dukauskaite stars in Valentino's fall-winter 2017 campaign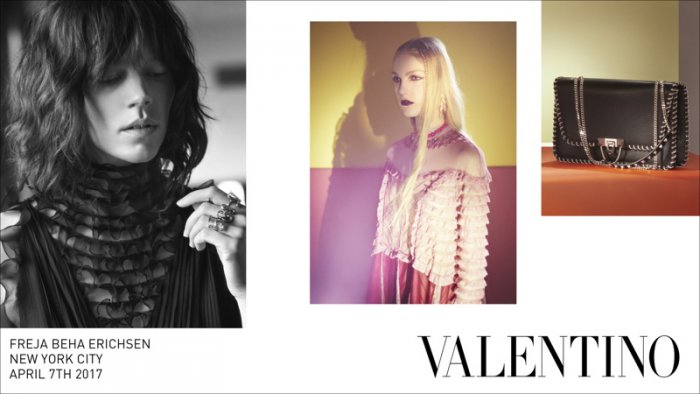 Freja Beha Erichsen fronts Valentino's fall-winter 2017 campaign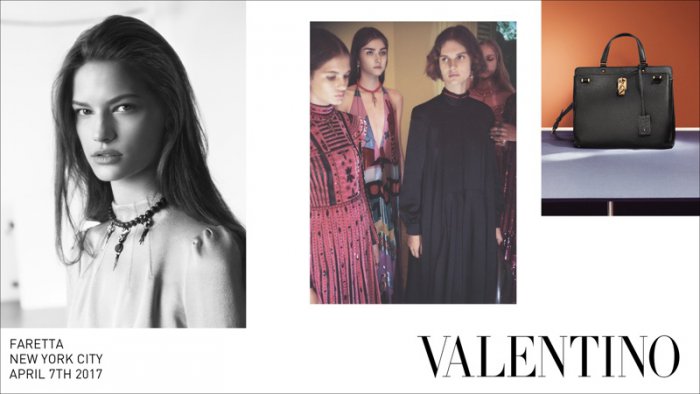 Faretta stars in Valentino's fall-winter 2017 campaign