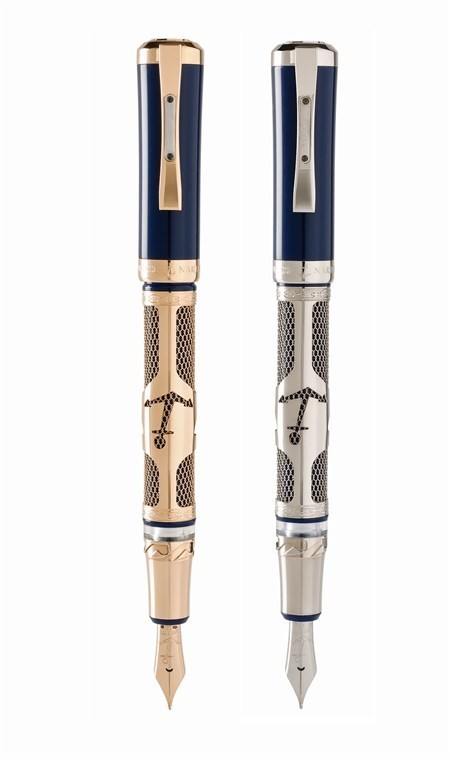 We think we've found just about the perfect gift for the luxe-loving gent: the special edition Visconti fountain pen, an exquisite writing instrument designed in collaboration with legendary Swiss manufacture Ulysse Nardin.
With a body hewn from navy resin – in a testament to the intricacy of the production process, more than twenty steps are required to finish the resin body alone – the fountain pen comes burnished with your choice of 18k gold or .925 sterling silver.
Other aesthetic flourishes include references to Ulysse Nardin's nautical associations, beginning with the stylized anchor and netting motif. Luxe touches include the clip, wrought from solid gold or silver and inscribed with the pen's serial number.
Manufactured in Florence at the Visconti headquarters, the instrument's patented inner workings are almost as complicated as that of a timepiece: these include the bayonet closure system, a safety mechanism which allows the cap to be locked shut with just a quarter turn; the filling system which allows for storage equivalent to about 10 ink cartridges; and the famous Visconti triple-channel ink feed, which allows for optimal ink flow to the nib.