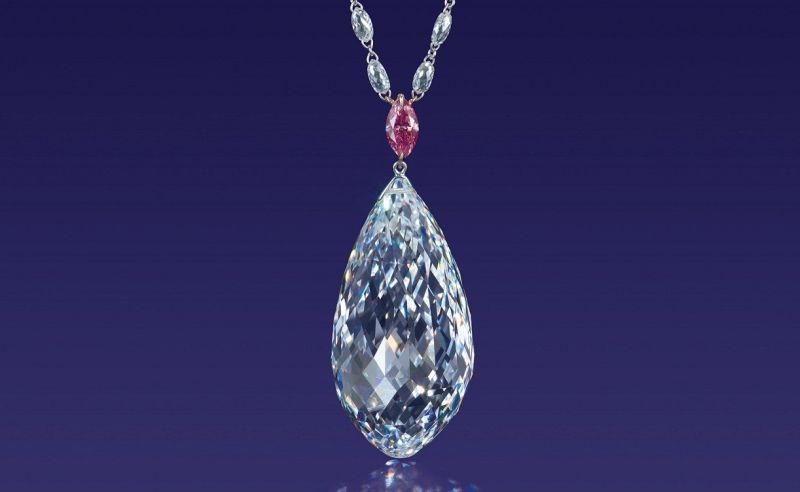 According to Wealth-X, the world's ultra high net worth (UHNW) individuals are investing in diamonds as a secure and lucrative asset. In the current, low interest and uncertain financial climate, investing in stocks and gold is a hard gamble. Investing in diamonds however, makes more sense – especially since the price for rough diamonds has increased by nearly a third since 2005 and is likely to rise a further 20 percent between 2013 and 2017, bolstered by demand from China and India.
"Based on our data, we expect the UHNW population, particularly in countries such as diamond-hungry China and India, to accelerate. This can only mean one thing for diamonds as an investment of choice among UHNW individuals: They have a sparkling future." said Wealth-X CEO, Mykolas D. Rambus.
Recently joining the list of Asian UHNW individuals who are collecting/investing in diamonds isHong Kong millionaire, Tiffany Chen. She is the lucky gal who bought the 75.36 carat briolette diamond pendent necklace during the Christie's Magnificent Jewels Spring Sale late last May. She dished out a record US$11,151,245 for the briolette diamond.
(Right) Tiffany Chen