It was a media only invitation to an intimate session with prominent TV personality and Supermodel Tyra Banks in person on Sunday morning held at Equarius Hotel and Beach Villas in Resorts World Sentosa.
It was Tyra's first visit in Singapore, to show her support for the upcoming television show ASIA's NEXT TOP MODEL. The editors of WardrobeTrendsFashion are avid supporters of TV show, America's Next Top Model, and we are simply honored to meet the TV show's creator Tyra Banks in the flesh.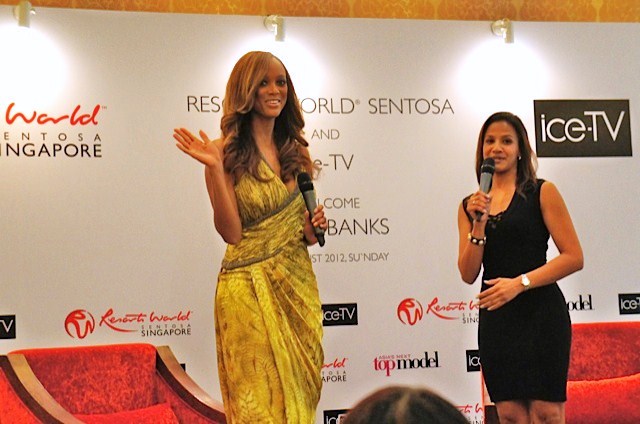 Poised and glamorously dressed in a figure flattering canary wrap dress, Tyra Banks was affable and approachable to the media, she started off with praise of Singapore city, describing her luxurious journey on Singapore Airlines' roomy private cabin space and exceptional service, to how she felt flabbergasted by Singapore's city architecture that was found to be incredible such as one would dream up but would never be realised.
During the interview session, Tyra Banks gave the media insights into the current fashion modeling industry providing fresh perspectives to how her TV show would showcase different types of beauty, you dun need to look like Barbie. Tyra Banks looks for models who are not super duper skinny, as she has the responsibility to sacrifice high fashion success in search for female models who are rootable and relatable to the girls who are watching her television program America's Next Top Model.
Karlie Kloss at an exceptional height of 6′ feet 2′ (normally female models are 5 feet' 9′) now ranked 3rd on the Top 50 Models Women List by models.com is said by Tyra Banks to be her favourite model who features Asian good looks.
Influential Supermodel and television personality for America's next top model and The Tyra Show, Tyra Banks has been honored with the title as 1 of TIMES MAGAZINES's 100 Most Influential People since 2008.
Here's a video by TODAY Newspaper – TYRA BANKS in Singapore Q & A:
TYRA BANKS works the SMIZE a word she had coined which means to smile with your eyes. She encourages her models to do the SMIZE.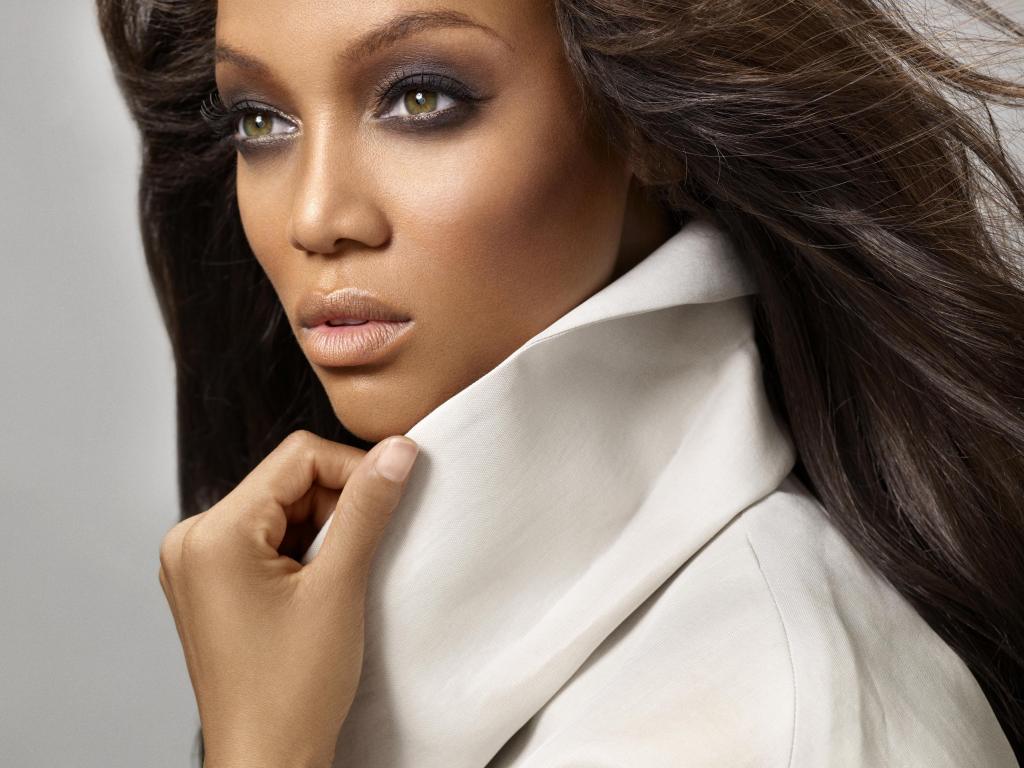 Check out the video below on Tyra's word – SMIZE!
About
ice-TV Group is an Asian based high quality entertainment company which produces television and digital content production. The platform aims to redefine quality in entertainment and events, iceME, the international entertainment and production arm will helm the events conceptualisation for live concerts, film, theatre, festivals, talent management as well as TV programmes productions and their distribution.
A first for Television, ice-TV's platform enables China's viewers to interact via SMS with the platform hosting 20,000 chat messages on every show.
This year ice-TV has an exciting line up of upcoming events such as Asian's Next Top Model slated to be the most ambitious television and brand marketing event of the year with extensive coverage on regional established channels.
Be in the pulse of action for Asia's Next Top Model.
Webpage: asiasnexttopmodel.tv.
Twitter @AsiasNTM
Facebook www.facebook.com/AsiasNextTopModel.