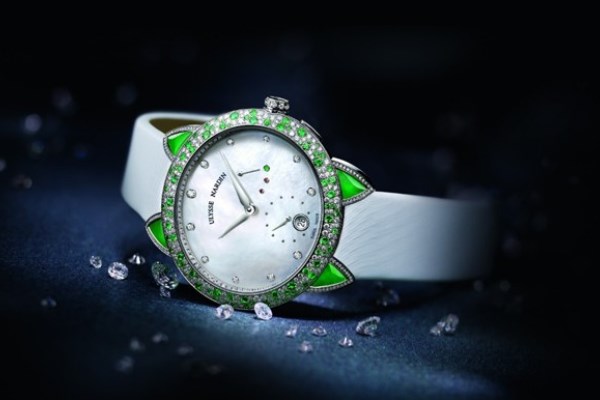 Jade reportedly took flight from the Chinese to international consumers when the Beijing 2008 Summer Olympic Games presented its jade-inlaid medals. As early as 3,000 BC, jade has been revered as China's 'royal gem' and it was only befitting to use this highly prized stone to represent China in Olympic history. Here are three fabulous pieces that showcase jade in a new light with an East meets West aesthetic.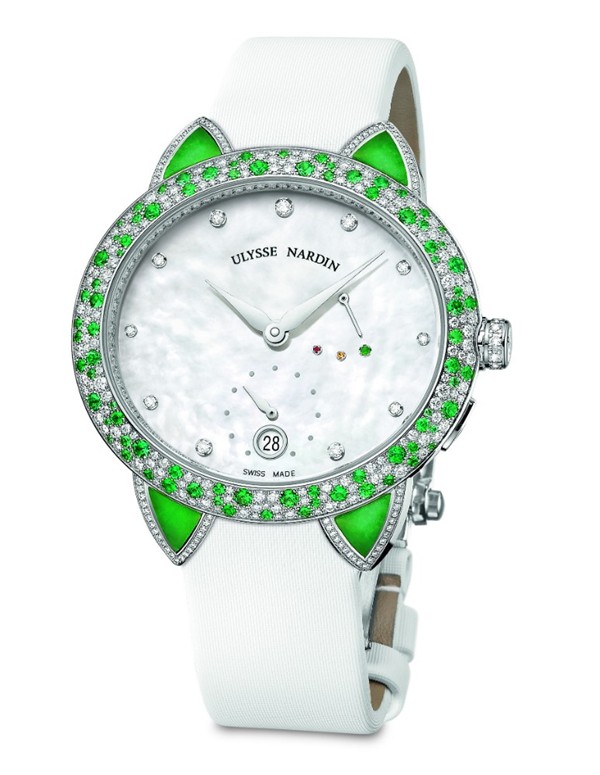 Chai Schnyder, chairwoman of Ulysse Nardin, requested a special movement from her late husband Rolf Schnyder (then President and CEO of Ulysse Nardin) that will not cause damage to her manicure. 11 years later, Ulysse Nardin's first in-house self-winding calibre for women's watches is made for her, designed in a way that it requires no pushing or pulling of the crown to set the date and time. White gold watch with mother of pearl dial, diamonds and jade.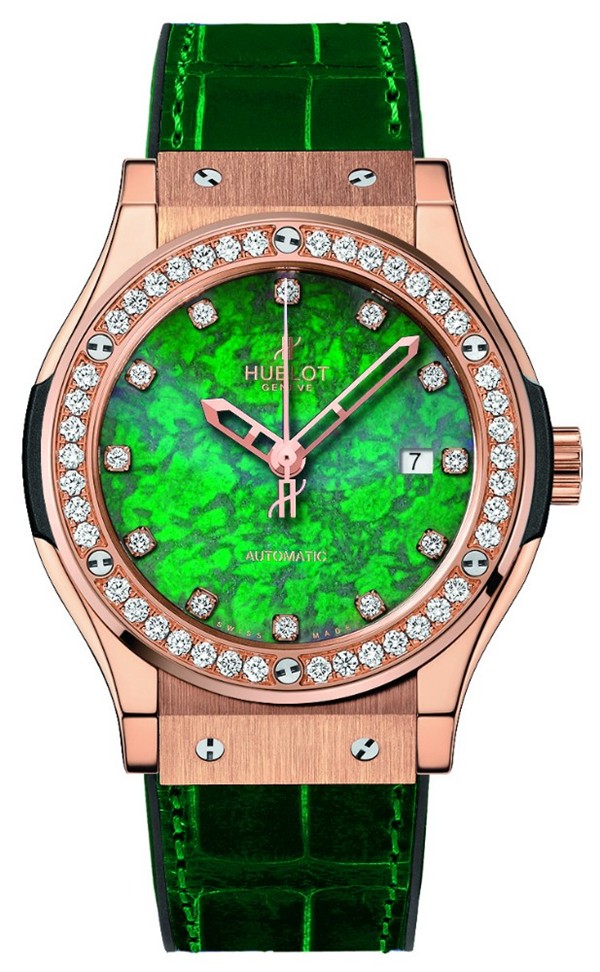 "Classic Fusion Stone 42mm" rose gold watch with diamonds and jadeite dial. Its usual straightforward, no-nonsense aesthetic gives way to a distinct dial in this iconic timepiece from Hublot.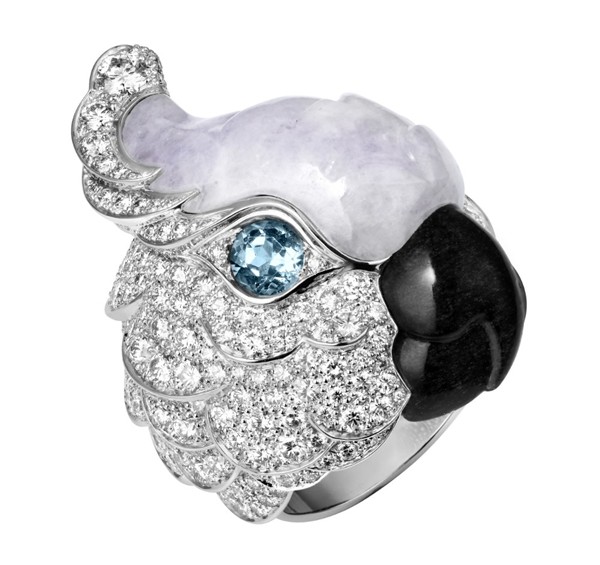 "Luxuriant" platinum ring with white jade, black-silvered obsidian (beak), aquamarine (eye) and brilliant diamonds. The sculpted white jade piece, combining the expertise of both a master stonecutter and the jeweller, elevates this piece of jewellery to a work of art. This tradition of the Maison is inherited from the first gemstone creations produced by founder Louis Cartier in the early 20th century.