On December 10th, Instagram announced that it would be purging the platform of fake and spam accounts, and warned its users that many would see a drop in followers in the coming days. While Instagram users can't necessarily control the number of spam accounts that follow them, some style bloggers have been accused of buying Instagram followers to boost their numbers. One week after the announcement, we checked in to see how some of those bloggers fared in the wake of the purge.
Aimee Song of Song of Style posted the most significant drop in followers, from 1.9 million down to 1.8 million, which translates into a 5% decrease. Kimberly Pesch of Eat Sleep Wear was down about 4,000 followers, from 150k to 146k, which is only a 2.7% decrease. Rach Parcell of Pink Peonies, who's been openly accused of buying followers, posted a loss of under 1%.
Jessica Quirk of What I Wore lost just 700 followers, but it was still a 3.1% loss since she only had 23,000 followers to begin with. And Emily Schuman of Cupcakes & Cashmere, went from 234k followers to 227k, posting a 3% decline.
(Source: Racked)
————————————————
Song of Style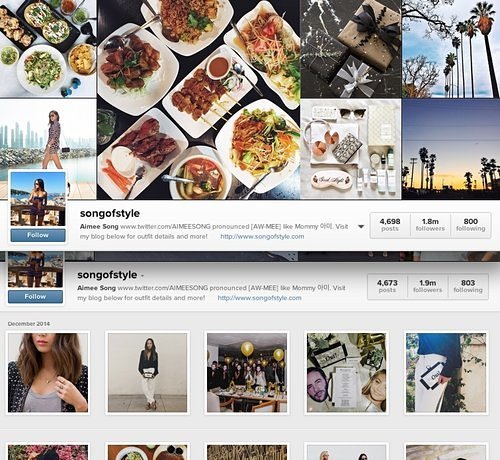 Eat Sleep Wear
Pink Peonies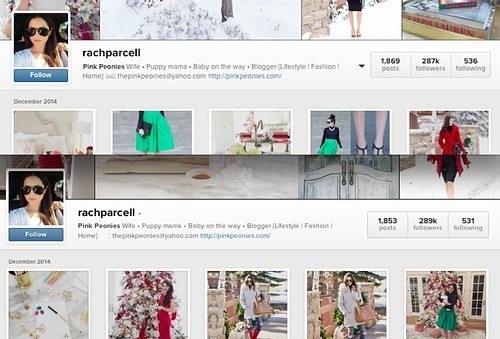 What I Wore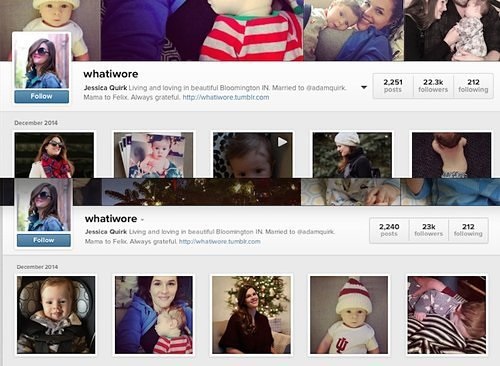 Cupcakes & Cashmere